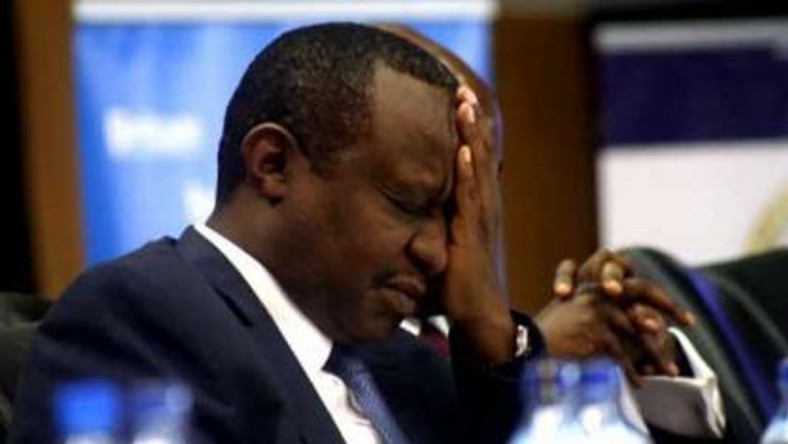 Following the Monday arrest of embattled Treasury Cabinet Secretary Henry Rotich, both international and local media, on social media and main stream channels have been on a roll.
Especially since the CS is implicated in a case that involves enormous amounts, to the tune of billions. Billions stolen from a country grappling with the basics of feeding its own people. A country reported to have 14.2 million people living in poverty according to a World Bank study in 2018.
A tweet in response to the graft posed "utter shock", wonder "how greedy a man can be", that he would steal so much money to the extent of "spoiling thieves' names".
Reading the Kenyan corruption stories, a good African sent me this. Reproduced verbatim: "Hi Charles. Am still in utter shock! You guys don't mess around when in comes to putting your hands in the till….$600m!? How greedy can a man be? These guys are spoiling thieves' names".

— Charles Onyango-Obbo (@cobbo3) July 23, 2019
At this rate, Kenyans should form an Assassin's association to take out corrupt individuals.
Watu kama Rotich should be history #MkishikaTunawachilia pic.twitter.com/AgoOJ4BxAd

— Pets Hub (@pets_hub) July 24, 2019
Henry Rotich will stand for governor huko kwao kimwarer in 2022 and be elected…all africans have a mental problem #roticherror

— Daniel karuri (@DanielzMaina) July 24, 2019
#RotichError.Rotich comes from Kinwarer village and he loots from the very poor village he came from.He looted funds meant for a dam that would provide water to his own people. Is such a person not a witch?he should be jailed for life if possible

— Erick Atitwa (@AtitwaGmail) July 23, 2019
https://twitter.com/DavidRonz/status/1153739115659169793
Many are portraying Rotich's arrest as a blow to Ruto. Most pundits, however, see him as more the president's man. His detention will be welcomed in Western diplomatic missions, which have, I'm told, lobbied Uhuru to dismiss Rotich for some time.

— Adrian Blomfield (@adrianblomfield) July 22, 2019