Now, the two media lasses clearly serve goals right from how they have against all odds, been a huge force at a very young age.
Tracy Wanjiru, 21 and Anita Nderu, 27, have been influencers among Kenyan youth, especially girls, trading on almost identical career paths.
In the way we were all first introduced to Anita Nderu through NTV's Teen Republik, so was Tracy Wanjiru.
Anita would first host the NTV Show before she left it for greener pastures at Capital FM.
This is when Tracy Wanjiru took up the show.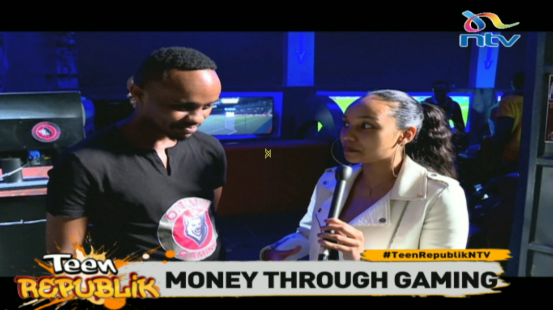 Tracy would soon also get a job at Capital FM, doubling the radio gig with the TV Show.
Besides this, the two further shared a commentary platform on The Trend show, commonly known as TTTT.
So yes, it was all too much glam served at the same time. So much so that TTTT would only keep one of them. Anita is currently the one left on The Trend, after Tracy left it for some reasons.
The same case applies to Capital. The two hosted a show, Hits Not Homework, alongside Anne Maura.
Again, way too much sauce to handle. Anita recently quit the station, saying, "I want new challenges."
That said;
Way before you would have any idea about their career paths, the two would have you know them, alright? This is because of their mastery of fashion, let alone the undisputed beauty.
The Hair
Now, both Anita and Tracy have an exotic, natural beauty given that their origins combine a touch of Kenyan- the two of them are half Kikuyu- combined with an international origin. Anita being half Somali and Tracy half Korean.
So while Anita has the natural curl and puff, Tracy's hair is the natural silk and long. What's your poison?
2. The casual-official suave
Its the, 'I'm off to work but I could still dash out and play in the same outfit' kind of look.
3. Red carpet glam
A show off of the curves on a glamorous red carpet gown, an the ladies did not disappoint!
4. The flawless skin
Now while they may have so much in common, their obvious difference in skin tone goes undenied, but so does the fairness of their skin.
5. LBD pomp
Because every girl needs a little black dress. For convenience and trends, the LBD can weather every storm.