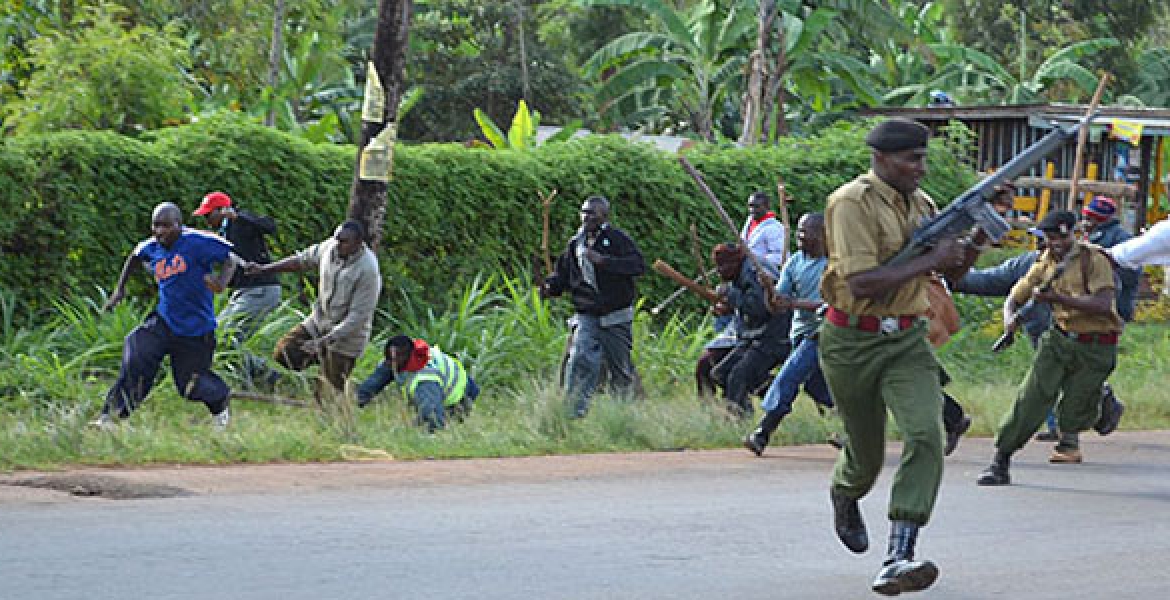 Nyeri Governor Mutahi Kahiga has confirmed that the outlawed sect, Mungiki is regrouping again in a  bid to take over Nyeri county.
While speaking on Monday at Kamukunji grounds during the 97th International Cooperative Day Celebrations in Nyeri, the governor said he already has intelligence from security personnel about the gang regrouping themselves in an effort to take control of his Nyeri county.
Kahiga warned the outlawed group saying that he won't allow the events of April 20, 2009, where 29 people were butchered by the gang in a cold blood to re-occur.
"My administration will not condone the regrouping of Mungiki in Nyeri county after being cleared by the national government. We will deal with them properly'' Kahiga said.
The soft-spoken governor warned the region's youths against being used by selfish politicians urging them to concentrate on things that will help them improve their lifestyles.
Kahiga said that politicians who were looking for the 2022 political seats were the ones inciting the youths adding that his county incorporation with the national government was going to take legal action against all inciters. According to him, the said politicians were infiltrating the transport sector to lure operators and particularly the boda-boda riders.
Earlier on, some leaders in the region had turned their fingers on the governor accusing him of branding people as Mungiki in a scheme to crash them politically to avoid further criticism on his administration.
Kihiga's sentiments were also echoed by Nyeri county Commissioner Mr. Yatich Kipkemei who warned the politicians paying the youths ready to unleash terror in the region saying that they will eventually get hold of them regardless of how powerful they are.
"We don't eat politics every day. There are many other pressing issues to address in the county and the country. And for the inciters, we want to assure you that the government will soon catch up with you no matter how powerful you are" said Kipkemei.
In 2009, the group hit the national headlines where they killed people at the same time imposing illegal taxes on them causing economic torture to the region. The worst-hit parts were Gathaithi village along Nyeri, Kirinyaga border where a total of 29 people were killed in a single night.