National Assembly Majority leader Aden Duale has lifted the blame from The MPs to The Commission of Revenue Allocation on the current stalement on the Division of Revenue Bill 2019.
Aden Duale has stated that The commission deserves to carry the cross as it has been awarding the counties unrealisable revenues.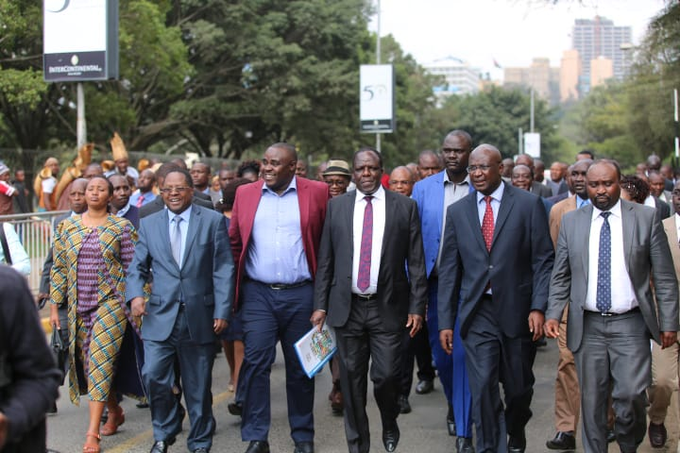 Duale has further stated that the commission has overstepped on the mandate of both the Senate and The National Assembly promising counties unrealistic figures.
Moreover,Duale has claimed that the commission is aimed at creating enmity between The National Government and County Governments.
Nevertheless, the Majority Leader has called Governors and Senators to agree with the MPs and sit down to resolve the matter.
However, Duale has asked the Governors to state what they have done with the Revenues they received earlier before hitting the streets to protest.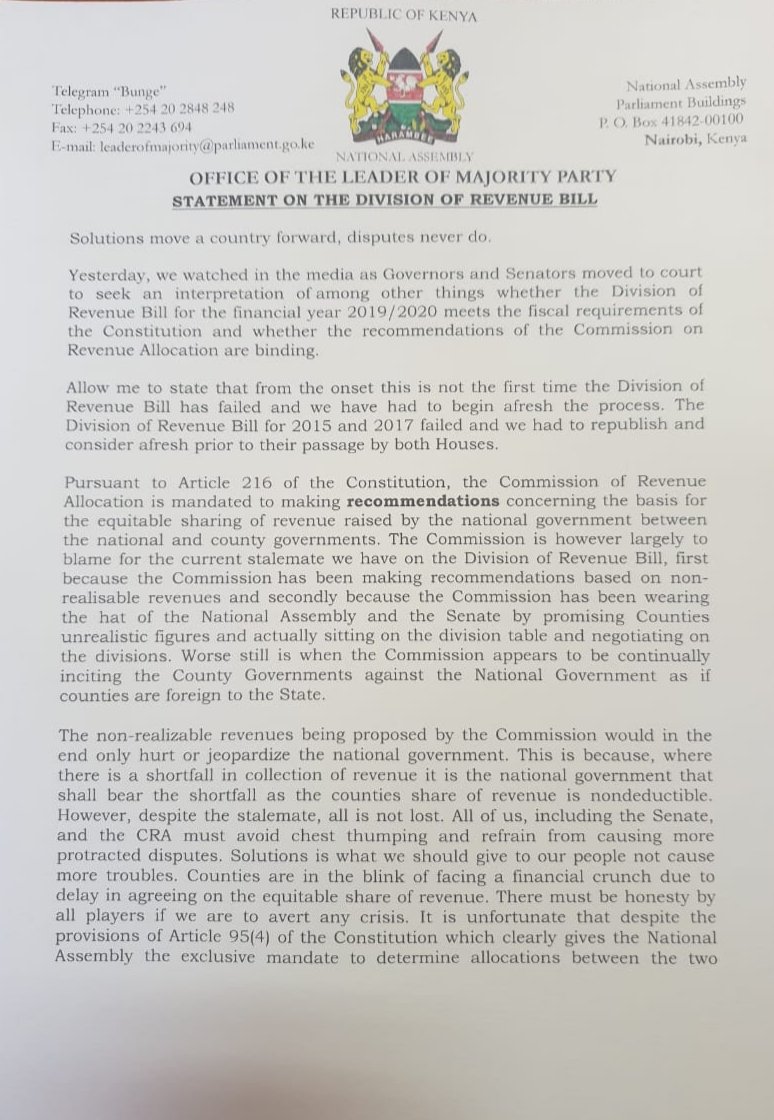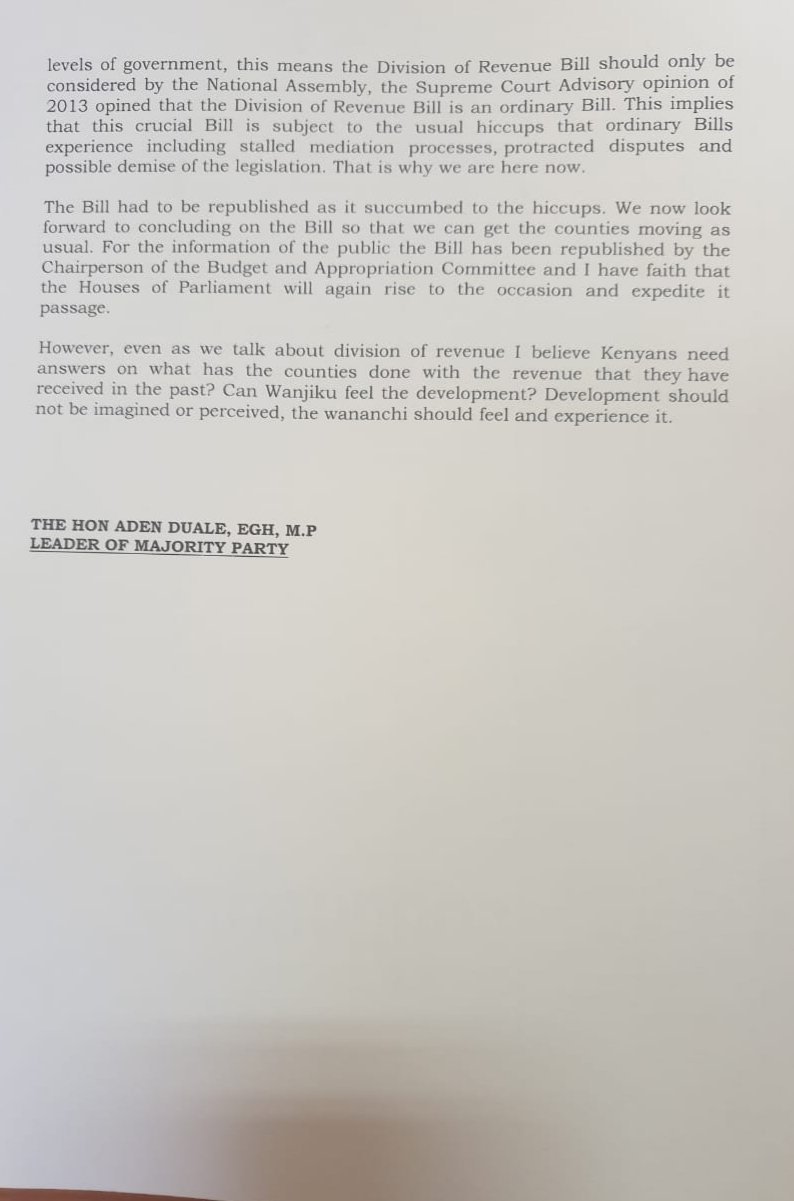 Duale sentiments come a day after the Governors accused the National Treasury and the National Assembly of holding counties hostage.
The county chiefs said the National Treasury has continuously been ignoring the Commission of Revenue Allocation's recommendations on the sharing of revenue between the national government and the developed units.
— Council of Governors (@KenyaGovernors) July 15, 2019
They resolved to present the matter to the Supreme Court for their intervention to unlock the the current impasse on the Division of Revenue Bill 2019.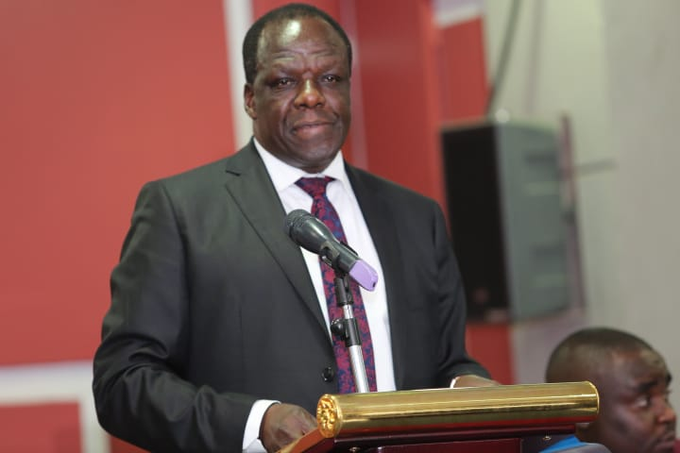 CoG chair Wycliffe Oparanya said that the county governments have witnessed an onslaught on devolution saying that it was being undermined through formulation and enactment of centralist policy and laws.
"In this second term, devolved governance is being attacked by denying county government their resources. The National Treasury continues to hold counties hostage by always deviating from the Commission of Revenue Allocations recommendation by constantly denying disbursement of funds to counties," Oparanya noted.
#OkoaDevolution https://t.co/zahsGLkdpV

— Council of Governors (@KenyaGovernors) July 15, 2019