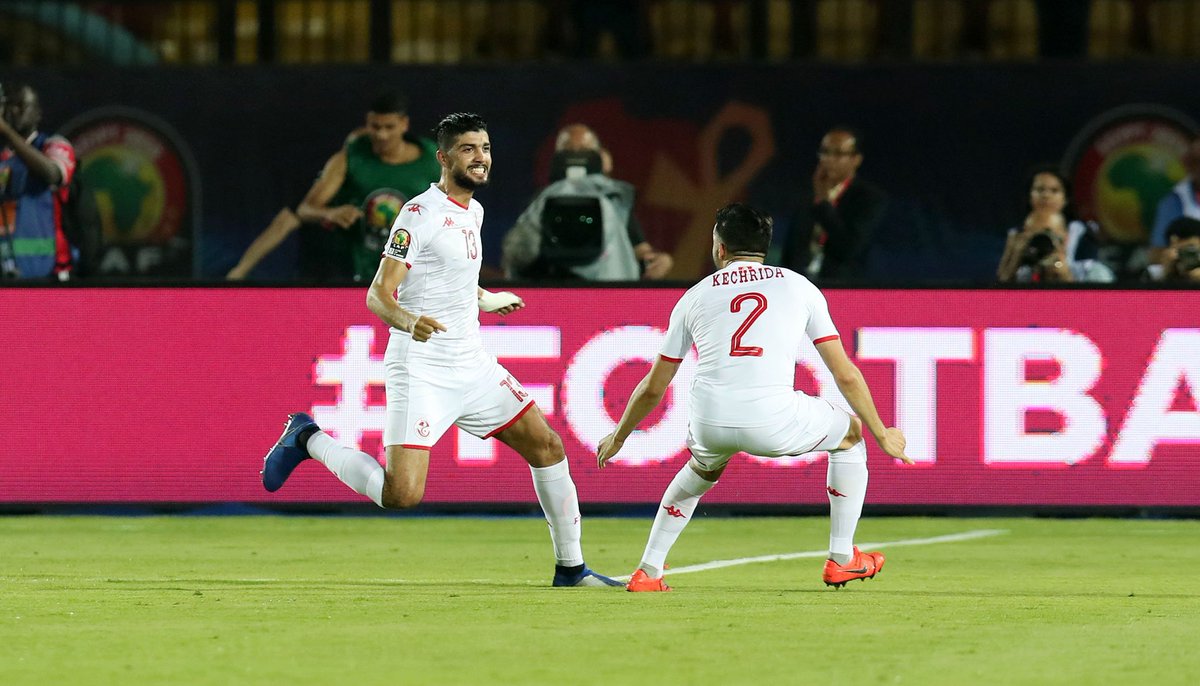 Tunisia ensures that the 2019 African Cup of Nation semi-finals will be between the West African and North African nations after thrashing debutants Madagascar 3-0.
Madagascar started the match on a high note, making several advances towards Tunisia but the Eagles of Carthage took grounds after the 10th minute.
Tunisia made an aggressive attempt in the 20th minute when Wahbi Khazri went head-on against three defenders but his shot was punched out by keeper Melvin Adrien.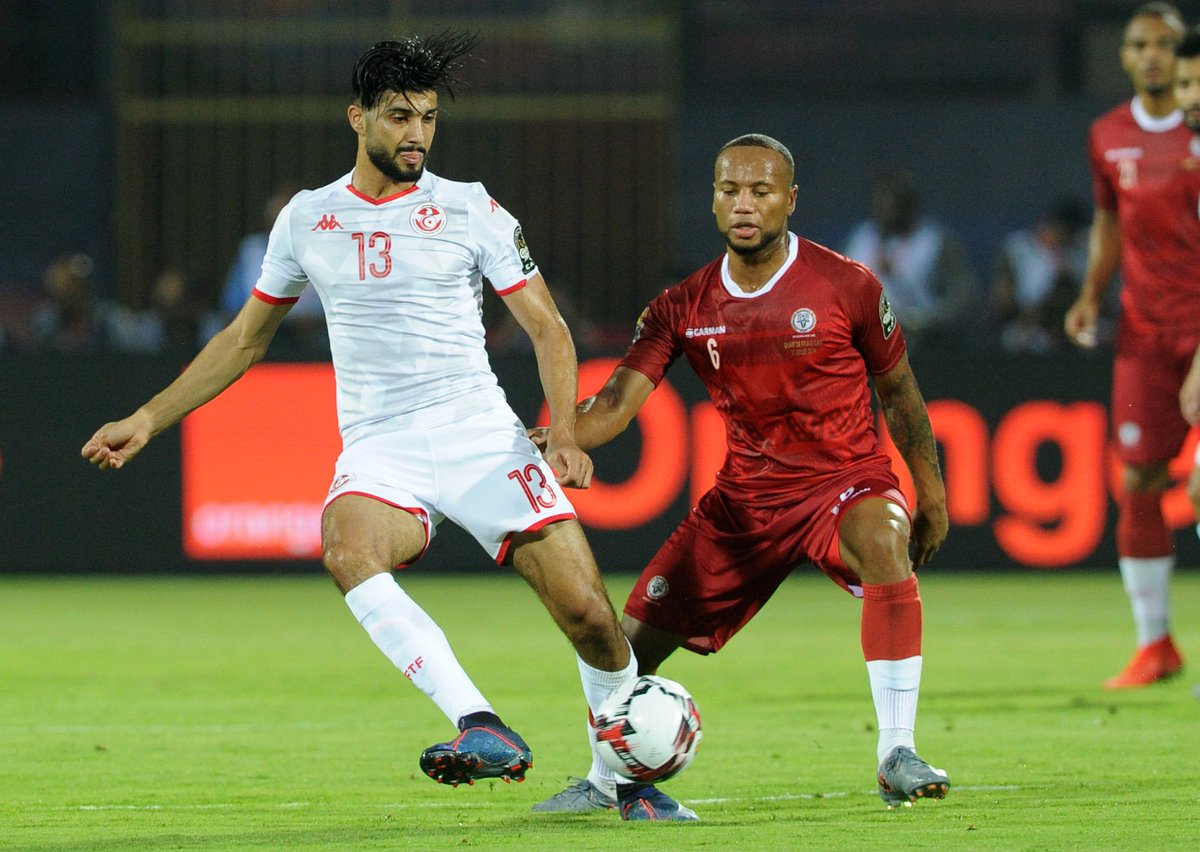 Khazri missed a chance to score the opener in the 31st minute when his sublime free-kick was punched out again by Madagascar goalkeeper.
The Eagles of Carthage wasted another good chance when Taha Yassine Khenissi failed to convert a nice pass from Yassine Meriah, who got a low cut from Khasri.
The first half ended with a barren draw but Tunisia were the favourites with a 58% ball possession while Madagascar 48%. The North African team also had 6 shots with 3 on target. The Barea, on the other side, had 4 shots with 2 on target.
Tunisia continued with their quest for goals in the second half when Khazri was caught offside by the assistant referee and his effort in the 46th minute was cancelled
The Eagles of Carthage scored their first brace in the 52nd minute through Ferjani Sassi after his shot took a lucky deflection by Faneva Andriatsima to send the keeper on the opposite direction.
https://twitter.com/AlexSportsExtra/status/1149415668384718851
Adrien was called to action again in the 54th minute when he saved a well-calculated freekick by Khazri.
In the 60th minute, Youcef Msakni added the second goal for Tunisia through a rebound after Khazri's shot was punched by Madagascar keeper. The goal was scored after a mistake from the Berea defenders who looked disoriented after the first goal by Sassi.
The Island nation later fought harder to equalize but all their attempts were thwarted by Tunisia whose defense was kept intact till the last minute.
Tunisia closed the hat trick with a goal from Naim Sliti after a nice pass from hard-working Khazri, who dribbled the ball alone from the centre of the pitch.
The game ended 3-0 with Tunisia going through to the semi-finals slated for Sunday.