"Oh! Kuna watu na viatu duniani…" this is a verse of a song by Coast-based musician Nyota Ndogo. The song talks about malicious friends who would always frown at your success.
Probably by the time Nyota Ndogo was doing this song, she never knew whether she would have a friend who would envy her marriage to a point wanting to infect her with a deadly disease.
The shock on her! She found one hell of a friend. Through social media, Nyota Ndogo narrated a scary story of how her jealous friend almost ruined her life and marriage! Such a sad story.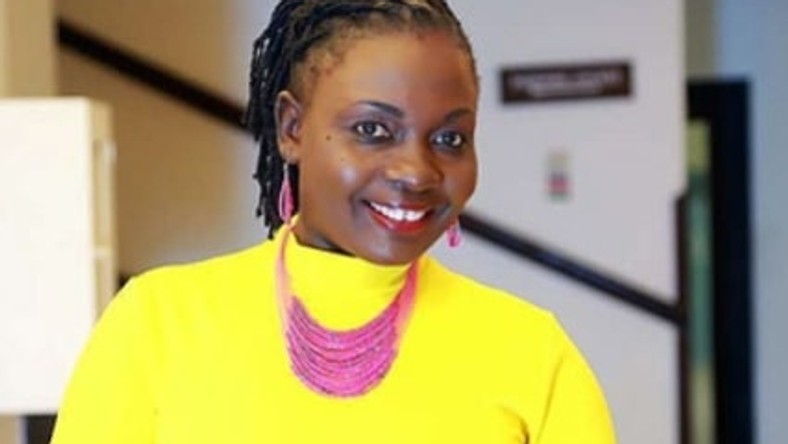 Nyota ndogo narrates how her close sick friend stole her husband's contact from her (Nyota Ndogo) phone and tried to seduce him with intentions on infecting him with the Deadly disease-HIV/AIDS.
Lucky enough, Nyota Ndogo's husband never fell for the trap of the malicious friend. Instead, he discussed with Nyota Ndogo and that's how they were saved from the deadly disease.
Here is the story;
BINADAMU NIWABAYA SANA .HII STORY NI YANGU SOMA ILI IKUKINGE NA WAOVU. Nilikua na rafiki yangu moja tulikua tunapenda sana.so tulikua tunaongea mengi wakati huo nadate na babaake barka.this lady siku moja aliingia kwa simu yangu akachukua number ya baba barka akaanza kuchat nae.tukienda sehemu anasema aletewe chakula kwa room Mimi niendelee tu anachat na boyfriend yake kumbe boyftiend ni wangu😂😂😂😂😂😂😂😂 Mimi na Mimi Sina habari.
So after one week nimekaa na yeye tunakula but yupo bize sana na simu huku baba barka ananiandikia ujumbe kuniuliza kama nipo na rafiki yangu nikamwambia yes akaniuliza anafanya nini?nikamwambia anachat na boyfriend yake akacheka kweli kisha akaniambia anachat na mimi wiki sasa namsoma tu ngoja nikutumie jumbe zake chat nzima.
Yani ananiponda huyo kisha akaniambia muulize saizi na uniweke spika mrembo alishikwa na haya alipiga magoti nimsamehe nikamwambia nimekusamehe but huwezi kua rafiki yangu wala sitaki kuonana na wewe haya ondoka.
So after one year nikaja kuambiwa kua yule rafiki yako alikua hamtaki yule boyfriend yako kitu hukujua ni rafiki yako anaukimwi kwa miaka sasa na alikua anataka ampate yule mume alale nae ampe ugonjwa yule nae akupe wewe.yani jamani munaweza kileta mtu karibu na wewe na lengo lake nikukuangamiza.sasa huyu mwanamume Angesema wacha niwale wote wawili ningekua kwenye hali gani?CHUNGA MTU ANAEKUTOLEA MENO
Not every friend you have is a true friend. Some are wolves dressed in sheep's wool. Take lessons and keep your family away from evil friends.