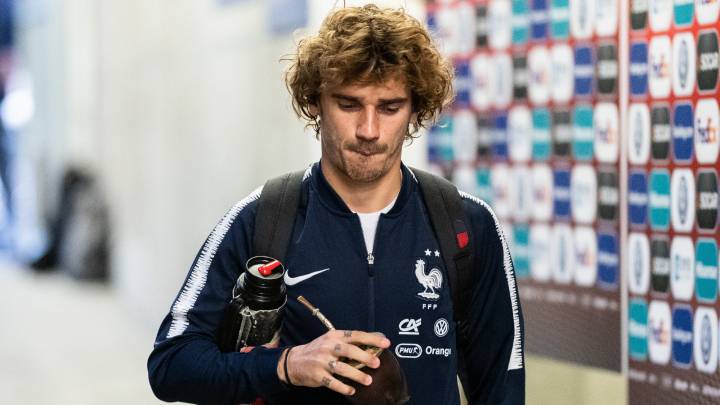 Tomorrow is an important day in Antoine Griezmann saga, July 12. He is obliged to appear in training with Atletico Madrid, a club that he has a commitment with until 2023.
Despite declaring in May that he will be leaving the club, no team has signed him yet and he has to oblige to his agreement with the Spanish club. He has been waiting for Barca to sign him and has a few hours to see this happen.
The Frenchman went for a 30-day on vacation according to a right written in the BOE; professional footballers can have 30 days of vacation. He went for Vacation on June 11 and his 30-day vacation comes to an end today July 11.
From Sunday, the club opened a sanctioning file for missing that commitment that did Oblak or Lemar. A file usually subject to an economic fine that, in addition, in this case, increases with each passing day and Griezmann did not travel train with Atlético to Los Angeles de San Rafael.
In fact, the player has a gap in fact: those 30 days of vacation that correspond to you are throughout the year. And Griezmann in this 2019 in Atlético has played six months. The accounts do not come out.
The Rojiblanco refuses to negotiate for a player who never put on sale and requires the Barcelona's full payment of the Frenchman's clause, 120 million from July 1 if they really want to sign him.
A week ago, Atletico Madrid CEO Miguel Ángel Gil Marín and Barca's CEO Oscar Grau met where Gil Marin rejected Grau's bid to pay the player's fee in installments. The next day, the Spanish club issued a hard statement to the player in which they also detailed their position.
They asked Griezmann to comply with what he had signed with the Rojiblanco; he should be present to training with the first team. All eyes are waiting to see if Barca will sign a deal within the remaining hours or Griezmann will be subjected to fine should he fail to appear in training with his club.
READ: Real Madrid drops Neymar, chooses another PSG star