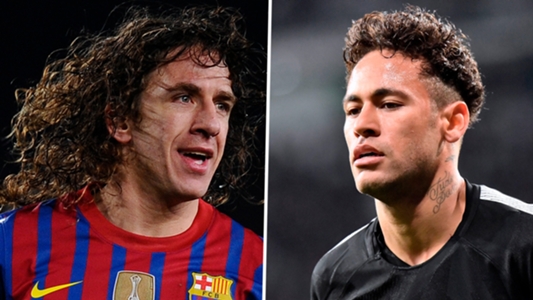 Former Barcelona Carlos Puyol has defended the form of Paris Saint-Germain star Neymar Junior. Puyol's statement comes amid rumours of a prospective return for the Brazilian to Barca take a twist.
The Brazilian who joined the French club 2 years ago was reported last month to have agreed on a contract offer with his former employer. The French club paid a staggering £200 million for Neymar in August 2017 and are not prepared to take a loss, putting the player's future in limbo.
But Puyol has come to the defense of the player, advising Barcelona not to think twice about signing the Brazilian sensational. The former Barca captain said that the Blaugrana should forget the acrimonious split when Neymar decided to leave for Paris Saint-Germain.
"All players, when they take a decision, believe that it's the best for them and when he took it, for sure he was convinced it was the right choice," Puyol said.
"In the end, you have to value the present, not so much the past. And if he is a player who is on the market and you need him, you don't have to be thinking about what happened years ago.
"Ney is a great, great player, who can make the difference. In the last two years, perhaps he has not developed his entire football because of injuries, but if he returned and recovered the level he was at… I believe that he still has a lot to give to football."
Barca had given three demands for PSG and Neymar; the salary of the player lowered, his legal problems solved and that PSG accepts players in exchange of the world's most expensive player. PSG sporting director Leonardo Nascimento de Araújo also confirmed that Barca have expressed interest in the star but have not given an offer.
"We have not received any offers. But we had, it's true, very superficial contacts with Barcelona," said Leonardo.
All eyes are waiting to see if PSG will accede to Barca's demand and release the player this summer.