Diamond Platinumz' sister Esma Platinumz has thrown shade to his ex Zari Hassan for her need to show off and approval to fans.
While talking in an interview, the beauty revealed that among all of Diamond's lovers in his past and present, Tanasha is the least dramatic of them.
Without really using names, she said the other exes like Zari and Wema would post pictures showing off all corners of Diamond's house.
This character in Zari is still seen today as the beauty has been showing off her cars and house that her new mystery King bae is building for them. The only thing she has managed to hide is his face but netizens already know material aspects of his life.
Esma continued to say that Tanasha has white people character in her where she doesn't show off. Her sentiments were shared with Diamond's mother Sandra who felt the same way. Her low keyness is what sets her apart from the rest. In other words, her class.
Netizens have shared their opinions on the matter and many agree that maturity is not an age factor. The comment section reignited the age-old debate of superiority between Kenya and Tanzania. Zari took a few hits from netizens on this one.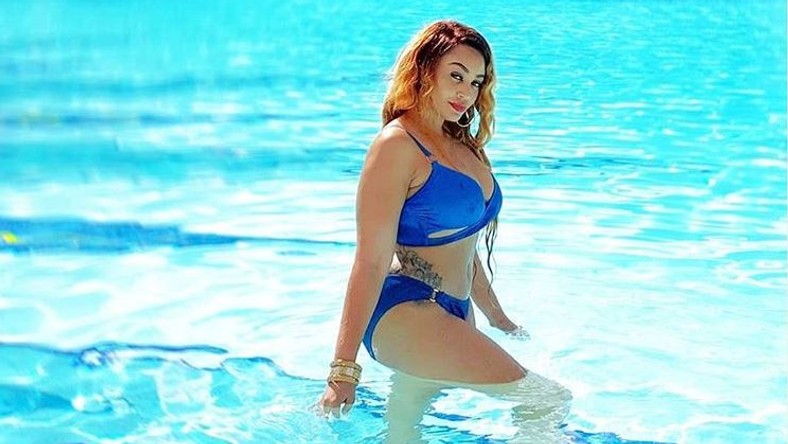 Check them out below:
Wildess Shiznit In short, you can be younger but maturer. 🤭
Brenda Oyuga Scovier Am team zari …bt hapa kuna kaukweli
Mukami Dee Kamencu Ametoka +254 hawana drama kabsa …huyo mtoto wa soil
Wahyto Min JayD Key point :KILA MTU ANA TOFAUTI ZAKE ….ata mimi ningepiga corner zote ningekuwa shosholite….kim kardashian hupiga hata chini ya kitanda soo zari wangu ako tu sawa!!!
Nancy Buchel Sisi Kama wakenya hatunaga kiherehere
Sylvia Naisiimoi Rotiken
Which is true.. Ingekuwa wengine hata Choo tungeona Inakaa aje… By the way I haven't seen his new house how it looks… We need someone who loves taking pictures
Binti Kidosho
Very true mwengine mpaka vijiko na vibakuli twaonyeshwa.Container lenyewe tushaonyeshwa twangoja milango imalizwa kuchomelewa
Carol Keem
Si ni ukweli!!??? 

😂

😂

😂

😂

😂

 That woman is dumb AF. Robe za honeymoon sijui kuliendaje coz of kiherehere
Winnie Jade
Spending all ur life talking about ur baby bro n his clandes…….shika mambo yako esma
Britney Rey
She is very right about this….even now ajuza akikula waru na kukunya hadi aposti.