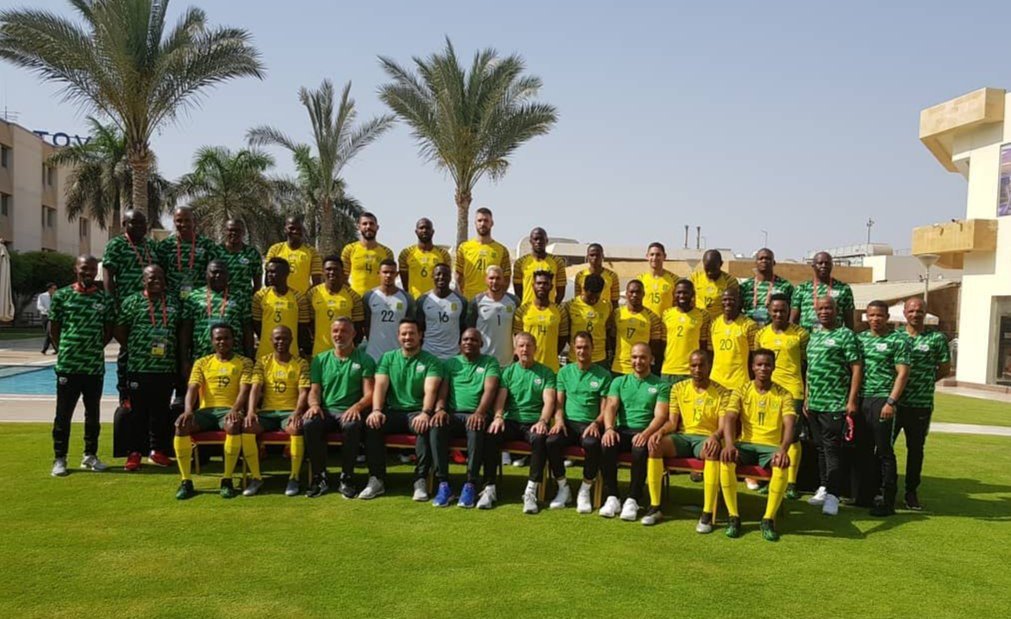 The Africa Cup of Nations hosts will meet one of their old rivals in a glittering clash of the round of 16which South Africa's coach Stuart Baxter says will be a mind game adding it will be a national disaster if the hosts will lose the math.
South Africa, who are 2010 world-cup hosts will face seven-times Africa Cup of Nations winners and this year's hosts, Egypt in the fourth match of the round of sixteen.
South Africa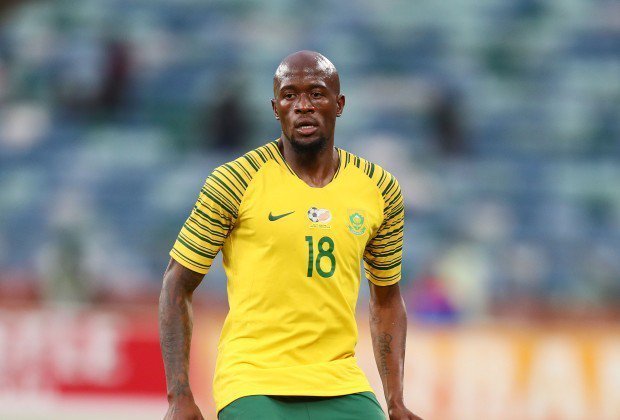 South Africa qualified after winning only single math which was against Namimbia who differently lost their matches and have since gone home from the first round being their first time they were appearing for the tournament.
Their first match against Ivory Coast on 24th June which they lost ended 1-0 in favour of the Ivorians while winning thinly their second against debutants Namimbia in a 1-0 and losing to Moroccans who have been sent home by Benin after a penalty shoot-out yesterday in the first match of the round of sixteen.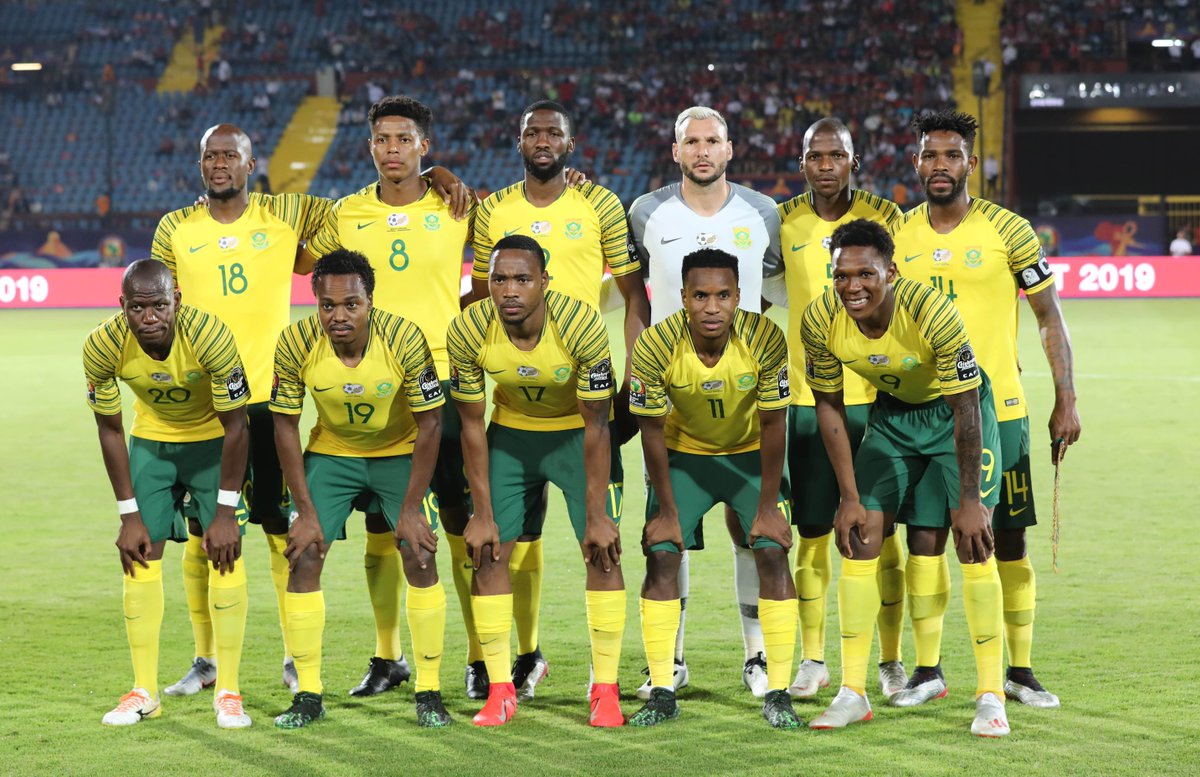 Unlike the clash between Cameroon and Nigeria, this match appears easy to call with record seven-time champions Egypt overwhelming favourites to defeat poorly performing South Africa.
While the Pharaohs won all their three groups stage matches without conceding even a single goal, the Bafana Bafana boys miraculously sneaked into the last sixteen as the lowest of the best four third-place qualifiers, the contrast between the two sides speaks for itself even before the two meet tonight.
Differently, the South Africans did not have even a single goal attempt on target in losses against the Ivory Coast and Morocco but the coach Stuart Baxter see things differently.
Speaking to journalists the coach said: "If we can improve our attacking game by 10 to 15 per cent, we will give Egypt problems."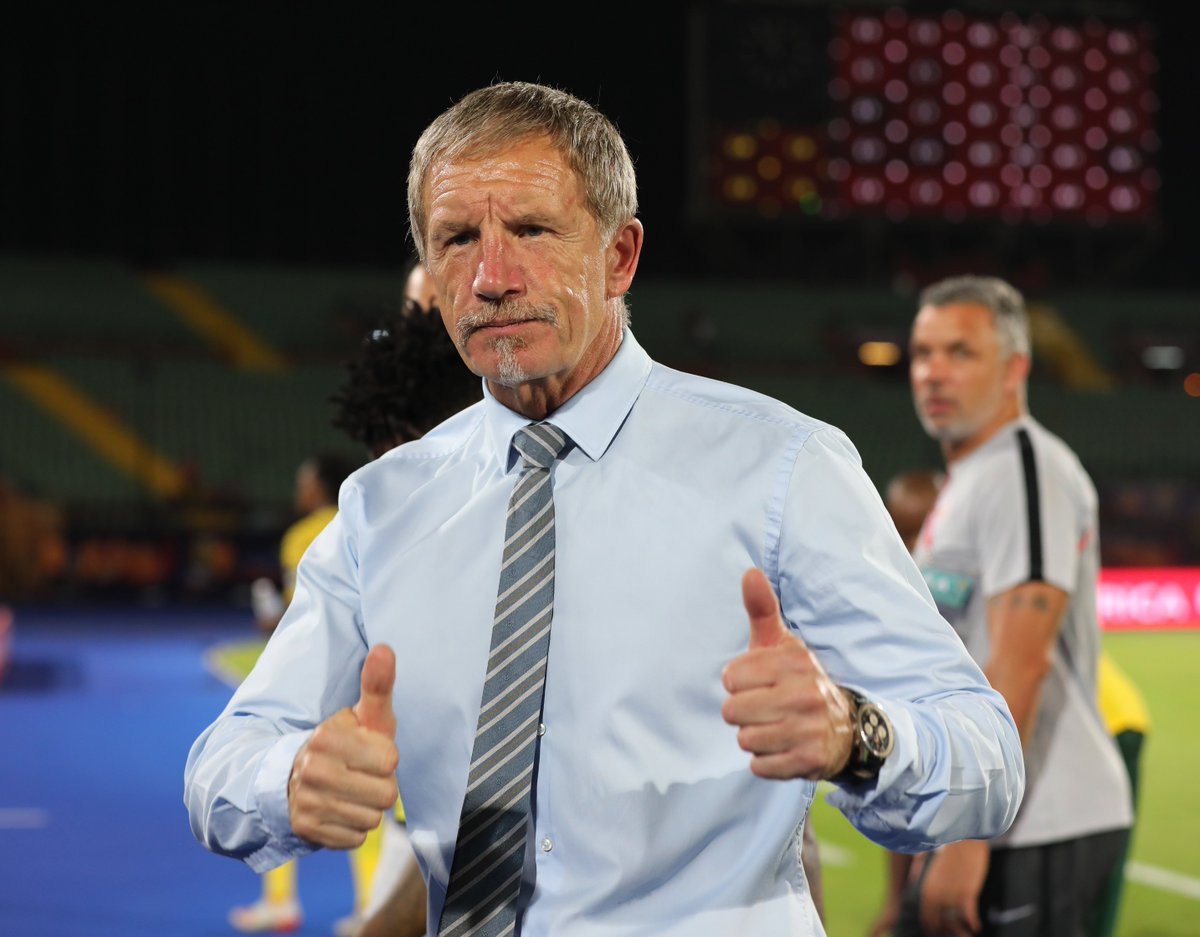 The Bafana Bafana coach added that the players didn't need any further motivation when they take on the hosts Egypt at Cairo International saying the tie itself was enough to motivate any player and his charges would be fired up for this particular encounter.
"It is a great challenge and that is what the whole squad has been looking for. I think the AFCON Groups have been very tight, our group has been really tight. It was seconds away from almost every game being a different game, a different result so the people will think we have gone through the back door or whatever, but we were seconds away in a couple of games from going through on our own power and people would have said that is a great performance".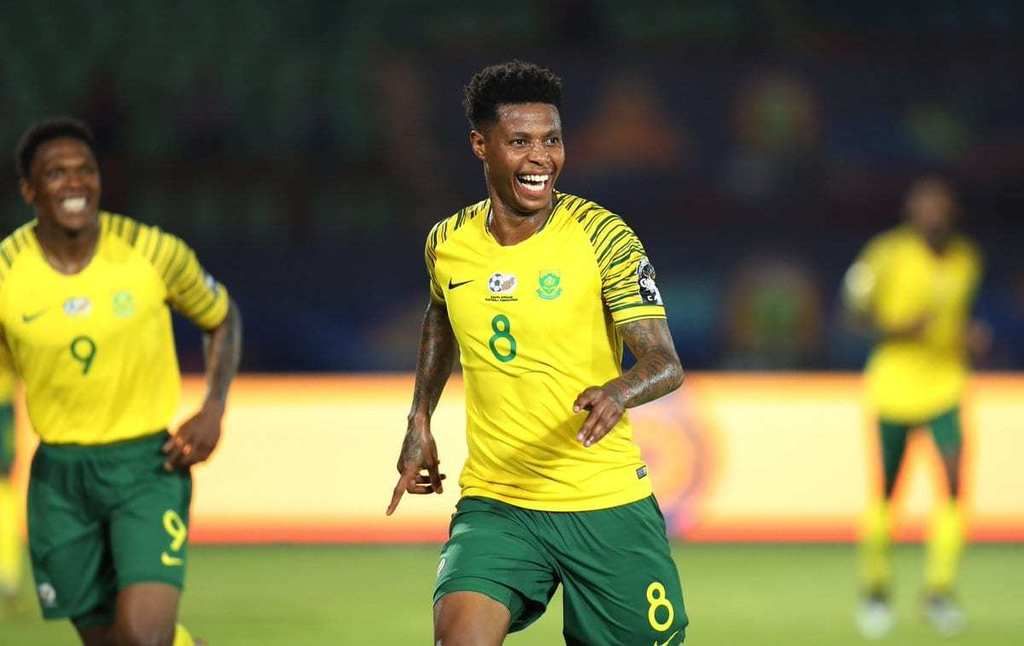 Bafana Bafana will be without midfielder Themba Zwane, who is serving a suspension after receiving two yellow cards during the group games.
Egypt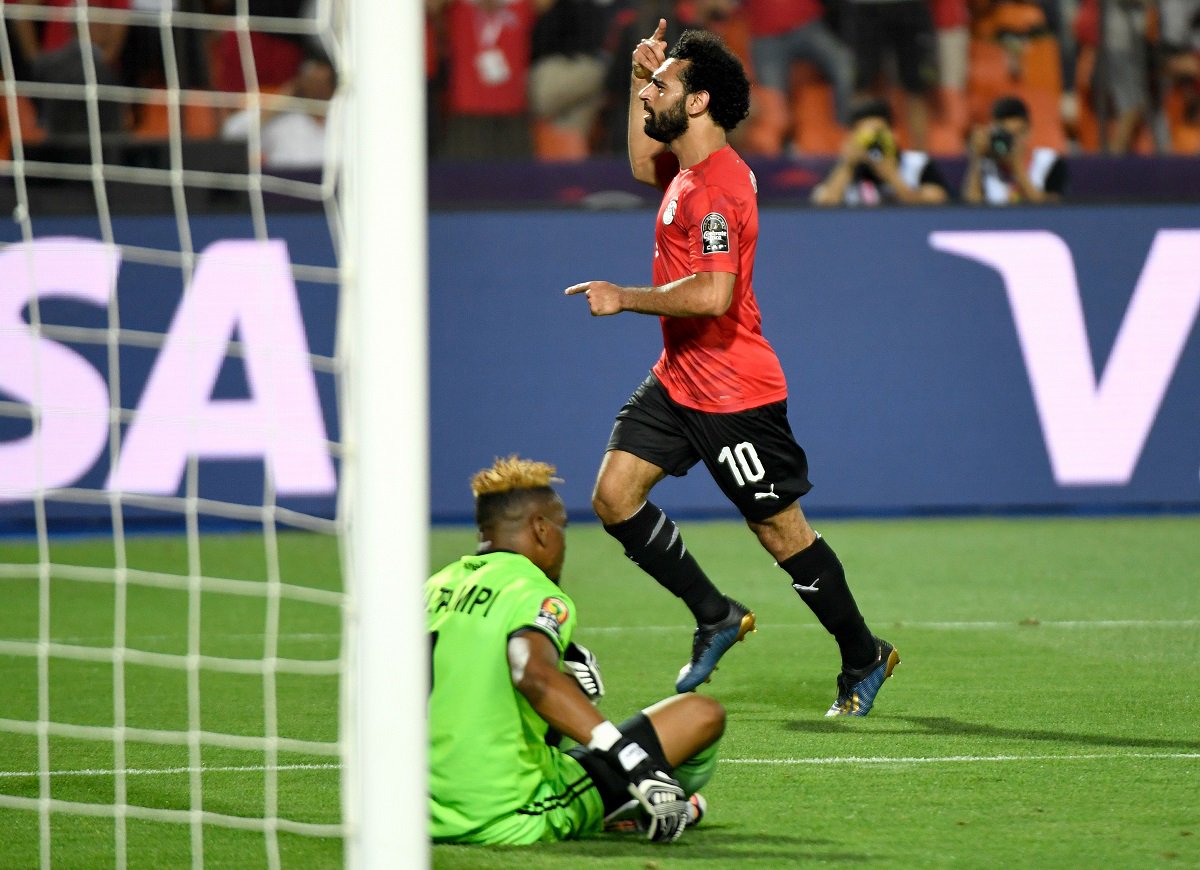 The hosts, although they started slowly, ended it big at the end of the group stages winning all their matches and without conceding even a single goal, this shows that this is a side that is ready to bag the trophy an eighth record time, the highest ever in the African soil.
Egypt will be led from the attacking side by prolific Liverpool scorer Mohamed Salah and Mahmoud 'Trezeguet' Hassan who have been in constant threats in attack for Egypt while Aston Villa right-back Ahmed Elmohamady netted twice will jinn the force.
South Africa will without a doubt find it hard against the Pharaohs who have so far left a print in the tournament, with innumerable shots and guts in front of their opponent's goalkeeper.
Prediction
Although history favours South Africa here, with six wins and a draw in the 11 meetings between the two sides, Egypt sealing three points on the other four occasions, the hosts run is one that we cannot wish away unlike their opponents who reached the round of sixteen miraculously.
It will be a thin probability for the South African side to win the match against the Egyptian side.
Egypt are quite rightly the very heavy favourites, going into the last 16 with a more than 60% win probability while their day's opponents, South Africa are judged to have a less than 20% chance to get a victory while a draw at normal time is slightly higher than a win for the Baxter boys at less than 30% but higher than 20%.