The internet has been blowing up after Tanzanian musical sensation Juma Jux revealed his new sexy catch. The bongo RnB star who has been dating Tanzanian singer Vanessa Mdee and even given the title 'Beyonce and Jay Z of Africa' broke up once more a few months ago.
The on-again-off-again celebrity couple who gave hopeless romantics sleepless nights tried to keep the split private but it was revealed by Mdee's sister Mimi in an interview. Vanessa, however, holds that the two are good friends and always will be, they even have a new song out to prove it.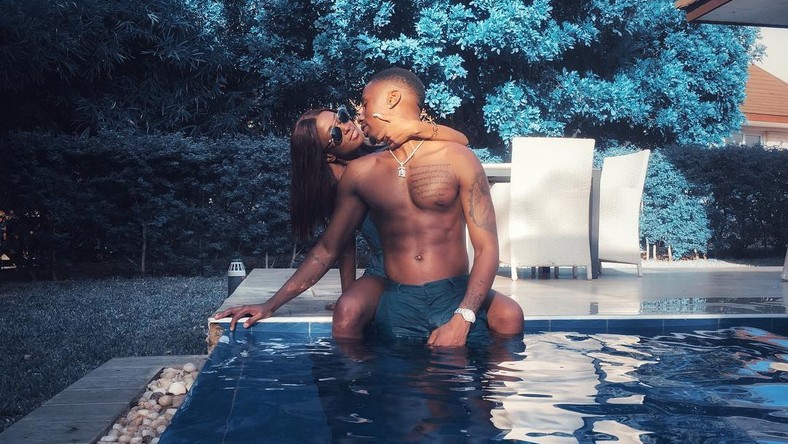 It, however, may not exactly be the case as Vanessa recently released the most emotional song she's ever done titled Moyo. Her release has come just after pictures of Jux and his new 'girl' surfaced online, of the two enjoying a vacation in the lustrious Four Seasons Serengeti hotel in Tanzania.
View this post on Instagram
Jux has not held back as he has shared back to back pictures of the couple in some intimate positions. His most recent post has the two getting cozy in a car, wearing matching bling.
View this post on Instagram
View this post on Instagram
This has lit up the internet with fans demanding answers and an explanation. Who is the girl? Are they truly together or is it just a publicity stunt promoting his new song?
Well we have the inside scoop on his new mystery girl.
The beautiful Chinese girls with a body to die for and a smile that lights up any room is a medical surgeon. Yes, you heard that right. The beauty who goes by the name Nayika on Instagram recently graduated from Southern medical university in China after six years of study with Bachelor of medicine in surgery.
She is not just beautiful but has brains to flaunt as well. Check out her graduation pictures:
The beauty is also a model and has a thirst for traveling, wanderlust they call it. Her pictures show off her beautifully sculpted body and the incredible views she has been blessed to see in her life.
Check out some of her pictures below:
View this post on Instagram
View this post on Instagram
View this post on Instagram
As we wait for Jux to confirm or deny the allegations, we can't help but share some of netizens reactions to his new girl in town.
איו דריק מרפילי
Mdee is busy sleeping around with other people's husbands, Enjoy Jux Chop life my Broda
Henna Mamake Huyo
Am sure this is meant to offend Mdee vanessa!but they looked so mature as a couple…uyu ni wamlambez wamnyonyez tu
Bresh
Mxchhhheeeeeeew. No one can beat Vanessa. N.O.B.O.D.Y!!
The song that Juma is promoting is his latest release featuring Vanessa Mdee. Hear it here first: