Timmy T Dat is popular in Kenya not only for his amazing music but his trail of relationships that he publicizes with ease. To recap, Timmy is now dating Tanzanian rapper Rosa Ree with whom he has worked on a number of songs.
"God created us, and when certain things come your way, you cannot say no or avoid, so yes, she came and here we are," Timmy opened up.
View this post on Instagram
Before Rosa, Timmy was dating Kush Tracey but broke up following a very ugly altercation.
He has however raised eyebrows with his recent social media posts featuring a gorgeous light skin lady. He has hinted that she is starring in his next music video but Kenyans think there's more to it. Hasn't he already done a few songs with his current girlfriend?
Apart from the questions, a lot of shaming has been done on the model by netizens, with many claiming she is too small bodied.
Here are Kenyans reactions to the post;
Izo matiti zime lala my guy rudi kwa ex broo noma noma say thiss
Hiyo Ni miguu ama shticks?
Budaaaa unatisha huyu ndio (Semeji) Amaaaaaaaaa😜😜😜😜😜
Huyo Dem amekonda unaeza mshika na umrushe kama mkuki😂😂😂😂
Nyachiniiii yaaaaa …. Wuuuui Uyoo sasa niwa kutekwaa ama kuteswaa ???😂😂😂😂😂 nii kuuliza tu sii kwa ubaya
Amekonda kuruka mkulishe vitamin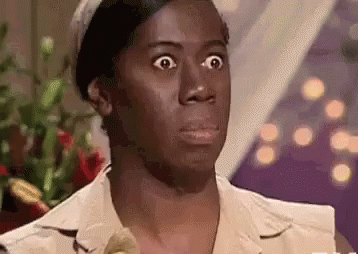 Sasa uyu ndo current,, khaiii.. Tracy kelitu kaitu plz uka uokolee uyu jaluo mjinga.. Ifuo kabisa
Ayaaah @rosadee alipigwa knockout…hehe fisi ni fisi tu..hatoshekagj
Timmy walai umeua show changanya wote , wewe 🌶️🌶️ na 🥜🥜
Aendelee kukaza matako…mi nkikaza muscle😂
Timmy huwa unatoa wapi hizi vitu kali kali
Najua mjilubeng ilitembea hapo kama kanjo tao
Aaaaaii Timmy Tat..si mwenzako.ni wenzako😂😂😂..Hawa madem Sasa wamekua wengi 😋😋
Lazma hio bed huona moto🔥
The Kasabuni hitmaker is busy at work despite reaching what many might call 'Star status' in Kenya. He isn't slowing dow. Check out his most recent song featuring his bae below: