Eric Omondi is the most creative comedian in Kenya. His ability to create rib-breaking jokes which feature trending events has earned him millions of followers on social media. It is because of his up-to-date comics that Eric has continued to remain relevant in the comedy industry.
Eric Omondi and Tanzania's comedian Idris Sultan had released many comic videos in the warm-up of the match. They dared each other on the game.
Eric predicted that Kenya would win, while on the other side, Idris maintained that Tanzania was going to win. Ole wenu Tanzania ! Eric got the final say after Kenya won.
After the AFCON match between Tanzania's Taifa stars and Kenya's Harambee stars, Eric Omondi has pulled the mother of all stunts demonstrating the mega defeat that Tanzania suffered on Wednesday after Kenya took the Victory. He just buried Taifa stars!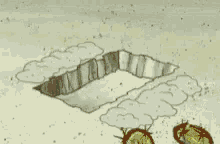 Taking to social media, Eric Omondi has demonstarted a burial for Taifa Stars AFCON 2019 in a ceremony seemingly attended by socialite Vera Sidika, Eric Omondi and the Photographer. Hilarious Indeed!  Take a look and Eric wearing all black in the Burial.
In the mood of jokes, Eric thanks Tanzania team for being worthy opponents. He continues to offer condolences for the pain Kenya caused them, and finally thanked everyone who worked with him to make AFCON comedy a success!
In this one, Eric Nailed it!
Kwanza niseme Asante kwa Ndugu na Jirani wetu Tanzania🙏🏽🙏🏽…You were very worthy opponents👍👍HESHIMA kwenu…Pili niwape pole zangu kwa Msiba na Uchungu yeyote tulio sababisha…Nyinyi sio Jirani tu Ila ndugu na familia moja Africa Mashariki🇰🇪🇹🇿… Asante kwake Kaka @diamondplatnumz kwa kunikubalia nimteke nyara dadangu @tanashadonna Asanta @tanashadonna kukubali kutekwa Nyara🙏🏽🤣🤣 @idrissultan unajua nakupenda bro lakini naomba uniogope kuanzia Sasa(I am dangerous bro🤣) 🤣🤣🤣🤣🤣🤣…Mkumbuke it's just a game, ni utani tu… @hamisamobetto nakupenda bure❤️🙏🏽. Uchungu kwenyu Uchungu Kwetu, Furaha yenyu furaha yetu. Heshima na Shukran kwa serikali zote za Kenya na Tanzania. MWISHO NA LA MUHIMU…TUNGOJE VIDEO SASAAAA🤣🤣🤣🤣🤣🤣🤣🤣🤣🤣🤣🤣🤣🤣 @queenveebosset nakupenda love❤️ @sanchiworld Naja Tanzania kukutafuta tu😊 #OneLoveAfrica #OneEastAfrica #AfricaMashariki #LeoSisiKeshoNyinyi
Taifa Stars AFCON 2019 Buried!
While Eric is busy burying Tifa starts Idris is reminding Kenyans that Tanasha pregnant for Diamond Platinumz.