Giant Telco company Safaricom LImited today counted losses on Friday morning after a system failure that saw a  section of aggressive subscribers irregularly purchase huge data bundles without paying for anything.
In the long run, the company has recovered bundles irregularly awarded to customers during a system glitch.
Most of the customers who were lucky to make a fortune out the company's misfortune reportedly acquired bundles worth 64 GB using as low as 100 bonga points.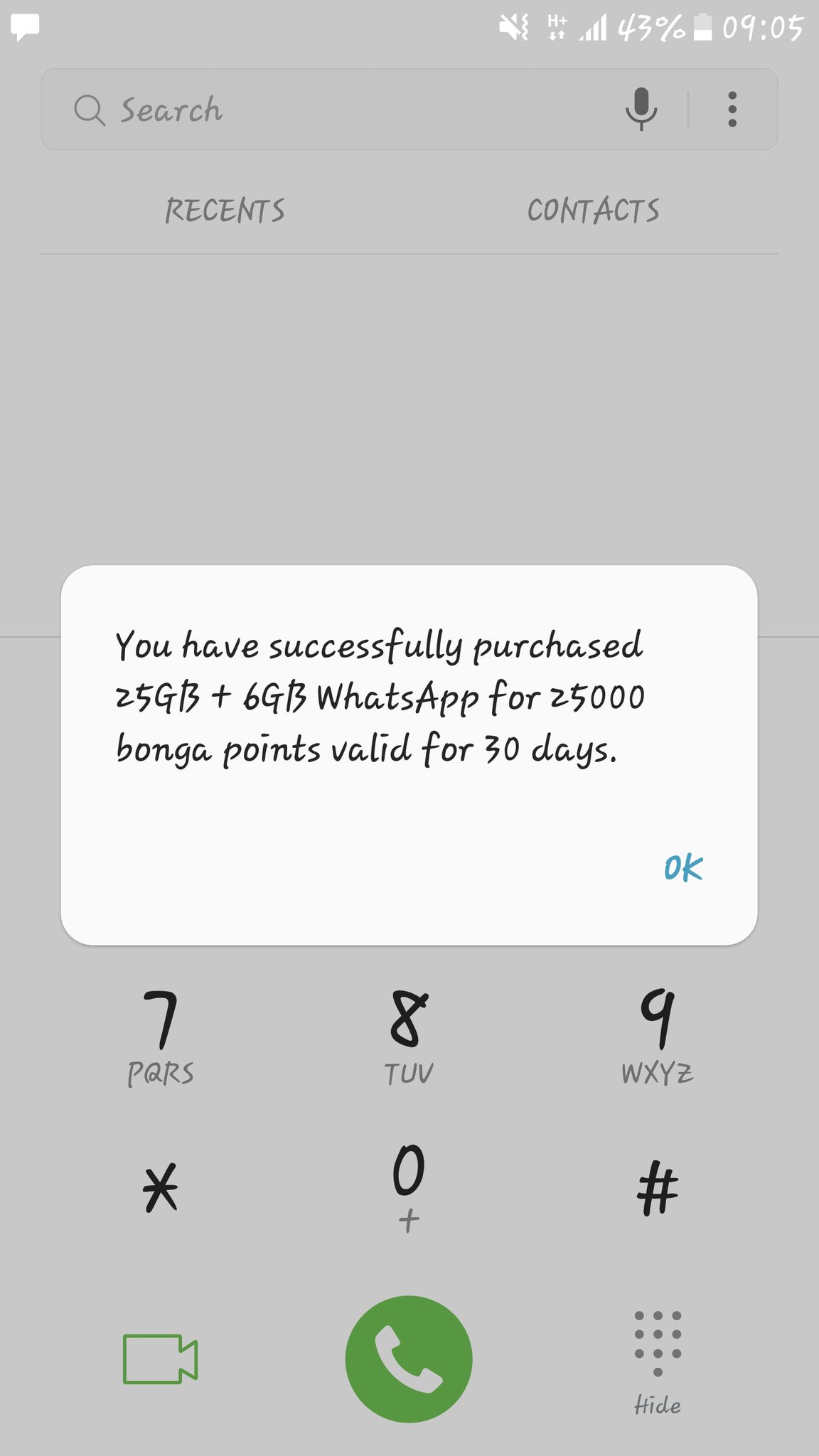 The error that lasted for close to one hour was enough to benefit a significant number of Safaricom clients who enjoyed the party between 8:30am to about 9:30am.
When the glitch was rectified hours later, several customers complained that the packages bought this morning had disappeared without notice.
https://twitter.com/OwanghB/status/1144614984451670016
@SafaricomPLC Hakuna siku mnataka mwende hasara. Next time be more careful. @BettyMKyallo ata ni vizuri uliamka saa nne.#Safaricom #Twaweza pic.twitter.com/JlNxYeMhVb

— Joseph Brian Opanga ,LGM 🔗 (@JOPANGA_KE) June 28, 2019
#Safaricom after the bundle heist pic.twitter.com/BeGMQVnIVn

— nerdOmonso (@OmonsoAnasi) June 28, 2019
https://twitter.com/OwanghB/status/1144616753957416960
Explain to me how I could have exhausted 28gb within 5hrs…. #Safaricom pic.twitter.com/Fy0qY1GK56

— leakey (@leakey_o) June 28, 2019
#Safaricom after the bundle heist pic.twitter.com/BeGMQVnIVn

— nerdOmonso (@OmonsoAnasi) June 28, 2019