Even as the 2022 presidential race continues to take shape, opposition Chief Raila Odinga who is highly doubted as William Ruto's main political competitor has insisted that he was not yet ready to talk about his 2022 Presidential Bid.
The odm boss has maintained that he will not be dragged into the debate arguing that he was currently busy helping President Uhuru Kenyatta achieve his big 4 agenda.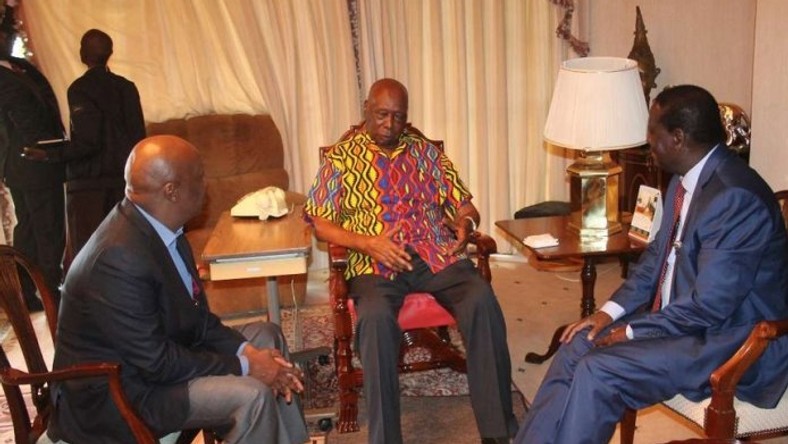 But even as Raila continues to stay clear of 2022 succession politics, some serious plans accelerating for a referendum push are being set in place as this according to Raila's team will be the only option of countering William Ruto in 2022.
William Ruto and his Tanga-tanga team, on the other hand, has been dismissing calls for expansion of the executive as idle talk, arguing he can only support a referendum that brings tangible benefits to the common man and not creating seats for political leaders.
Baringo Senator and Kanu chairman Gideon Moi since the March 2018 handshake between President Uhuru Kenyatta and his brother Raila Odinga has been so vocal against his rift valley counterpart William Ruto remaining hopeful that the two leaders Raila and Uhuru will endorse his 2022 candidature.
His current visits to Raila Odinga's lakeside region has left many Kenyans asking whether the son of the former President Moi was seeking an endorsement or plotting for a strong alliance with Raila Odinga to defeat William Ruto in 2022.
So far, Kanu leaders from Nyanza region have welcomed and declared to support the proposed alliance between  Raila Odinga and Gideon Moi ahead of the next 2022 general elections. Their declarations seem to have also received a big boost after some ODM leaders from the region offered to work closely with the Senator.
According to Kanu Secretary General Nick Salat and Deputy National Organizing Secretary Jack Nyambega, the party is advocating for Kanu and Raila alliance which also seeks to rope in Amani National Congress (ANC), leader Musalia Mudavadi into the new fold, a move that according to them will deliver the presidency in 2022.
"Baada ya handshake, Raila na mimi tuko njia moja, ile urafiki ulikuwa na Baba utaendelea, tunapanga njia yenye tutapeleka wananchi ile Canaan Raila alisema. said Gideon Moi when he recently visited Nyanza
But even as Gideon and his colleagues remain hopeful that Raila will eventually endorse Gideon,  ODM leader, according to highly placed sources, is wary of fielding Baringo the senator as their preferred presidential candidate under the present constitutional setup arguing the move will boomerang on them.
Raila has reportedly told his allies that if he does not stand for the presidency in 2022, and they go ahead to field Gideon, Ruto is likely to carry the day owing to his immense popularity at the grassroots.
ODM strategists according to the sources, have explored Gideon, Musalia Mudavadi and Kalonzo Musyoka chances of beating Ruto in the presidential race in the current constitutional setup and mutually arrived at the conclusion that none can beat the former Eldoret North MP.
According to the sources, Gideon aware of his limitation of facing voters directly to win the presidency is pushing for a parliamentary system of government like the one in South Africa where the president is not elected directly by voters but wins by virtue of having the majority party.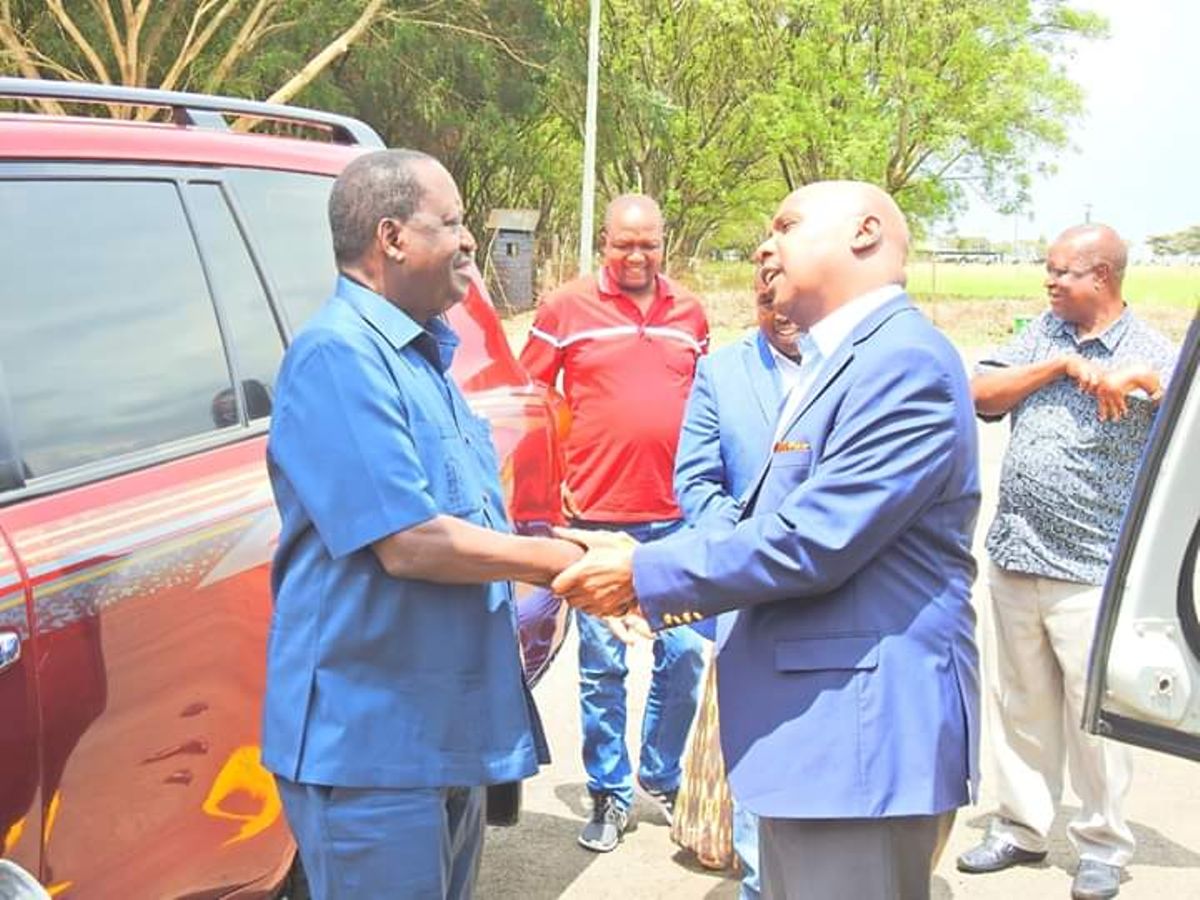 With this in mind, analysts predict that Raila will for the fifth time try his luck in 2022. According to many Kenyans, the 2019 proposed referendum will largely give the direction of 2022 political wind.
So far Senator Moi who is the Kanu national chairman has hinted at forging a political pact with Raila in 2022.