In a dramatic change that is set to raise political temperatures across the country, firebrand county commissioner George Natembeya has been promoted to be in charge of the entire Rift Valley Region's security.
Natembeya, who is now known partly because of his unique name and largely due to his hard stance on the Mau Forest eviction drive, will now feature prominently in the country's decisions.
Natembeya takes over from Mongo Chimwanga who came to the powerful position from being the Western Regional Coordinator.
The move that has set tongues wagging, is said to be politically instigated especially with growing dissent from politicians allied to Deputy President Dr William Ruto.
But Who is Natembeya?
What is unknown to most people is that George Natembeya shot to public limelight after powerful Interior Minister John Michuki picked him from obscurity and made him his Personal Assistant.
Natembeya would be the driving force behind Michuki's tough implementations that were enforced with military precision. Natembeya personally saw to it that all the directives of the minister were followed through to the bitter end.
After winning his boss's trust and admiration, Michuki personally hand-picked Natembeya and made him Muranga's District Commissioner- his home.
At the time, Natembeya took over from Ken Lusaka who was previously the District Commissioner then.
This transfer happened after the dreaded Mungiki gang became a menace and had invaded the home of then Interior Cabinet Secretary John Michuki armed to the teeth.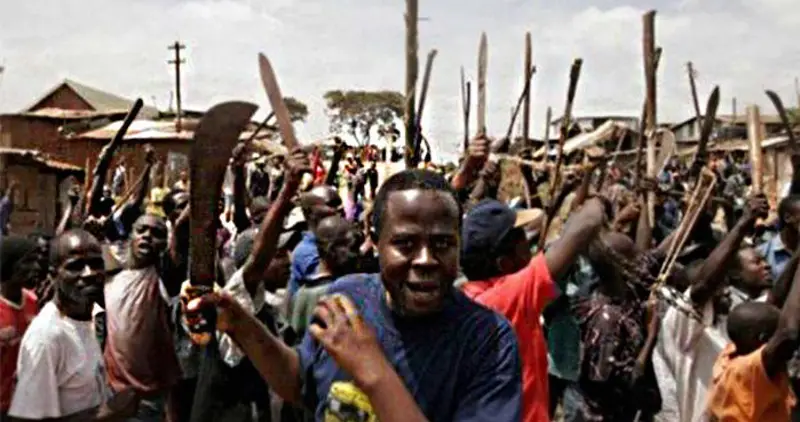 Natembeya would go ahead and neutralize the cult's adherents, declaring Muranga a peaceful town after long years of fear, intimidations and extortions that would lead to deaths in several instances.
When posted as Narok County Commissioner, Natembeya was quick to dispel the notion that he would listen to the distractive political voices in the Mau Forest evictions that affected some estimated 40,000 people.
"Some DCs and county commissioners have either been allocated land in the forest or have been beneficiaries of logging and charcoal burning. Natembeya is a rare one," he said at the time.
As the Rift Valley regional Coordinator, Natembeya would have sweeping powers that is set to tame rebel politicians from provocative statements but also rein in on the rampant bandit attacks.
Backed by arguably the most powerful Permanent Secretary Karanja Kibicho, Natembeya is expected to dynamically transform the coordination of security operations in the area.