Be careful with everything that you do today because it might haunt you in future. Congolese singer perhaps did not expect that a crime he committed many years back would haunt him today and even become a stumbling block to his career.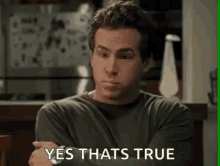 This follows an incident where two South African local venues cancelled Koffi Olomide's concerts, simply because he was convicted by a French court of statutory rape of his dancer in March 2019. Koffi is said to have committed the crime when the dancer was 15 years old.
The court handed Olomide a 2-year suspended prison sentence and fined him 10,000 euros.
But who are the feminists? four feminists backed up by other protesters launched a social media campaign running under #StopKoffiOlomide to stop the concerts due to his dark side of being a convicted rapist.
What can four feminists do? A lot! Thank you, Bunie, Sibongile, Onica and Ncebakazi. Events cancelled. Visa cancelled. Rapists can't enjoy unchecked freedom to perform. #afrifem ✊🏽💜 thank you, @StopKoffiOlomi1 #StopKoffiOlomide pic.twitter.com/XdXNm8aUlv

— Pumla Dineo Gqola, PhD (@feminist_rogue) 19 June 2019
This campaign was formed & led by black womxn activists Bunie Matlanyane Sexwale, Onica Nonhlanhla Makwakwa, @ncebamanzi, @BrendaMadumise, Sibongile Ndashe, the brains, organizational skills, and power @StopKoffiOlomi1. PLEASE STAND UP. https://t.co/1NH5CI8td9

— Bessie's Head (@lebomashile) 19 June 2019
Successfully, the protesters managed to pass their message and the management of the Gallagher Convention Centre took action in their favour and cancelled the concert.
Speaking on Wednesday the CEO for Gallagher Convention Centre Charles Wilson said;
Kindly be advised the Koffi Olomide show… will not be taking place.
On the other hand, Shimmy beach had announced that it will not host the embattled musician. Taking to Twitter, the management of Shimmy beach club announced that;
Please note that @ShimmyBeach made the decision last week not to host the Koffi Olomide event that was being run by an outside promoter. https://t.co/Nab9W3u8nL

— Shimmy Beach Club (@ShimmyBeach) 18 June 2019
Happy protesters took to social media and expressed joy after they learned that their voice was heard and Koffi Concerts were cancelled. See what they wrote;
Yay! Good news! Gallagher Convention Centre has just confirmed to our campaign that the concert is not going ahead🎉🎈🎊

— #StopKoffiOlomide (@StopKoffiOlomi1) 19 June 2019
Thank you to all who supported the campaign to StopKoffiOlomide from performing in South Africa _ you did it ✊🏽 https://t.co/HbrYwzLShL

— The WISE Collective (@Wise4Afrika) 20 June 2019
Tickets still being sold even after concerts cancelled
While the #stopkoffiolomide pioneers and supporters are celebrating, some individuals claim that the tickets for the Olomide's concerts are still in the market selling big.
But the tickets for this concert are still being sold by Computicket… 🤔🤔🤔

— Samuel AMISI (@Sam_Splendid) 19 June 2019