Ghana's Black Stars captain Andre Ayew will go down in history as one of the few skippers who have gone to a competition with doubts over their team's ability to produce a good performance.
During an interview with one publication, Ayew stated that for over 12 years, Ghana has been among the top three favourites to lift the elite trophy. But when asked about Ghana's chances of winning the tournament this year, the skipper blatantly responded, "I don't know."
Reasons why Ayew could be right
Ghana have recently been forced to endure a frankly turbulent moment after a captaincy row that emerged between Andre Ayew and former skipper Asamoah Gyan.
The dispute which saw Gyan briefly retire from international football has brought a lot of tension in the team and chances are that the team might not perform well in the AFCON tournament.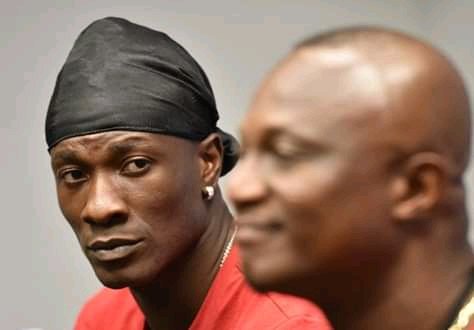 Ghana's president Nana Akufo-Addo intervened and tried to bring calm back in the team. After the reconciliation talks, it was agreed that Andre Ayew will be the skipper and Asamoah Gyan was named general captain. Gyan went ahead to pledge his allegiance to the new captain Ayew.
Ghanaians fear the repeat of 1992 Nations Cup imbroglio in Senegal where factionalism – as a result of captaincy – tore the team's aspirations into tatters.
Ayew may be very much aware that the friction is not completely settled and that's why he is not confident enough to declare that Ghana are the favourites to win the competition.
According to recent FIFA/Coca-Cola World Ranking, Ghana were placed in the 50th position with 1423 points after going down one place. Among the African teams, the Black Stars are fifth after Senegal (22), Nigeria (45), Morocco (47) and Congo DR (49). These, perhaps, could be the few things that have sent shiver up in Ayew's spine.
Captain André Ayew on Ghana's chances of winning this year's tournament #TotalAFCON2019 #BlackStars2019 pic.twitter.com/OfsBQQbLYM

— William Bossman (@WillyBossman) June 19, 2019
Ghana will be looking forward to lifting the trophy for the fifth time after enduring 37-year Nation's Cup drought. But will they manage with this pessimism?