Chelsea FC star Eden Hazard who helped the Blues get their second Europa League title after thrashing their fellow English side, Arsenal 4-1 in Baku have had the player unveiled as a Real Madrid player in a colourful event with 50,000 fans in attendance, a number which is less by 20,000 of Ronaldo's unveiling attendance.
The Estadio Santiago Bernabeu crowd stole the show as they made their feelings known as to who they want next through the door at Real Madrid as they waited for Eden Hazard's presentation after he had taken a lap around the stadium as he greeted the fans.
Paris Saint-Germain's Kylian Mbappe has been linked with a move to Los Blancos and he was the subject of chants from 50,000 fans inside the Bernabeu.
"We want Mbappe! We want Mbappe!" chanted the crowd as the atmosphere got lit up as the club made their second signing of the season after Luca Jovic.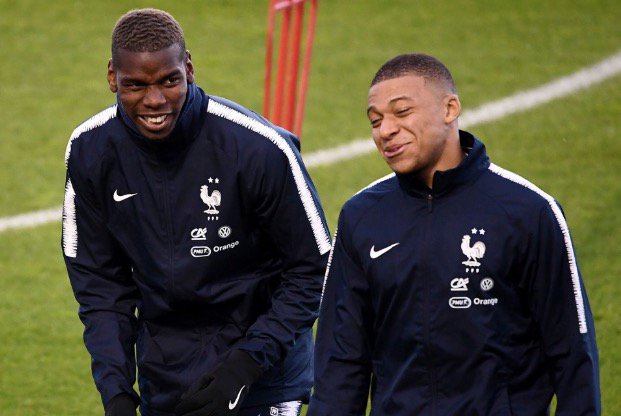 The club had called on its members to fill the Estadio Santiago Bernabeu, to come to the stadium and give a big welcome to new signing Eden Hazard, who would be fulfiling his childhood dream of playing for Real Madrid.
The club had assured that the presentation will be spectacular and exciting, even though the player's shirt number is not yet known as the no.7 jersey is occupied by Mariano Diaz.
One Hazard was inside the stadium, he signed his contract and took photos with president Florentino Perez in the trophy room of the Bernabeu who praise the star saying. "A marvellous player has arrived to form part of this team, he is rare. Our history has been graced by players with great talent".
"We are Real Madrid and we want more triumphs. We will count on a magnificent squad and, in front of that, Zidane", says Florentino Perez: "I have wanted to say these words for a long time. Eden Hazard is a Real Madrid player".
"We also want to thank Chelsea, who have allowed this dream to come true", Florentino Perez continued, who ended by saying: "Welcome to Real Madrid, welcome to your home."
The fans will remain to watch to see whether the club will honour their request of signing the PSG star who has triumphed in French soil.