The prosecution's act of lining up 33 witnesses to testify against journalist Jacque Maribe and her boyfriend Joseph Irungu, alias Jowie, in the murder trial of businesswoman Monica Kimani has caused an uproar among Kenyans on social media.
Assistant Director of Public Prosecution Catherine Mwaniki said four of the 33 are protected while five are expert witnesses.
Appearing before Justice John Wakiaga on Tuesday, Mwaniki said the prosecution has secured concrete evidence including photographs and digital records to prove their case.
The prosecution also objected to the release of Irungu on grounds he would interfere with the investigations.
Justice Wakiaga is set to make a ruling on his release on June 18,2019.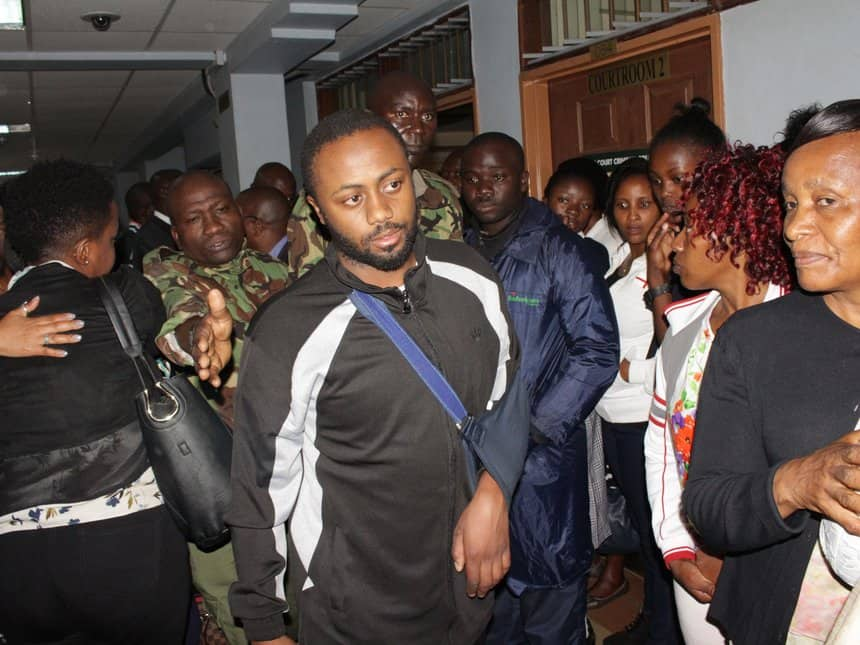 Together with his former fiance, Jackie, Irungu denied the charges of committing murder after being charged on October 15, 2018.
The two were first arraigned in court on September 27, where the court allowed the police 10 days to conclude their investigations before they faced the charges.
Monica was killed in her apartment in Milimani on the night of September 19, 2018 upon her arrival from Juba, where she operated her family' businesses.
Early last month, the High Court had postponed the case due to lack of directives;
Kenyans on social media have gone forward to react to then act some claiming that the move is just meant to slow down the process towards justice;
This is how to kill a case, 32witnesses🤔🤔🤔

— Denin (@denominah) June 11, 2019
I don't believe that Jackie Maribe played a role in the murder of Ms Kimani, but I think that she tried to frustrate justice after the fact.

— Nahashon Kimemia (@nahashon87) June 11, 2019
I wonder if Jackie Maribe will testify… 🤔 https://t.co/wntS7mf8oP

— Nahashon Kimemia (@nahashon87) June 11, 2019
This case is progressing so slowly we are bored!!

— 🙂✈ (@AVirtualVoyager) June 11, 2019

Boychild is still locked up? Nothing justifies the killing of a human being, Monica rip
— Wanjuki Runyenje (@WanjukiBee) June 11, 2019
We were told that Maribe was untouchable at Citizen and couldn't be sacked;what changed coz she no longer works there?

— william chege (@wchege2) June 11, 2019
Anyway I'm bored – can they speed up Jowie and Maribe's trial? We need some thing more interesting than Sonko and Passaris shenanigans.

— FLATTY PATTY (@Qshyko) June 11, 2019
Did you say 33??

— Amanda (@Amanda65331688) June 11, 2019