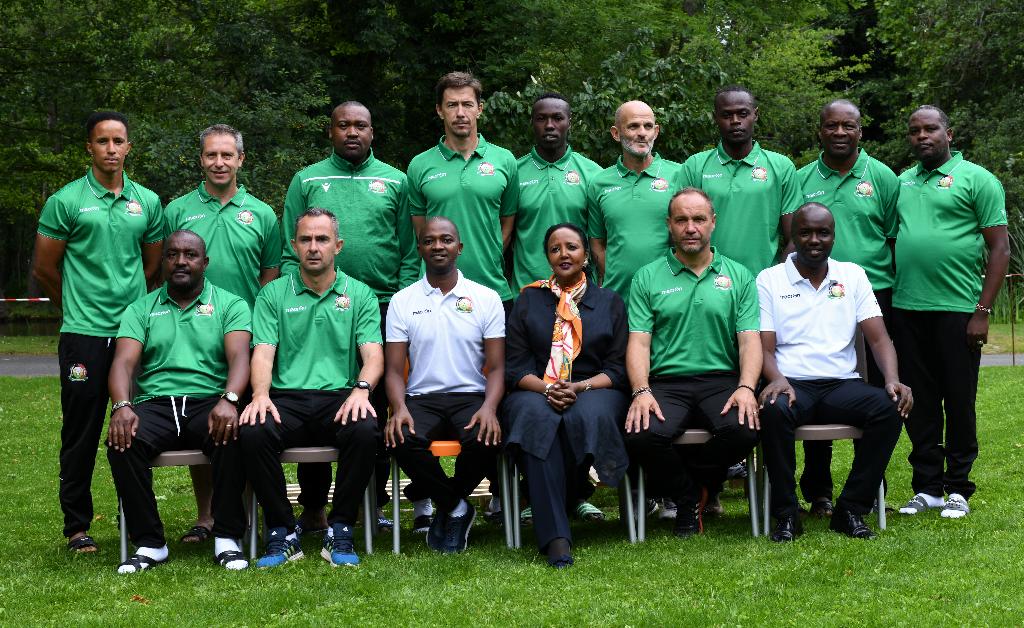 Sports Cabinet Secretary Amina Mohamed has been treated with a tour of the Harambee Stars training facilities and ground during her visit in France by the president of the Football Kenya Federation Nick Mwendwa and the Kenyan national coach Sebastian Migne where the team is preparing for the AFCON Clashes that will begin in two week's time in Egypt.
The CS who gave the side a surprise visit in their training camp last week before their friendly match against Madagascar has expressed her satisfaction with the training facilities where the team is camping saying she is pleased the money the government has injected into the team is being properly put in use.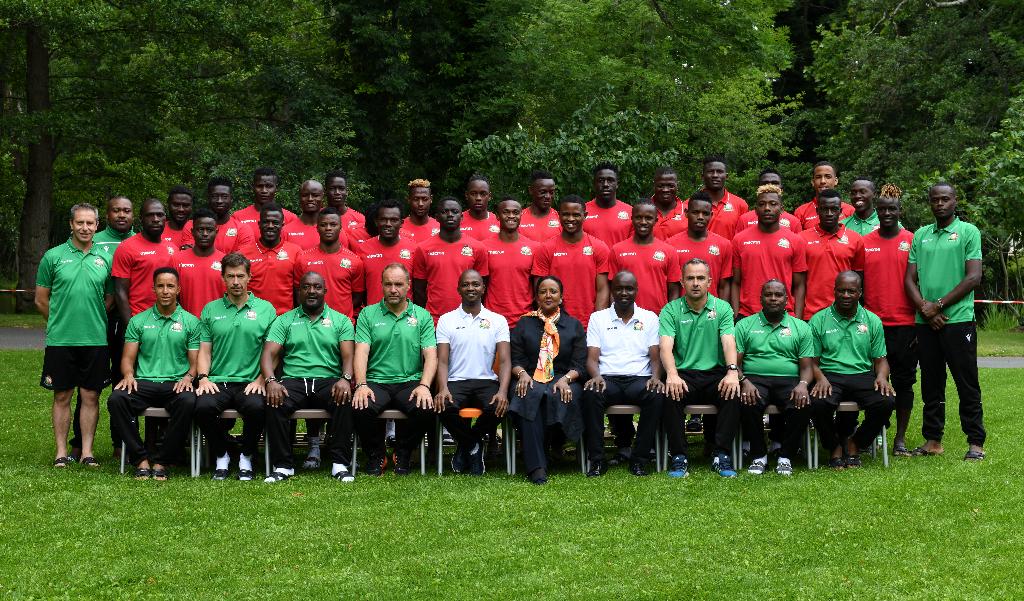 Amina went ahead to say the government will from now onwards invest more on putting up high-level sporting infrastructure, outlining this would be one key ingredient of ensuring national teams perform better at international competitions which is a matter the government had sidelined for a while.
The CS pointed out she was challenged after visiting the National Centre of Rugby in Marcoussis, Paris where Harambee Stars has been putting up a three-week training camp for the Africa Cup of Nations (AFCON)scheduled to kickoff from 21st June to 19th July.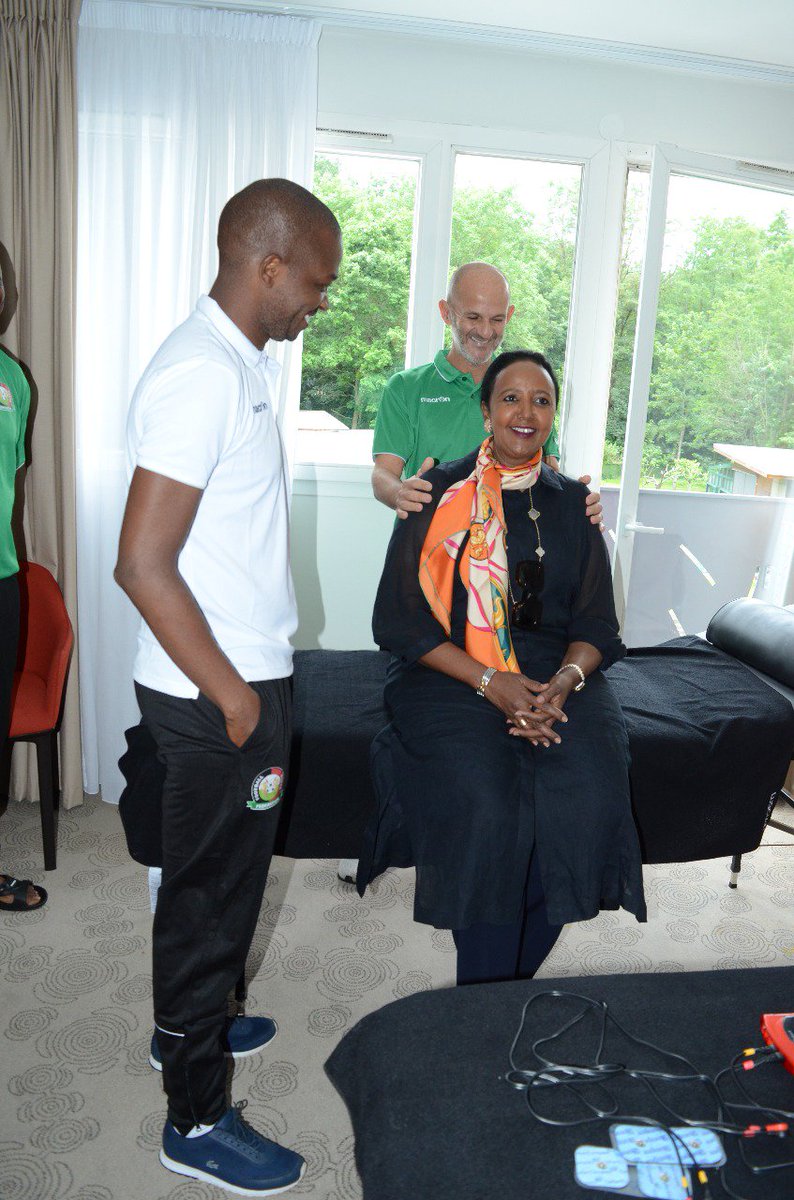 "Yes, we are encouraged to spend more on federations, but more importantly on infrastructure. It is amazing that you can have such a facility and now that we are trying to make Kasarani and Nyayo, I can see the standard to which we must bring all infrastructure and facilities," Amina told the media in France.
The CS who took over from Adan Mohamed expressed her encouragement to spend more on federations, but more importantly on infrastructure. She showed her amazement that the country can have such a facility at a time when the ministry is trying to make Kasarani and Nyayo international stadiums seeing the standards to which the infrastructure and facilities should be brought to.
Video clip courtesy of Football Federation of Kenya FKF
"Touring this facility has been a real eye-opener and informative. I have learnt quite a lot on what needs to be put in place for a team to have the support it needs to participate internationally. These are lessons and good practices we will take back which we think we should emulate. Maybe not the same scale but similar fashion, we have learnt what makes teams great," she further noted.
The National Rugby Centre in Marcoussis is a complete training complex with all manner of facilities and equipment including three outdoor pitches, one indoor one, two separate gyms, a recovery pool among other facilities used at top level training.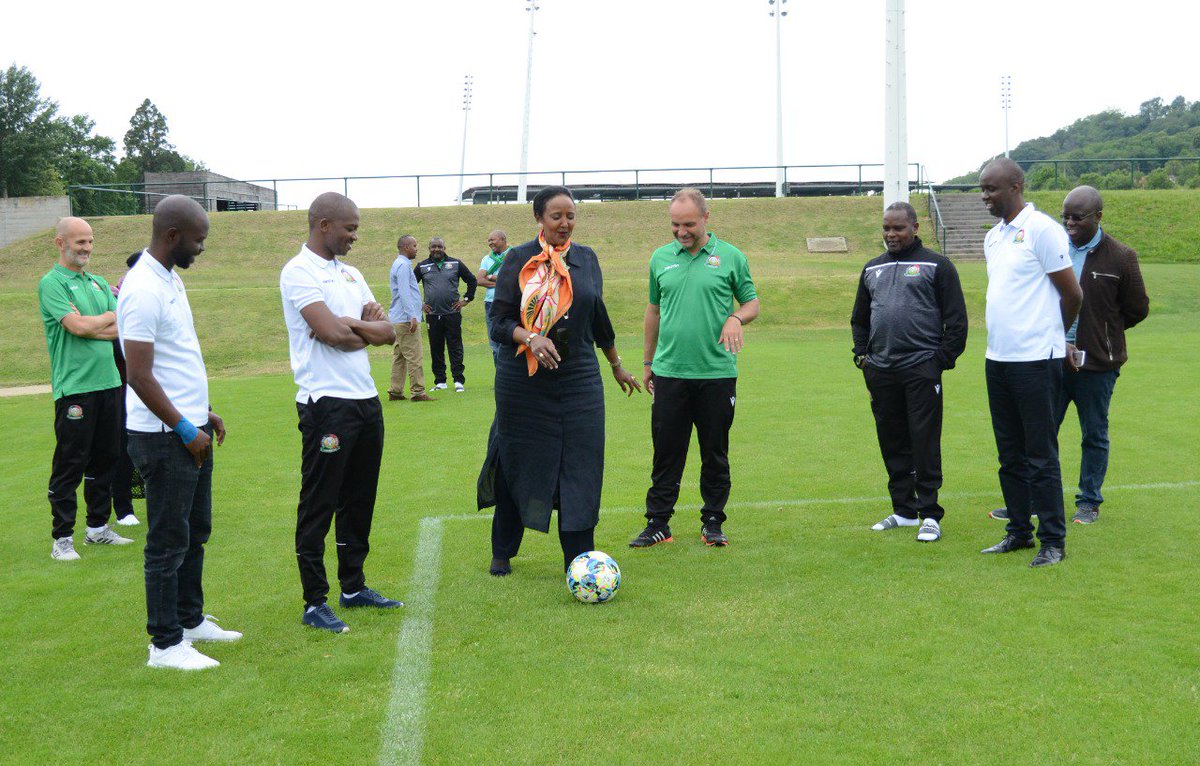 Sebastien Migne, the Harambee Stars coach who is a France native chose the venue Stars for the team to give them better exposure and a feel of what to expect in the forthcoming clashes.