Popular TV girl and radio presenter Anita Nderu is the proud CoverGirl for June's issue of East Africa's top-selling women's magazine 'True Love', a photo that has since broken the internet.
The beauty, who has previously won many awards including the BBC 100 women 2017 and Best Dressed in a number of occasions for her impeccable fashion sense announced the big news on her Instagram page.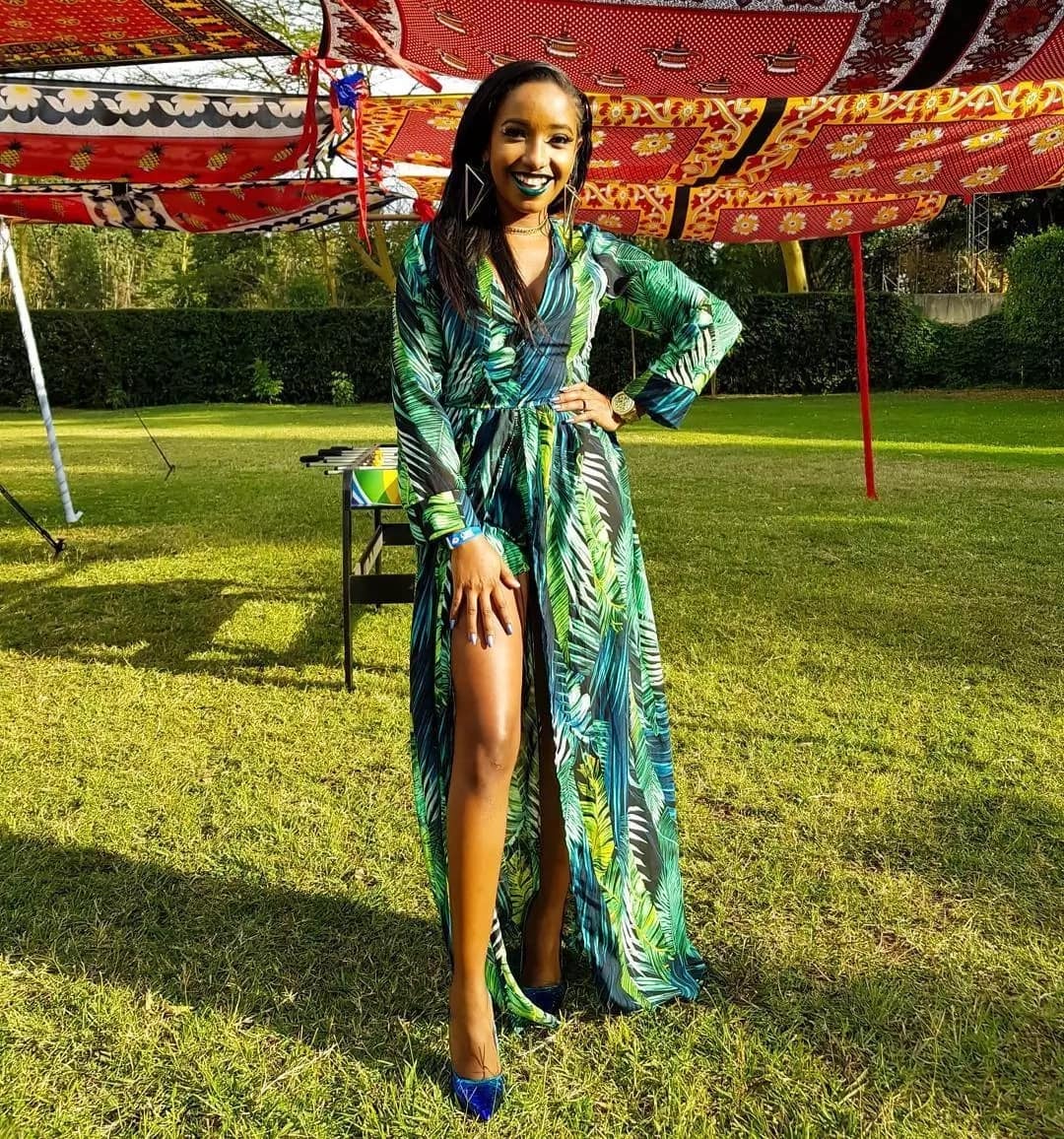 She expressed her excitement at gracing the cover of the magazine n a long caption. She also relayed how much she has dreamt about this day, a dream come true for her.
On the magazine she talks about quitting her job at Capital FM, surviving sexual assault her suicidal thoughts and finally finding happiness. These are all issues the beauty has been vocal about in the past, garnering so much support from fans.
One issue people can't wait to read on is about her sudden exit from Chris Kirubi's Capital Fm, a move rumored to being her getting fired.
The electric cover photo has left tongues wagging as her beauty has been amplified. Adorned in a blue figure-hugging dress with a plunging neckline, it's hard to miss her curves that God clearly took time on.
Anita never disappoints when it comes to fashion an style, putting her among the most stylish Kenyan influencers today.
Check out people's reactions below:
aminaabdirabar But how gorgeous is this???? You are such a star!!!! Congratulations babe! 🎊
dennisitumbi Beautiful. Suicidal thoughts? Anita Nderu? Eish am grabbing a copy. Asante for sharing
supermodelvee You are 🔥🔥 may you keep winning always
nzulamakosi You look amazing. That waist in particular 😘
jay_ob3 is that an areola or is it just dry spell fuckin' wit me😊
lolahannigan Awww honey this is so uplifting!!!! 💕💕💕 Hongera my dear and may you soar up to even greater heights!!! Keep inspiring us 😍 Lots of love 😘😘❤️🙏
samrier Damn girl and here I thought you was just a pretty face😅 umepetia vituko pia?
george_not_washington The last time something this hot dropped…the Japanese surrendered
thee.booboo.kitty Must grab!! Can't wait to read your apologue 😍😍