The introduction and start of circulation of the new currency notes has continued to elicit a lot of reaction. The role out has been clouded with a lot of controversy.
Most Kenyans are yet to receive the new notes, with Central Bank Of Kenya Announcement that the new notes are already in circulation.
Back to basics. A city tenant in one of the posh estates in the country is demanding to paid with new notes only.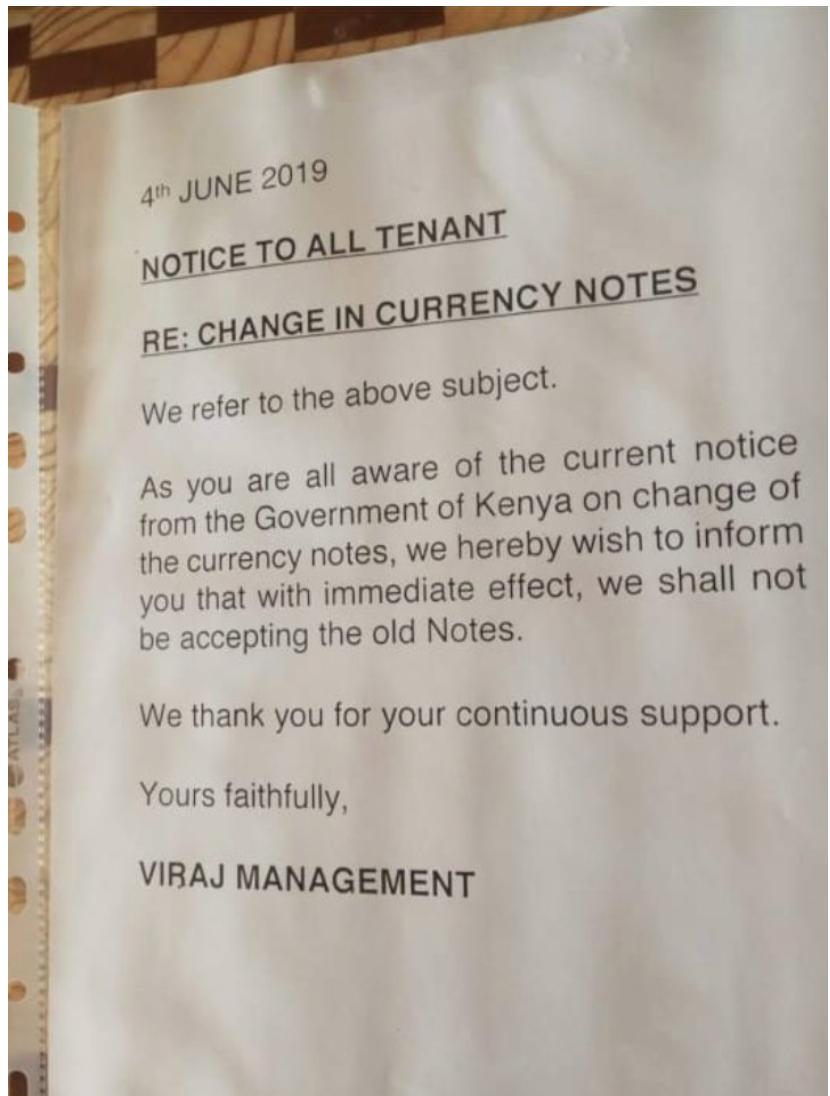 It is alleged that the rent of the apartment is Ksh. 47,000 with the some of the house ranging up to 80,000. The Viraj estate is located in Katani, Machakos County.
The lard lord in demanding rent paid in cash with only but new notes.
However, this information has landed on the hands of the angry Kenyans.
"Sema Kupatikana!
The move as been described as a "gangster move" especially by those Kenyans who have not received the new notes.
Wow that's a real gangster move😅

— Kika (@JuniorKika) June 7, 2019
Some others have applauded the move as a perfect means to help in the fight against graft in the country which was the actual intention of the introduction of the new note.
I hope they aren't taking new notes in order to justify the source of their old currency notes. If not, Thank you Viraj Management for playing your role in the fight against corruption (ill gotten money).

— Kiigen K. Koech (@KiigenKoech) June 7, 2019
Some smart minds have attacked the land lord for acting to avoid the long arm of Kenya Revenue Authority by only receiving cash.
Waindi apana jua hiyo the deal with cash to avoid tax

— Jared (@JaredOduya) June 7, 2019
Others have translated the information funnily comparing with their level of incomes. The rent of 47K is close to someone's else rent for the whole year.
Rent yangu ya mwaka mzima… 😂😂😂😂

— Vickmuttua335 (@vickmuttua335) June 7, 2019