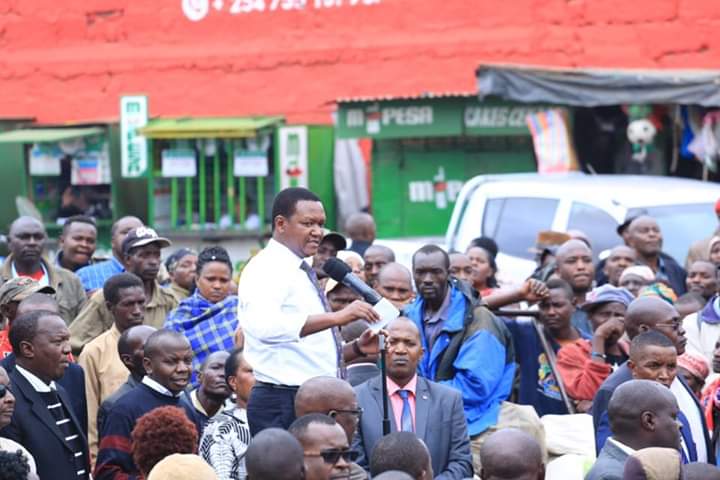 Machakos Governor Alfred Mutua has declared his support for the new currency recently launched by the head of state during Mandaraka day celeration in Narok County.
Although the new currency is facing opposition from a section of Kenyan, Mutua states that the image of the founding president shouldn't be a contentious debate.
In defense of his stand, he has explained that there is a difference between a STATUE and a PORTRAIT. He has said what we have is a statue of our founding father Mzee Jomo Kenyatta on the new notes adding that there is absolutely nothing wrong with that.
On Saturday, May 1, President Uhuru Kenyatta launched the printing of new currency notes, as the Central Bank of Kenya called for the abolition of the use of old ones.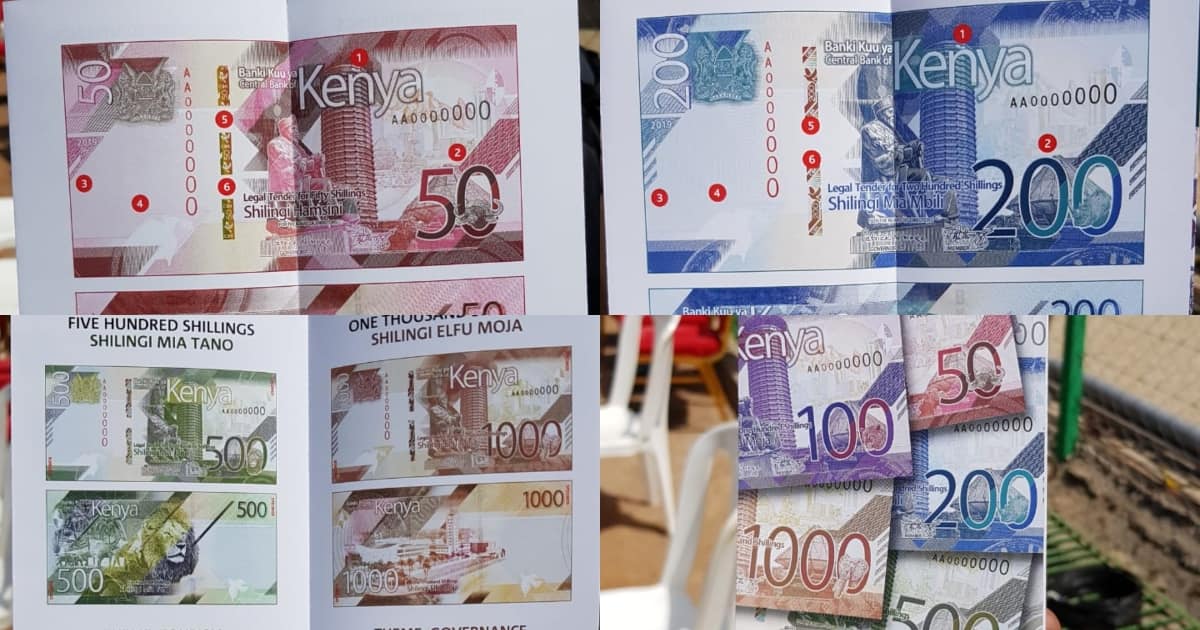 Leaders and lawyers faulted the Central Bank for implanting Kenyatta's portrait and it's against the constitution.
"There is nothing wrong of our currency notes having a depiction of our heroes. Would those complaining also wish us to remove names of heroes from streets and so now have Twiga Avenue, Simba Highway, Ndovu road, Fisi street? Let us get serious", the governor has said.
"Let it be the REAL HEROES then, not those who have blundered our COUNTRY"-Doggta Makwei.
"Kenyatta maybe he is your founding father, not ours! Before Jomo was born we had selfless founding fathers, Kenyatta image represents massive looting, Tribalism and political assassination he introduced all that".-Lui Vanderbilt.
"Have you read the constitution or you are just seeking relevance on this debate. Kindly keep off".-Roy Okoth Omollo.
"We will only allow Fisi street".-Shikuku Shikwekwe.
Mutua has stressed that what he wants to see is a strong Kenyan shilling that can trade internationally and one whose purchasing power is felt by Wananchi as they get richer. According to him strong shilling means strong wages and better quality of life.
Here we go. "There is nothing wrong with the portrait of Mzee Kenyatta in our currency. He is our founding father tutake tusitake. Those rushing to court are being simplistic. We can not only have animals on our currency as if Kenya is animals only"- @DrAlfredMutua pic.twitter.com/TdttgnOmsi

— Lord Abraham Mutai (@ItsMutai) June 6, 2019
Speaker of Nairobi County Assembly Beatrice Elachi on the other hand supported her siding with Kenyatta's image on the currency claiming that it was the constitution during the tenure of president Jomo Kenyatta that portrayed a head of state to appear on the currency then. She added that the image of the founding father never enforced himself on us.
I have never seen this amount of ignorance all bundled in one beautiful head. https://t.co/CPV2vlxQNi

— Lord Abraham Mutai (@ItsMutai) June 6, 2019