ODM politicians have issued new ultimatums to both President Uhuru Kenyatta and his brother Raila Odinga to prepare the country for a referendum vote by March 2020. According to the leaders who included the party's heads, the handshake will be rendered useless if it will not lead to a referendum by the year 2020.
The leaders expressed their fears saying that the president and their party's leader Raila Odinga have not yet expressed their wills to the members of the parliament to prepare a budget ahead of the incoming2019/2020 referendum.
The leaders led by Senate minority leader James Orengo, Parliament leader of minority John Mbadi, ODM secretary general Edwin Sifuna have also doubted the works of building bridges initiative team saying that the team has not lived to the expectations of Kenyans who are always ready to go to the referendum for a constitution change.
The three were speaking in Rongo, Migori county when they lead a fundraising Harambee meant to raise funds in aid of St. Martin De Pore Catholic church.
"to prove that the March 2018 handshake was indeed good, President Uhuru Kenyatta and Raila should include a referendum budget inside the 2019/2020 budget. Money that will be used for the referendum is not a small amount of money hence the MPs under the directive of the two leaders should be in a position to allocate it more funds in this year's budget " said Orengo.
Their sentiments echoed Embakasi East MP Babu Owino's earlier remarks where he had warned that if the handshake between President Uhuru Kenyatta and Raila Odinga does not lead to a referendum, the opposition may walk out.
"I'm smelling a rat. The byproduct of this Handshake must be a referendum to amend the constitution, or we divorce if the marriage can't manufacture a baby. Everything MUST be clear by the end of this year.Ujinga hatutakubali na ufala ya peni mbili," tweeted Owino earlier.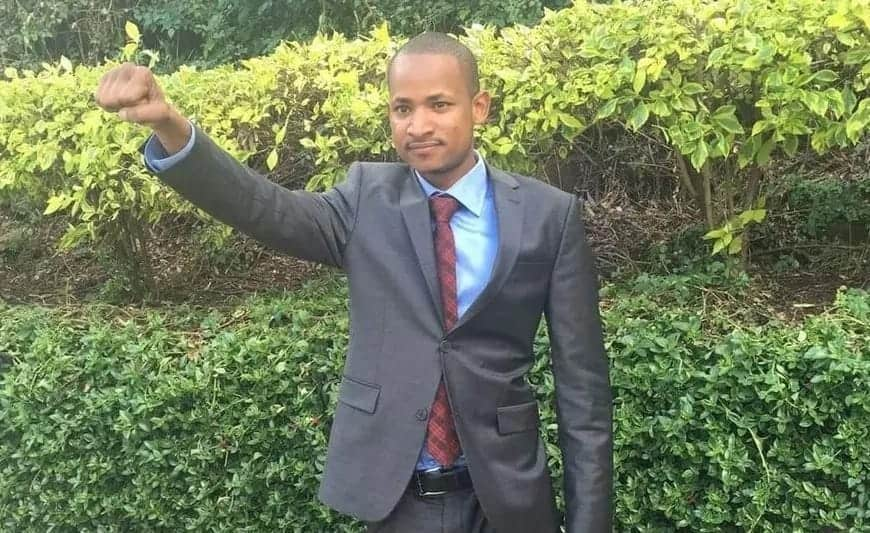 The handshake between Odinga and Kenyatta has been praised and condemned in equal measures.
While some leaders believe it was for the good of the entire country, others allied to Deputy President William Ruto believe it might be used as a stepping stone for Odinga in the 2022 elections.
Orengo observed that Kenyans were eagerly waiting for the referendum and that leaders should never fail them. According to a section of Kenyans, the handshake was a good thing for Kenya as a country, as it played a big role in cooling the political temperatures that were witnessed after the 2018 General Election.
It remains to be seen whether the two leaders will take heed to these pieces of advice and mobilize their brigades to allocate money for the impending referendum or they will just assume the debate.