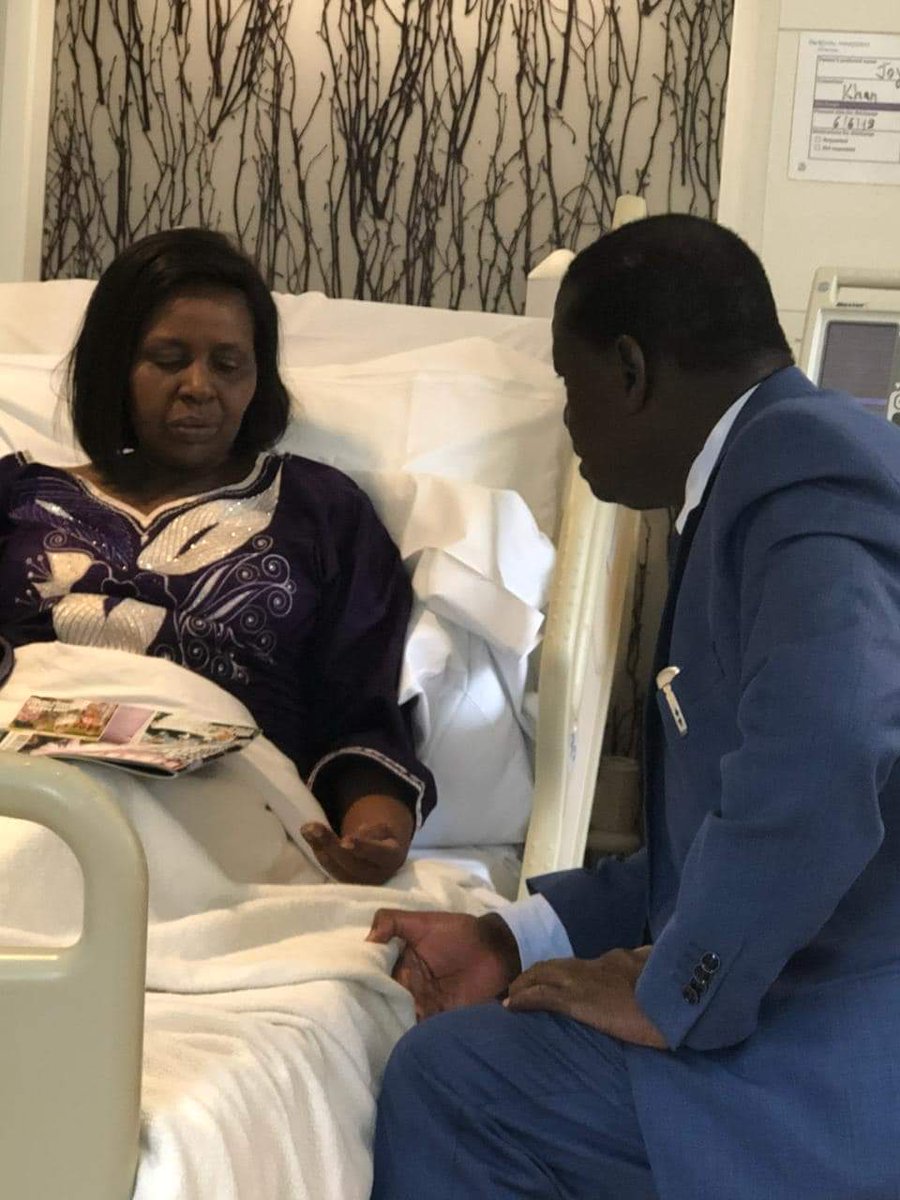 The residents of Bomet County are showing no mercy to the ailing Governor Joyce Laboso.
The sorry state of Dr Joyce Laboso in Hospital in London have gone viral after AU Representative Hon RailaOdinga accompanied by Kenya's High Commissioner to the U.K Manoah Esipisu visited her.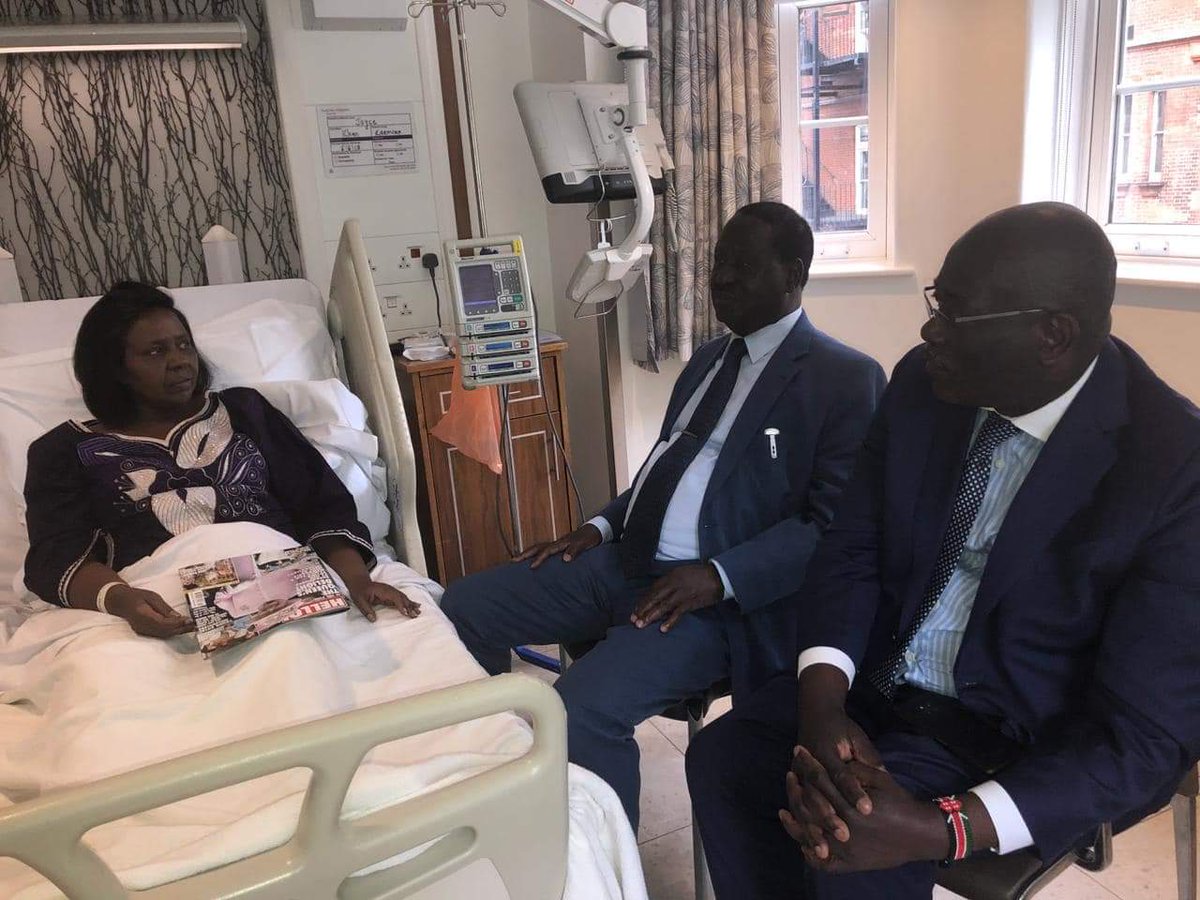 Hon Raila Odinga wished her a quick recovery but that is not what the people of Bomet are ready to do to their Governor.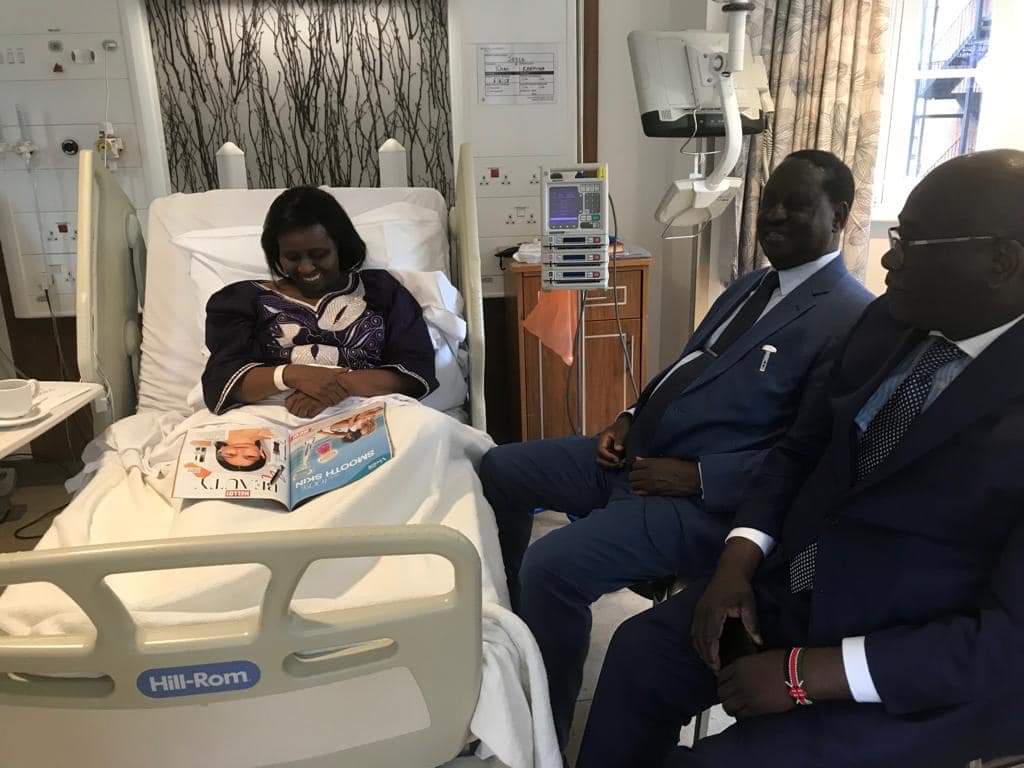 As a matter of fact the residents of Bomet county are asking many question to the governor who is being hospitalized for a whole month.
The hard hitting questions on Dr Joyce Laboso are on the state of Hospitals in her county.
Tenwek Mission Hospital,Longisa County Referral Hospital being the main medical centres among other ones have been questioned for their deplorable state which have made the Governor to seek medication abroad.
The Residents have since vented their disappointments on the zero development agenda done by Dr Joyce Laboso.
HERE ARE SOME REACTONS
Wish her quick recovery but mheshiniwa gavana ajue majority of people living in Bomet hawawezi enda London for treatment what they need is a working county referral hospital, with drugs,

— Malik Oyondi Otiende (@Oyondi_Malik) June 5, 2019
https://twitter.com/a_bdikadir/status/1136137655920529409
What happened to Cuban doctors in bomet county????? https://t.co/bc1ob1UIlQ

— Gitau (@ItsGitaus) June 5, 2019
Previous and current Bomet governors avoid Longisa County Referral Hospital and Tenwek Mission Hospital like plaque. Why?

— Janabi Ambajo (@oambajo) June 5, 2019
Meanwhile, Bomet hospital is in a deplorable state.

— 127.0.0.1 ~ sbosire (@jaguarboss) June 5, 2019
Just last Sunday, @citizentvkenya showed a feature of how Cuban doctors had 'improved' services in Bomet County. If you can't trust the services you provide for mwananchi then it tells of the quality of those services.Quick recovery. @LukoyeAtwoli @andrewsuleh

— Meshack Wendo (@meshwendo) June 5, 2019
So Bomet governor is receiving care in London. At home she is plundering money she could invest in healthcare.

May she not recover. We are tired of these stealing politicians. https://t.co/Ki6QqHFzWc

— Jábuto Jábuto (@jabuto_jabuto) June 5, 2019
Governor Laboso seeking medication from a London local hospital. How is the situation in the health sector back in Bomet? pic.twitter.com/PjCsGZNc4f

— Mustafa Juma (@jumamuhst) June 5, 2019