Youngest self-made Billionaire Kylie Jenner has broken the internet once more because of her lavish lifestyle and fleet of cars in her parking lot.
The 21-year-old who built a make-up empire recently launched her skincare line Kylie Skin which like her lip kits, sells out almost immediately.
Her video titled 'A day in the life' on youtube, published on Monday 3rd June already has over 4 million views. The video which shows her typical day errands has made many feel poorer than they already are.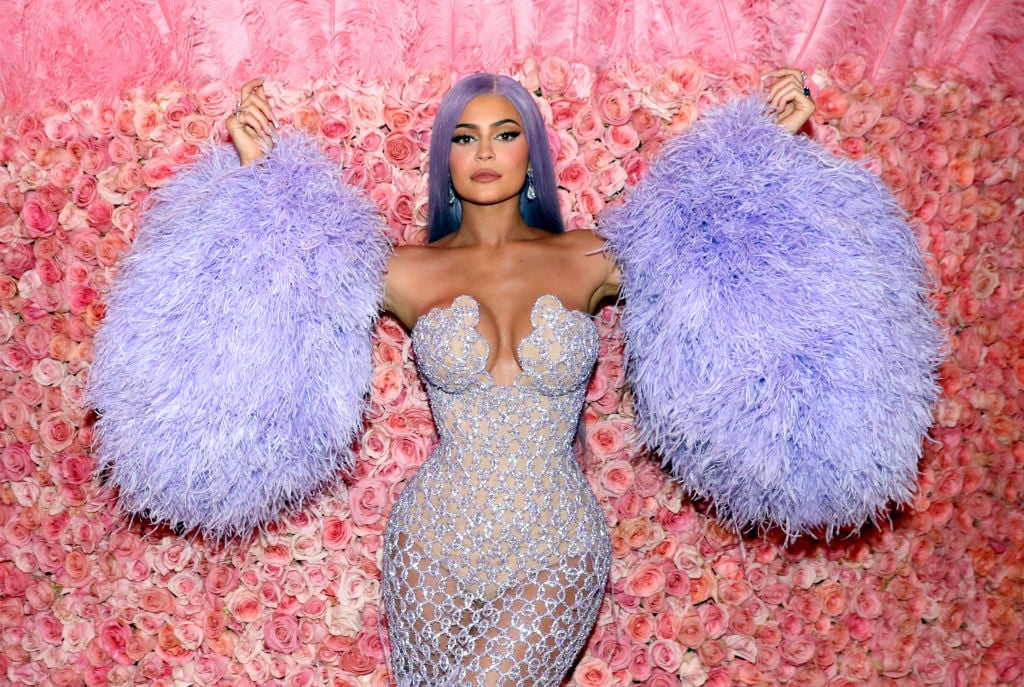 "I wanted to give you a glimpse into a typical day for me," Kylie wrote in the description. "You guys have been asking to see my new office, but I thought it would be fun to show you everything from the moment I wake up, so I'm taking you into my home, my closet, my business, my photoshoots and more."
In the video, she confesses that balancing her mom life and work is difficult but shares sweet moments with her baby Stormi. She also shares a sweet moment when her bae Travis Scott where he tells her he loves her.
Apart from those, she takes us through meetings for her businesses and with her momager Cris Jenner. She also shows us her daughter's cute playroom in her lavish new office. The video ends with the surprise party she threw her make-up artist and friend Ariel. Must be nice being Kylie Jenner's friend, poor Jordyn Woods lost that privilege.
The moment every fan of hers can't get over from the whole video however, is two times she goes to her carpark and fiddles with what car to choose from her fleet of expensive cars. She struggles with which to choose the way a normal human would struggle with what to wear in the morning.
She almost matches her outfit with the car she's driving. Billionaire status perks. Check out the full video below:
HollywoodLife, reports that "Kylie…bought a Lamborghini Urus in November. She also received two cars as gifts from boyfriend and baby daddy Travis Scott this year: a vintage white Rolls-Royce as a birthday present, and a $1.4 million Ferrari LaFerrari as a push present. And that's not counting her Range Rover, Lamborghini Aventador, Bentley, Mercedes G-Wagon and two Ferrari Spiders."
Check out some of her rides below:
Orange Lamborghini Aventador
Ferrari Spiders
LaFerrari Aperta
Vintage Rolls-Royce
Range Rover Autobiography
Bentley
Silver Rolls Royce Ghost
Yellow Ferrari 488 Spider 
Check out people's funny comments:
Kylie making us poor for about 19 minutes.  🙁
must be nice piCKING ouT a cAr damn😂
Kylie:"which car I'm I going to take today😎" Me:" which pencil is the cheapest at school😭😭😢😢
Kylie: chooses purse from massive designer purse collection Me: chooses reusable plastic carrier bag from cupboard to take to the shops
Kylie: "Hmm, which car should I choose? Me: WOW Kylie: "I'll choose the blue one" Me: cri
Kylie: which purse should I use. Me: which bill should I pay!
Kylie: "I think I'm going to go with this car today" Me: not having enough money to go on a bus
Kylie: which car do I choose? Me: which bank account do I wanna overdraft?