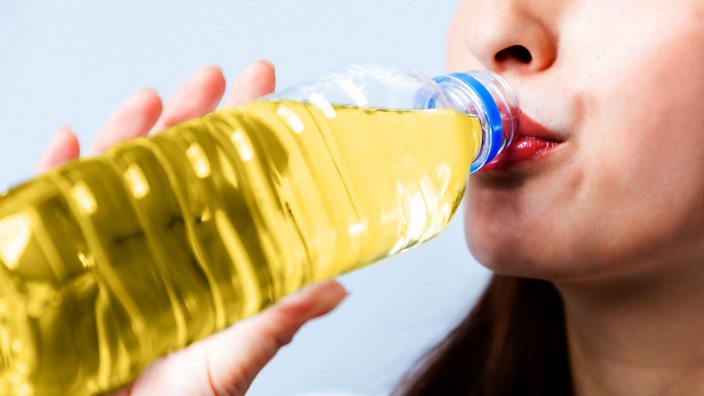 Acne can be incredibly embarrassing, especially for young people and it doesn't really matter whether it's just a few spots or a face full of red.
Most young people are sensitive about their appearance, especially as they start to experiment with relationships and enter the workforce for the first time.
And, there is evidence from numerous studies around the world that acne makes a significant contribution to how young people feel and cope at this time in their lives.
While some ladies are afraid of aging, whenever they think of having wrinkles they get goose bumps.
But what many don't know is that the treatment is just on their palm of their hand. Apparently, you are your own doctor of smooth and youthful skin.
Your mourning pee works wonders to your skin.
They say that urine not only keeps wrinkles at bay, but also treats pimples and wounds, and keeps your skin as soft as a baby's bottom.
When it comes to their looks, women go to great lengths to turn back the clock. But the latest fad requires neither a Chama loan nor hours of queuing at the salon, and only contains one ingredient; urine!
The women on this bandwagon guard their urine jealously. While you are flushing yours down the loo, they are bottling theirs and storing it in a safe place for future use.
Storage not only ensures a constant supply of this beauty secret but also 'ages' the urine, which is said to enhance its potency. Aged urine, usually stored in dark bottles for several days or even months, contains more concentrated levels of ammonia than fresh urine. Ammonia is what gives urine a chemical smell, but also has a bleaching effect, so uropathy uses aged urine on skin blemishes and to whiten teeth.
Old urine is also said to clear up acne and eczema, soften chapped lips, eliminate dandruff and promote the growth of soft, shiny hair. If you want an all-over glow, just use some of this potent stuff to massage your body. Some people even bathe in it!
Fresh urine is used on more sensitive areas, for example, as eye drops, to refresh the eyes. It is also used on the lips, and in the ears and nose, and as a therapeutic drink. Those who can't stand the taste of straight urine make a cocktail by adding fruit juice or citric acid.
For men who want in on this trend, urine is said to be an excellent shaving cream and after-shave, to give a clean, smooth shave. It is also touted as soothing common aftershave effects, like itching, redness, and soreness. All this might sound bizarre, and skeptics abound, but many Kenyan women are swearing by this therapy, variously referred to as urinotherapy, uropathy or urotherapy.