A day can be a very long time in Politics. When Esther Passaris walked away from the Madaraka Day fate at Pumwani hospital after being insulted by governor Mike Sonko, everyone praised her for her maturity.
Sonko, whose ghetto style of politics has earned him many enemies from the civilized class. The governor had disrespected women and was supposed to apologize. There some unwritten rules in Kenya especially when it comes to matters of public figures. If you are a man, you're not supposed to disrespect a woman, that is defined as chauvinism and these feminists will eat you.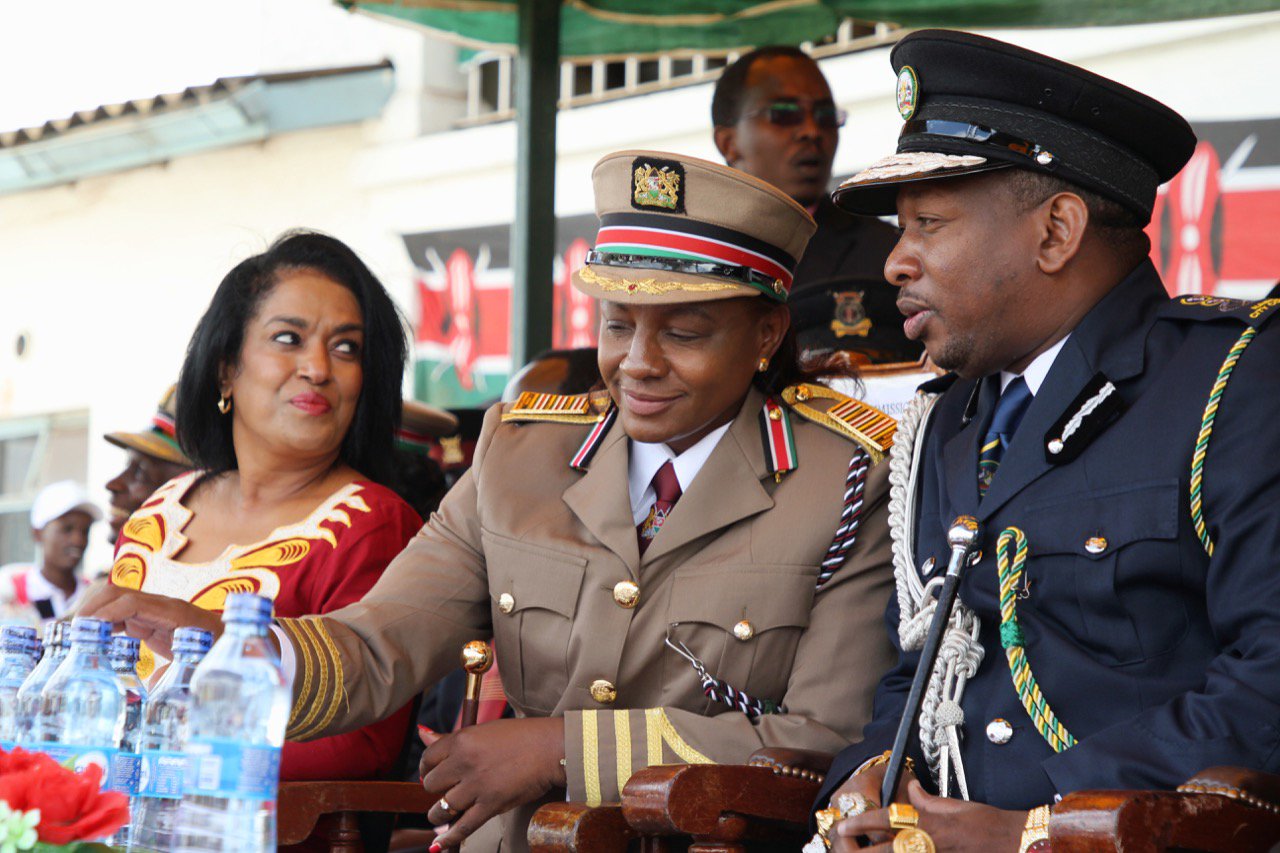 These people were ready to eat the governor. There is no way he would get away this time. Some people think Sonko is stupid. But he is not. The guy knew he had messed and even issued a statement justifying why he did what he did.
But Sonko knew this was not enough. It was going to take something bigger to rectify his mistake. Desperate times call for desperate measures. And Sonko decided to leak one of his numerous recorded phone calls with Esther. And that was a game changer in this battle of wits.
Being a woman, Esther Passaris has just been exposed as a person who uses her beauty to get money from men. This might not be entirely true but Kenyans don't have time to check facts, they have taken to this controversial audio with one mindset, Passaris is a hoe. To be fair, Sonko knew he was recording the call and that is why he talked about being a married man na sitaki madrama.
"For now I don't want you to love me because I have a wife, ile madhambi tushafanya nawe wacha ikue ile ya zamani…"

No wonder Sonko (a faithful man) didn't want Passaris to keep calling him at weird hours. I think the leaked call ni ya 2017 but still LMAO 😂 pic.twitter.com/XAIpBqB03Z

— UNDERRATED NINJA (@iamjoseh_) June 3, 2019
Unfortunately, this is not the first time Esther Passaris has been accused of using her beauty to get favours. In 2016, during an interview on Jeff Koinange Live, Miguna Miguna accused Passaris of thinking she is so beautiful and every man wants to sleep with her.
'Esther you are chasing men all over. Nobody wants you. You think you're beautiful? You are not!' Miguna is heard saying.
Miguna is a man who remembers almost everything that happened 50 years ago and so we believe him when he says Esther Passaris had promised to take a 30 days sex holiday in Seychelles.
'Esther Passaris on the 27th of December 2007, at the Pentagon House, you announced to the gathering that after Raila is inaugurated you would 30 days sex holiday in Seychelles.' Miguna also accused Passaris of looking for billionaire sponsors.
Miguna Miguna is more lethal than Mike Sonko, undisputed king of the bench.

Nairobi had Kidero but now we have a master of phone records. Passaris pole. pic.twitter.com/OjiBghZPs2

— Cyprian, Is Nyakundi (@CisNyakundi) June 3, 2019
In August 2011, Passaris was sued by her husband Pius Ngugi for continuing to demand huge sums of money in upkeep for their two daughters despite agreeing to a truce in previous cases. It is the same Pius, that Passaris tells Sonko had refused to help finance her campaigns in the 2017 elections.
Being a woman politician in a male-dominated field is not easy. Passaris has clashed with the high and mighty in Nairobi Politics, including running for Embakasi MP in 2008 where she lost to Ferdinand Waititu, another ghetto politician. She was awarded with the Order of the Grand Warrior (OGW) by Mwai Kibaki. She has always found a waysh to overcome her troubles during dark moments.
But will she overcome this one?