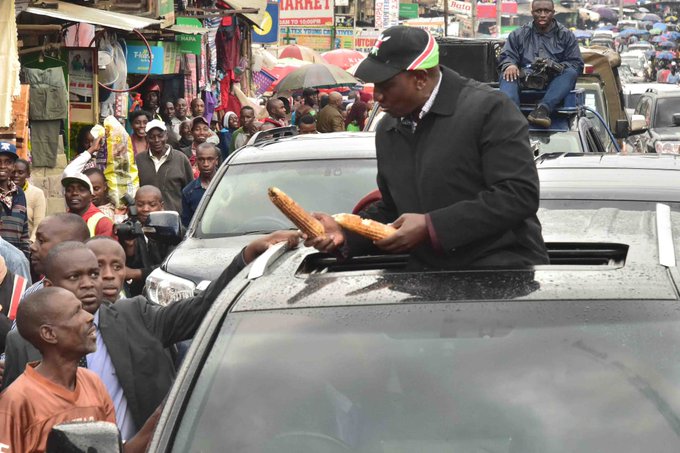 After the 2007 General Elections, William Ruto was seen as an enemy by the people of Central Kenya. Ruto, who was by then an ODM Pentagon member was accused of funding violence against the Kikuyu Community following the disputed Presidential Elections results pitting Former President Mwai Kibaki and now Opposition Chief Raila Odinga.
Ruto would later be charged at the International Criminal Court (ICC) alongside President Uhuru Kenyatta who was also accused of funding the deadly Mungiki Sect to deal with the Kalenjins and Luos.
While at the ICC, a witness claimed that Ruto incited the Kalenjin to kill members of the Kikuyu community in the aftermath of the disputed 2007 General Election.
He told the International Criminal Court (ICC) that Mr Ruto incited the Kalenjin to also evict the Kikuyu from the Rift Valley if his party, ODM, did not win the 2007 elections.
Well, we all know what followed during the ICC trial. Uhuru and Ruto would bury the hatchet and with that, they formed a force that would later enable them win the 2013 General Elections despite being suspects of heinous crimes against humanity.
The duo would then emerge victorious in 2017 after the formation of the now ruling Jubilee Party which saw both Uhuru and Ruto merge their parties of TNA and URP respectively.
Other 9 Parties also helped in the formation of Jubilee.
According to various reports across Political circles, Ruto agreed to support Uhuru for the Presidency on a two-term basis after which he (Uhuru) will also support the man from Sugoi for the Top seat.
Well, this is what we all believed until David Murathe happened. The former Jubilee Vice Chairman sensationally claimed that the Party will not support Ruto come 2022 since there is no such agreement.
Murathe then resigned as Vice Chair and vowed to challenge Ruto's Candidacy in a Court of Law. His sentiments seemed to have been echoed by a number of MPs from the Jubilee Party who formed the now famous Kieleweke Movement to go toe to toe with William Ruto's Tanga Tanga Movement that has already taken the Country by storm.
Members of Kieleweke led by Nominated MP Maina Kamanda have claimed that the Mt. Kenya region owe no political debt to William Ruto and with that, they shall not be pushed to support someone they do not deem fit to take over from President Kenyatta.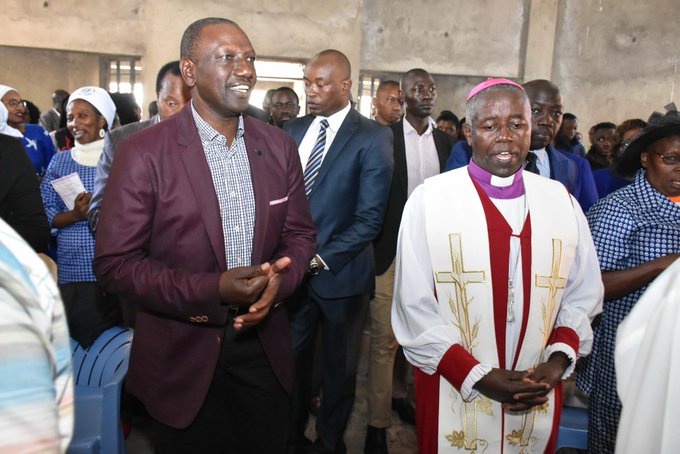 William Ruto on the other hand has been on a hunting spree in the Mt. Kenya Region and seems to be winning souls through his Tanga Tanga crusades.
Just how did William Ruto become a darling to some Kikuyus and some elite members of the Mt. Kenya Community?
William Ruto's Team Tanga Tanga Squad seem to be growing from strength to strength with people like Ferdinand Watitu and Kimani Ichungwa acting like his foot soldiers as he seeks to consolidate his support in Mount Kenya.
The DP has made himself available to the people of Central Kenya. It is estimated that from 2018, the DP has visited the area more than 45 times with Kiambu County being the most visited area by him.
On the other hand, President Kenyatta has made minimal trips to the region despite being a native of the area. Some people even say that if not for funerals, Uhuru might not have visited Central Kenya this year.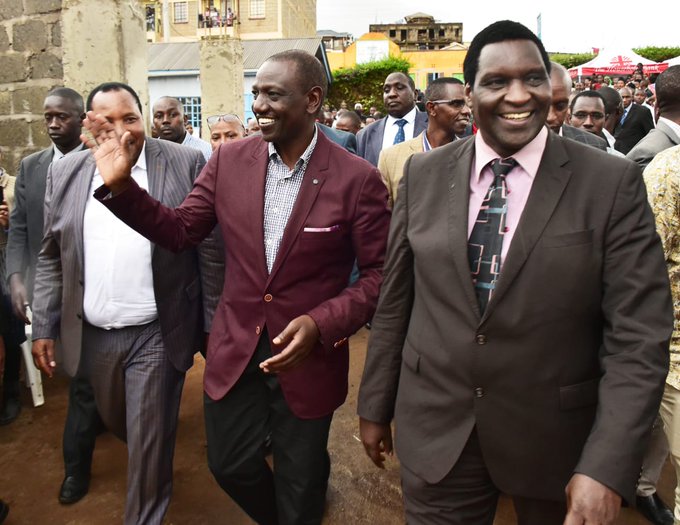 Ruto has taken advantage of the President's absence from his people and is now making himself present to the people of Central Kenya time and again when they need him.
He has launched projects in the region, given handsome donations in churches and harambees and above all won over hearts of many residents.
The numerous projects Ruto has launched in Central Kenya has helped him endear himself to the people.
Apart from being there personally for the people of Central Kenya, the Betrayal aspect of the people from Mt. Kenya also seem to be working in favour of William Ruto.
There have been widespread reports that the people of Central Kenya will betray Ruto. The DP has however remained Loyal to President Kenyatta and has never castigated the head of state despite being pushed to by a number of people like Interior PS Kibicho who are close to the President.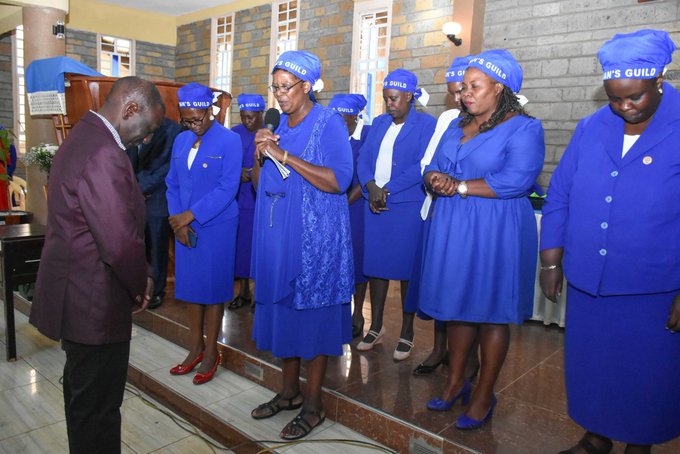 Ruto's silence even when he seems troubled by a number of people close to the President has helped him win over a huge support base in Central Kenya as a number of people believe that he is still Loyal and Trustworthy to the President.
Kikuyus are therefore out to prove to other Kenyans that they can be depended on and as such, they are willing to go all the way with Ruto up to 2022.
The Handshake is also proving to be a great meal for William Ruto. Uhuru's decision to work with Raila Odinga has all but built the Ruto Political Star.
Ruto has not fully boarded the handshake train and is time and again castigating Raila Odinga, a man Uhuru Kenyatta now considers his brother.
A number of people from Central Kenya do not love Raila Odinga and as such, Ruto's strategy of fighting Odinga is all but selling him to the Kikuyu Community.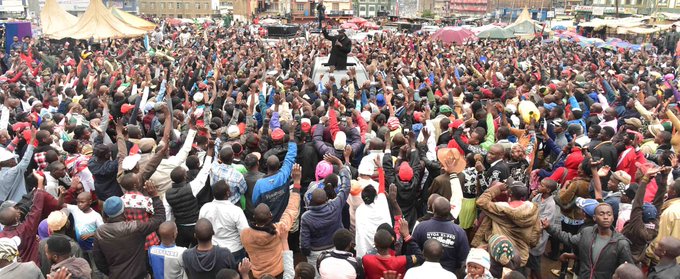 Ruto is known to be a man of great political strategy. He is out to make inroads in Central Kenya and with that, he has realized that he will need the help of Local leaders. He has in his ranks Governors, MPs and MCAs who are willing and ready to take the bullet for him in Central Kenya.
Remember the MCA from Kiambu County who was arrested for having a van that bore the photos of William Ruto in military outfit? Such is a clear indication that some leaders from Central Kenya are willing and ready to do anything just to see Ruto take over from Uhuru come 2022.
There is no public event that Ruto will ever attend without local leaders from Central Kenya. He Keeps winning over leaders and with his current political strides, it will be so difficult for any leader dreaming of the Presidency to beat Ruto in Central Kenya.
Away from winning over leaders, Ruto's hustler narrative has also helped sell him in Central Kenya. There is no doubt that Central Kenya is a land of billionaires but even at that, majority of residents are still poor.
With Ruto presenting himself  as a man who came from nothing to something, all poor people in Central Kenya now want to associate with Dr. William Ruto.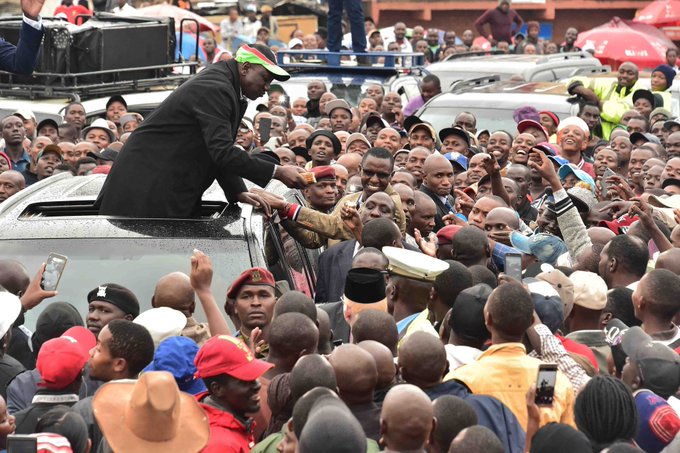 Dynasty Politics has also helped sell the Ruto agenda in Central Kenya. Away from the Moi's , the Kenyatta's and the Odinga's, Ruto is seen by many as a son of nobody who has fought his way to the top. A number of Kenyans including those from Central Kenya are tired of the three dynasties and as such are ready to vote for Ruto come 2022.
Ruto, despite coming from a poor background is a wealthy man. Ruto makes it rain cash everywhere he goes to. He has donated good cash in churches and even managed to get a number of leaders come to his side due to his heavily loaded money bags.
Kenyans love money and with that, Ruto's never drying pockets will go a long way in helping him win over masses not just in Central Kenya but all over the Country.
Do you think that William Ruto will be beatable come 2022? Do You think the Kikuyu Community will stand with the man from Sugoi till the end?