Former President of Kenya Daniel Toroitich Arap Moi is aging gracefully and his ability to recognise the faces of his visitors by faces or their voices is now falling to zero.
According to reports, the former president is now senile, a condition that is related to old age. Moi who took over from the founding President Jomo Kenyatta in 1978 is now mostly being moved around on a wheelchair by special attendants.
It's said that Moi is majorly relying on his son Gideon Moi who introduces the visitors since the voice of his son is the only familiar voice he's currently able to tell.
Like for example when the South Sudan President Silva Kir recently visited it was Gideon who alerted his father that the neigbhouring head of state had visited before Moi weakly responded ''welcome my friend Kir''.
The same case applied when Ugandan President Yoweri Museveni visited. Just like when opposition Chief Raila Odinga visited the ailing Moi responded ''karibu bwana Raila'' after Gideon had done is part of the introduction.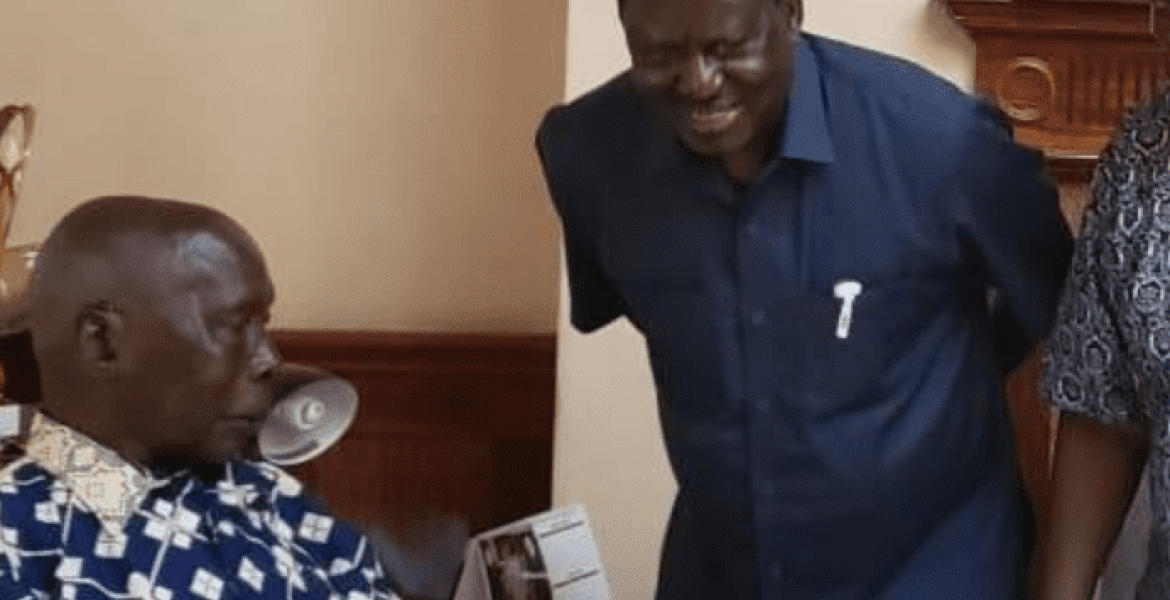 However, Gideon is said to be taking advantage of his father's worrying health to settle political scores and at the same time tighten his political networks both locally and internationally.
Notably, Gideon has severally blocked Deputy President William Ruto from accessing Moi, perceived to be his political mentor. ANC leader Musalia Mudavadi had also been blocked from having a direct chat with Moi despite the family supporting him politically in the past.
Insiders say Moi is dressed in diapers. Although with the Bible always, he finds it difficult to read and at times depends on family members to read for him.
Kenyans recently blasted Gideon Moi for treating his father as a small god. It is said that it is Gideon who decides who will see Moi and who will not see him especially his political enemies like the Deputy President William Ruto and his allies.
Gideon Moi is behaving as if his father (Arap Moi) is the moon, sun or a star from another planet. He controls and strictly regulates who sees, greets and breathes same air as his father. I hope when his father dies, he will bury his body in soil collected from Mars or Jupiter!!

— Bishop of Hope (@NdegeSerikal) April 26, 2019
Gideon Moi behaving as if former Kenya dictator Daniel Arap Moi will be the chairman of IEBC come 2022. Can someone advice this guy Daniel Moi or KANU can't determine anything in Kenya today's politics. Am even doubting whether he will be connecting anything by 2022.

— Perato N_Senior (@PeratoN_Senior) April 26, 2019
As a result of his failing health medics are on standby.