A notorious Kenyan activist has come under the spotlight after he manhandled a gang of two thieves who attempted to steal his backpack containing valuables.
Boniface Mwangi proceded to have the two arrested and detained at Central Police station where they were charged as repeat offenders.
The two identified as Christopher Maina and Mary Wangechi were filmed on a popular city restaurant sitting idly on one of the tables while angling for carelessly placed bags by patrons.
Wangechi can be seen dragging a backpack to her side where she sits from across Maina who is having a chit-chat with her.
Before long, activist Boniface Mwangi is seen emerging from the side and punching  Wangechi and grabbing back his bag.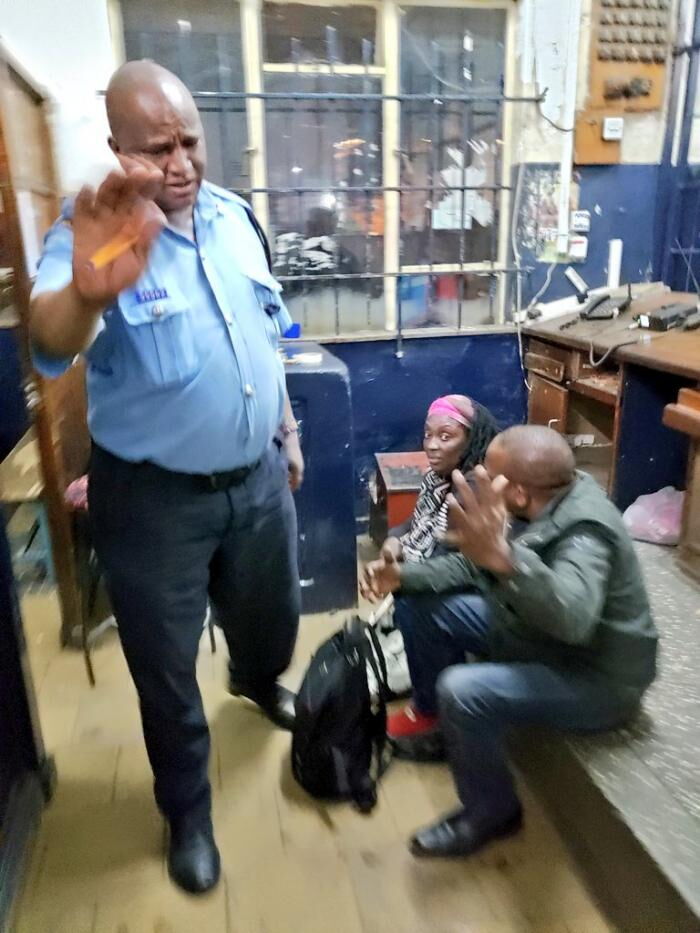 The activist then proceeds to Maina is seen to have been protesting the move and punching him too on the nose.
It is at this point in time that a man in a white shirt can be seen restraining Mwangi who is agitated by the attempt to steal from him.
After booking the duo, a section of Social media users applauded Mwangi, saying they had lost their valuables in a similar fashion.
In the incident, Mwangi also appealed to restaurant owners to install quality CCTV cameras in their establishments to aid in faster identification of criminals.