The Principal Prosecution Counsel, Duncan Ondimu of the Office of the Directorate of Criminal Investigations is shinning in the recent Nairobi Legal Awards.
Law Society of Kenya Nairobi Branch has recognised Ondimu for espousing excellence in legal practise awarding him public sector lawyer of the year 2018-2019.
Filled with gratitude Ondimu dedicated the award to all the Prosecutors at ODPP. He revealed the award gave him more motivation to continue serving the public with dedication.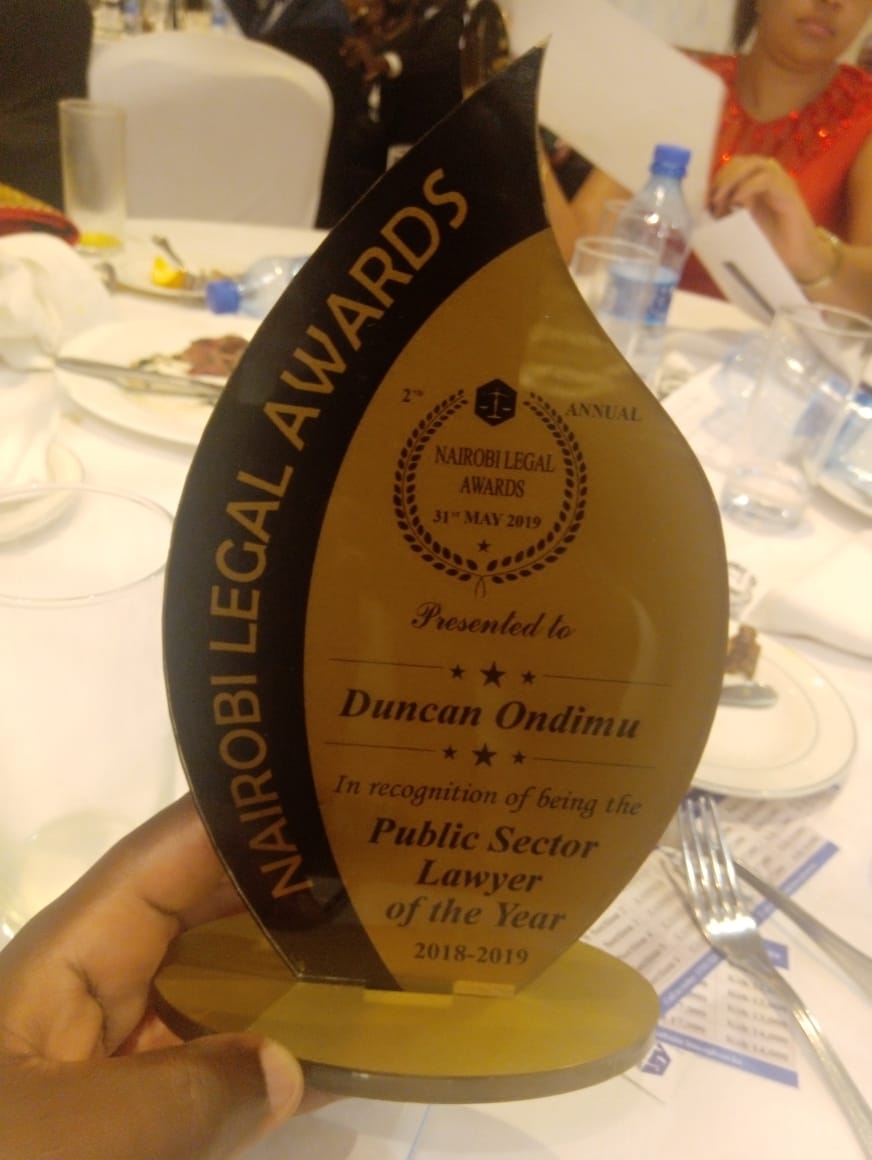 Family was not left behind in honouring the man of the day, "Congratulations bro for a job well done and your dedication to public service. Keep it up! tweeted Jackie Ondimu"
Activist Boniface Mwangi as well mentioned in his congratulatory remarks that indeed Ondimu truly deserves the award.
Congratulations @matundura78. Keep on representing Kenyans, prosecuting criminals and l hope you nail the big ones. You truly deserve the award! @ODPP_KE https://t.co/f72tHGR4lf

— Boniface Mwangi (@bonifacemwangi) June 1, 2019
Many thought it was a well deserved recognition so lots of congratulatory messages flowed in;
"Congratulations Wakili. It's a deserved achievement".-Abdulfatah Muhamad
"Well deserved !-Amina Ahmed".-
"Congratulations.You deserve more".- Sidhe Robert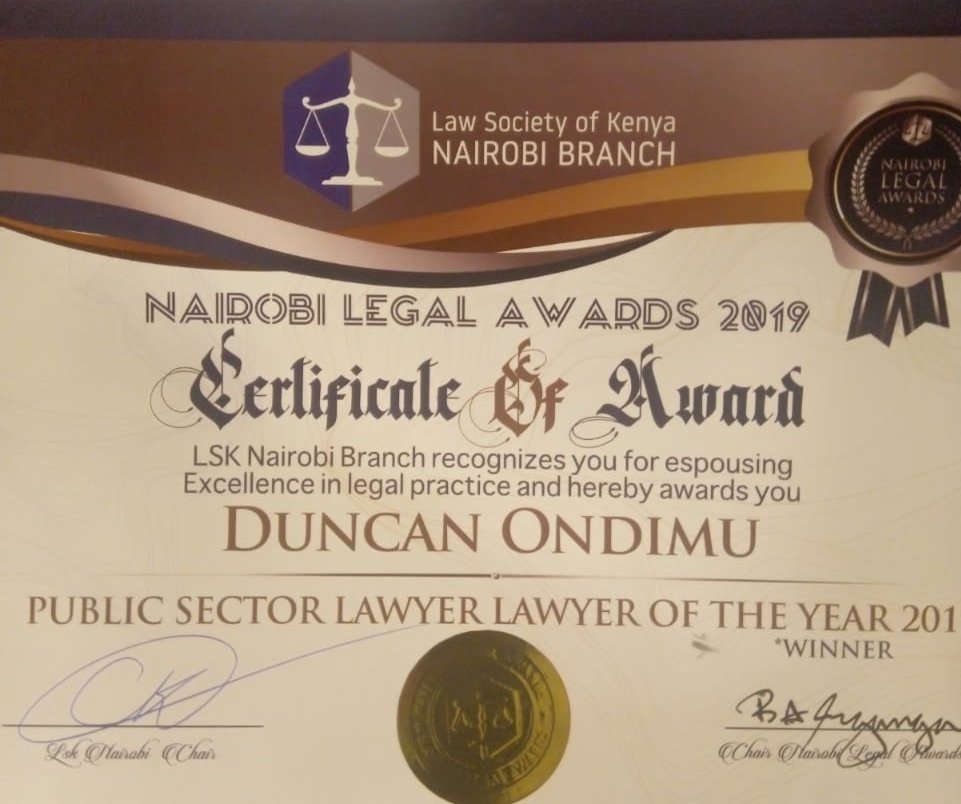 "Congratulations Counsel".-Mawadri.
Congratulations elder.-Gedi.
"Congratulations senior".-Rein
"Congratulations are in order".-Mwanake.