The apparent frontrunner for the Kenya Revenue Authority (KRA) top job, James Githii Mburu has suffered a major blow as renowned activist Okiya Omtatah moved to court on Wednesday to challenge his shortlisting.
Omtatah now wants the court to issue a conservatory order suspending the shortlisting of Mburu as a candidate for appointment as the Commissioner General of KRA  pending the hearing and determination of the application.
Mburu, who is KRA's Commissioner of Intelligence and Strategic Operations and is said to have led investigations that saw several KRA officials arrested for aiding tax evasion, is among front runners to succeed outgoing boss John Njiraini.
According to the notice published Tuesday in local dailies by KRA, Julius Waita Mwatu, Richard Boro Ndung'u, Andrew Kazora Okello, James Githii Mburu and Duncan Otieno Onduru are the front-runners for the commissioner-general post.
Just to let you know
Your guess is good as mine the rest is a formality to blind you
Tribal Kenya pic.twitter.com/Pvf8tUFs2w

— Mandela Onchwati (@mandelaonchwati) May 28, 2019
In the court documents, Omtatah warns that unless the application is urgently heard and determined, the people of Kenya will suffer great loss and damage in the very likely event that the violations of rights and fundamental freedoms enshrined in the Constitution are not stopped.
"The court to issue a temporary order of prohibition, prohibiting KRA whether by themselves, or any of their employees or agents or any person claiming to act under their authority from proceeding to give effect, in any way whatsoever, to the decision to shortlist Mburu as a candidate for appointment as KRA Commissioner General," said Omtatah.
Omtatah has also sued Njiraini, KRA Board of Directors while Mburu and KRA have been listed as interested parties.
On Twitter, Kenyans have already speculated that Mburu will be appointed for the positions with the other four seen as mere 'flower girls.'
That Guy called MBURU is the main guy there , just wait and see , others just blinding the public ,

— Daniel (@danielmanthi00) May 28, 2019
The KRA job belongs to that Mburu fella, he was brought from military intelligence to take over KRA. He has been seating in an empty office reading newspapers and just waiting his turn https://t.co/DPRKMX1MyK

— Abu Farhan (@M4bdi) May 28, 2019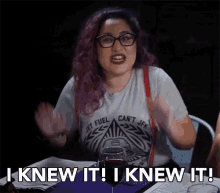 Heh… I see you guys are totally on top of this

"James Githii Mburu, the Commissioner for Intelligence and Strategic Operations, widely viewed as a potential appointee to the top job in KRA, led the four-month investigations. "@mandelaonchwati https://t.co/03MBWIp3rK

— Sura Mbaya (@surambaya) May 28, 2019
Am sure all the qualified people wamechujwa tiyari to pave way. This is just a formality. 👆

— MAULIDI BARASA (@maulbars) May 29, 2019
After failing a job interview, my mum used to tell me "Your role is only to escort others…when will you ever be escorted?" 😅😅😅

— Toby (@Toby_Pat) May 28, 2019