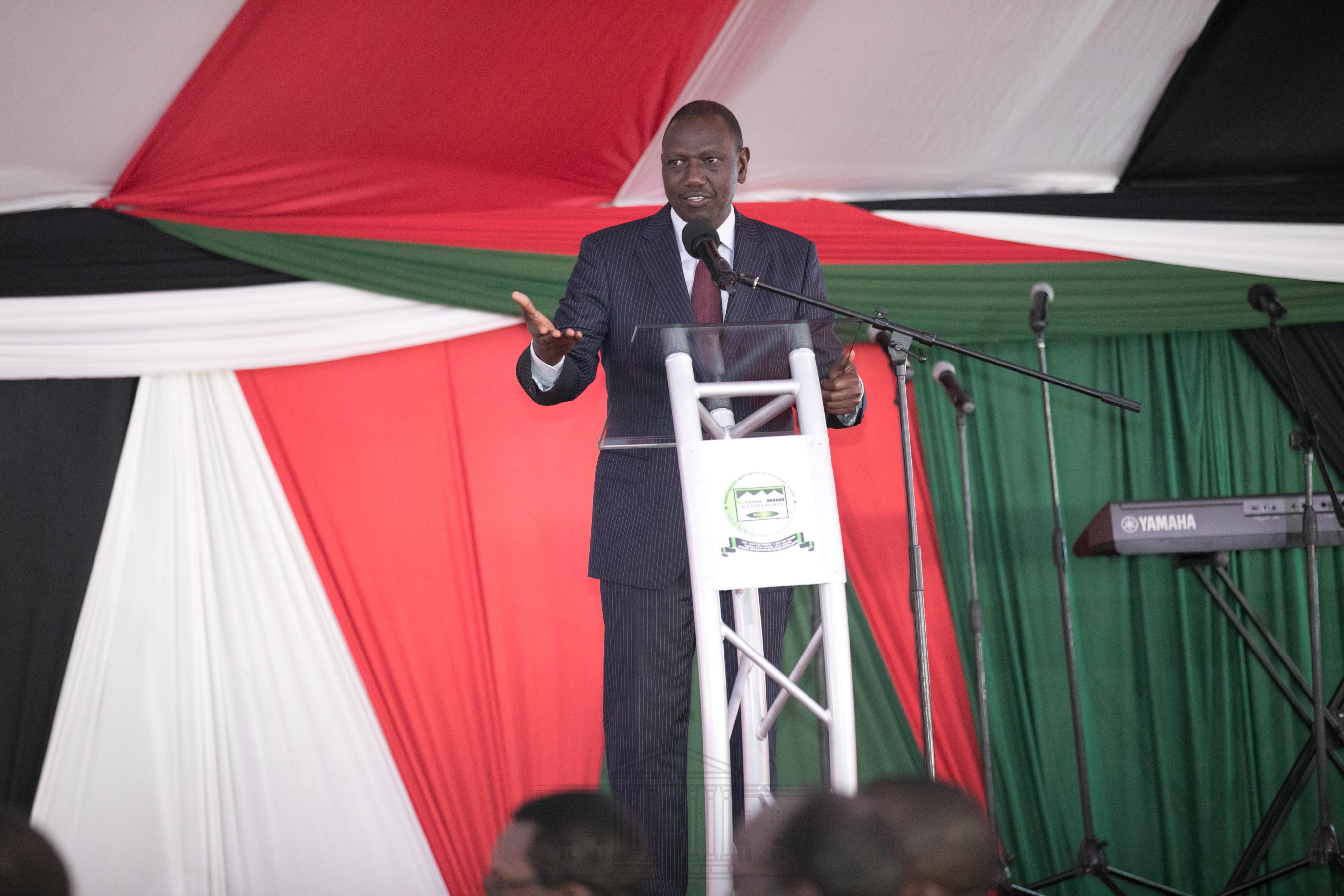 The whole country came to a standstill when Deputy President William Ruto said 'I have a confession to make.' Ruto was speaking at the National Breakfast Prayer Day which came at a time when Kenyans want the government to address the huge public debt and runaway corruption.
Before the prayer meeting started, US ambassador Kyle McCarter had asked the leaders attending the event to ask for forgiveness for the sin of thievery.
Kenyan leaders are praying and asking for forgiveness for the sin of thievery at the 17th annual National Prayer Breakfast. What a good start to take the nation on the path of prosperity the wananchi deserve. We must all do our part. #stopthesethieves pic.twitter.com/OgLKen8LYl

— Ambassador Kyle McCarter (@USAmbKenya) May 30, 2019
So when Ruto said he has a confession, everyone expected it to have something to do with the runaway corruption. In August last year, a study by IPSOS Synovate said Ruto is the most corrupt Kenyan in the history of humankind.
Most Kenyans view the DP as the face of corruption. And some people thought he was about to confess about his appetite for Public Money.
https://twitter.com/Hephzi56086392/status/1134032232438489088
But instead, Ruto revealed how he wore his first shoes in 1981. The shoes were worth 60 shillings.
'In 1980 when I was in standard 7 preparing for CPE, I went to do exams barefoot. It was nature. My first shoe was bought in 1981 for KSh60.' This was the DP's biggest confession. Now we know that 60 shillings was a lot of money in the 80s and this was an expensive pair of shoes. The other question we should be asking ourselves is how Ruto made a lot of money to become a billionaire in less than 30 years.
Ruto said that this is the reason why he generously donates to the church.
"When you see some of us go to church &pray, lift up our hands, sometimes shed tears, make this or that contribution, it is because we cannot forget where God has brought us from. I beg you to understand."
Of course, there has been a lot of conversation about the church being used to sanitize dirty money. Ruto is one of the politicians who have been criticized for being generous with stolen money to the church.
The DP asked Kenyans not to bear false testimony especially in the fight against corruption.
"Do not steal." – DP Ruto #NationalPrayerBreakfast #PrayerBreakfast2019 pic.twitter.com/dVXBkZWyad

— Nairobi News (@Nairobi_News) May 30, 2019