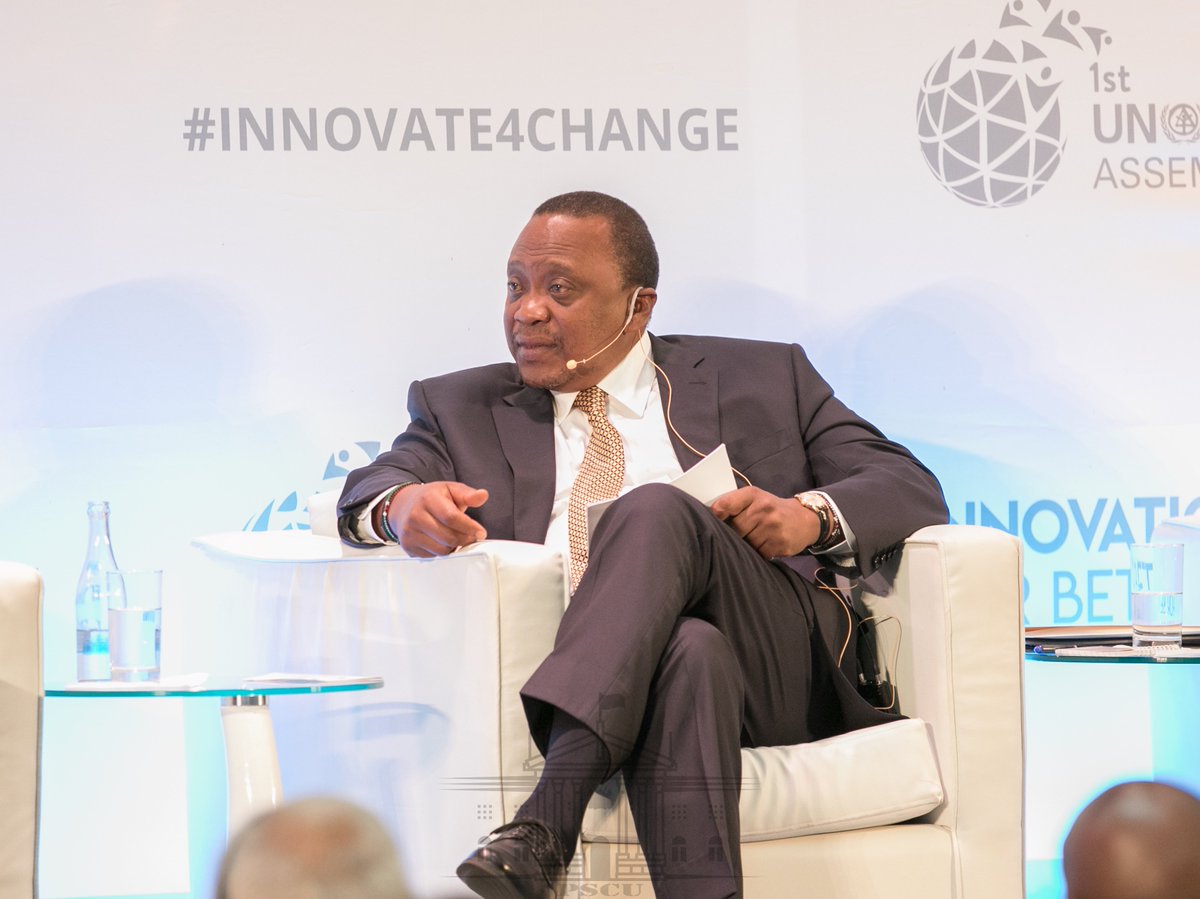 Cheers Its throwback Thursday. Now, do you remember NASA last rally at Uhuru park and the six things Raila talked about before the mammoth crowd that had turned up to support him?
I bet you don't since the March 9 handshake neutralized everything that he had committed to do for his supporters. Today, Raila is Uhuru's right man in steering the country to a better Kenya, but the question that lingers in the minds of Kenyans is, Did Raila really mean what he said or was he after power.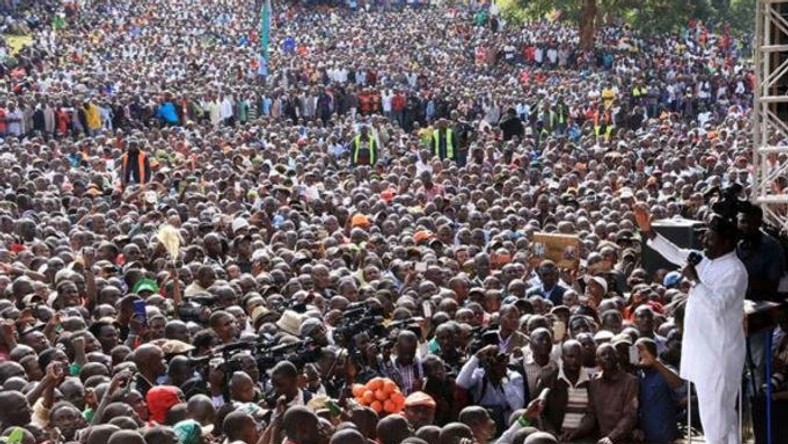 Days before what would turn out to be a political game changer, NASA presidential flag bearer Raila Odinga told his supporters to prepare for a 'Tsunami' as he was ready to face off with President Uhuru Kenyatta and his Deputy William Ruto.
The event witnessed one of the biggest crowds ever to grace a political rally in the country's post-independence history, ready to listen to what the party chairman had to say.
When the main man of the occasion came to the podium to speak, the air was filled with "Uhuru Must Go' chants. Here is a list of what he said :
1. Prepare for change
Speaking to the crowd with some hanging on trees eager to listen to what was being said, Raila told Kenyans to prepare for change and the youth have led a revolution and it would take effect on August 8 election.
2. Lucrative deals
The former Prime Minister said Kenya had lost lucrative deals such as the Sh350 billion construction of the Kenya-Uganda pipeline project that could have created 45,000 jobs to Kenyans after Uganda opted to use Tanzania route due to corruption in the country.
3. Progress
The Opposition leader stated that Kenya cannot progress under the leadership of Uhuru and Ruto if they retained power as they had presided over the theft of over Sh350 billion under their regime during the five years they were in power.
Days later the opposition would be defeated and ran to court where the election was declared null and void and Kenyans had to go back to the ballot box. what followed later was the sabotage of the elections and the opposition staging a swearing ceremony at Uhuru park only for Miguna Miguna to be deported for swearing Raila in as the people's president.
Addressing thousands of enthusiastic supporters at Uhuru Park, Raila led the crowd in a chorus calling hoping for the worst but expecting the best.
Today, Raila and president Uhuru have partnered to steer the country towards a better future although the situation with Uhuru's deputy remains compromised. The two camps have renewed their war with name calling and allegations that have threatened to tear the ruling Jubilee administration apart.
To escalate the war further, the opposition leader says that the country must face a major referendum change although the DP insists on creating a position for the opposition to be a watchdog for the government.