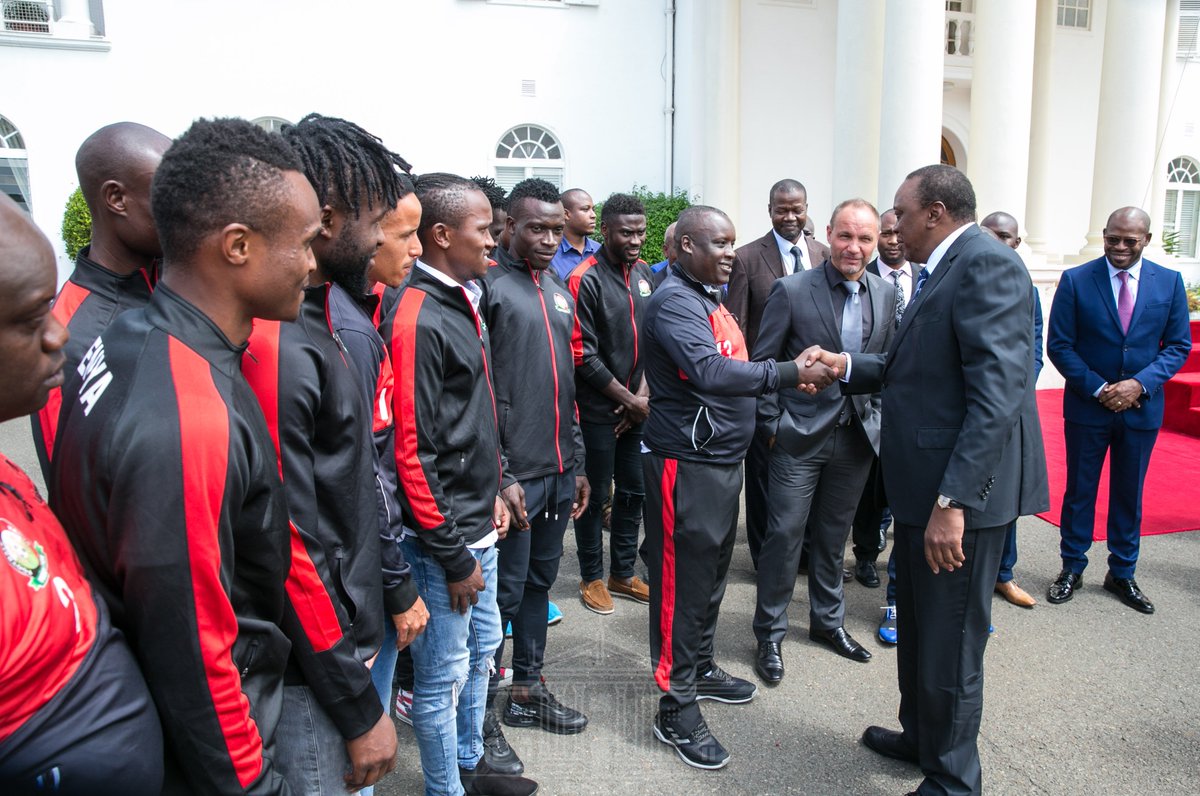 African Cup of Nation (AFCON) is just a few days away! Wow, this glorious moment for African nations is coming.
While many nations wait for the time to come, Kenya has taken it to another level and preparations are underway to ensure that Harambee Stars lift the elite trophy for the first time.
And the most important thing is that players need to be given both moral and financial support, this is what Nick Mwendwa and President Kenyatta are doing.
The squad has already been who are going to travel to Paris for training ready for the tournament has been named by the head coach Sebastian Migne.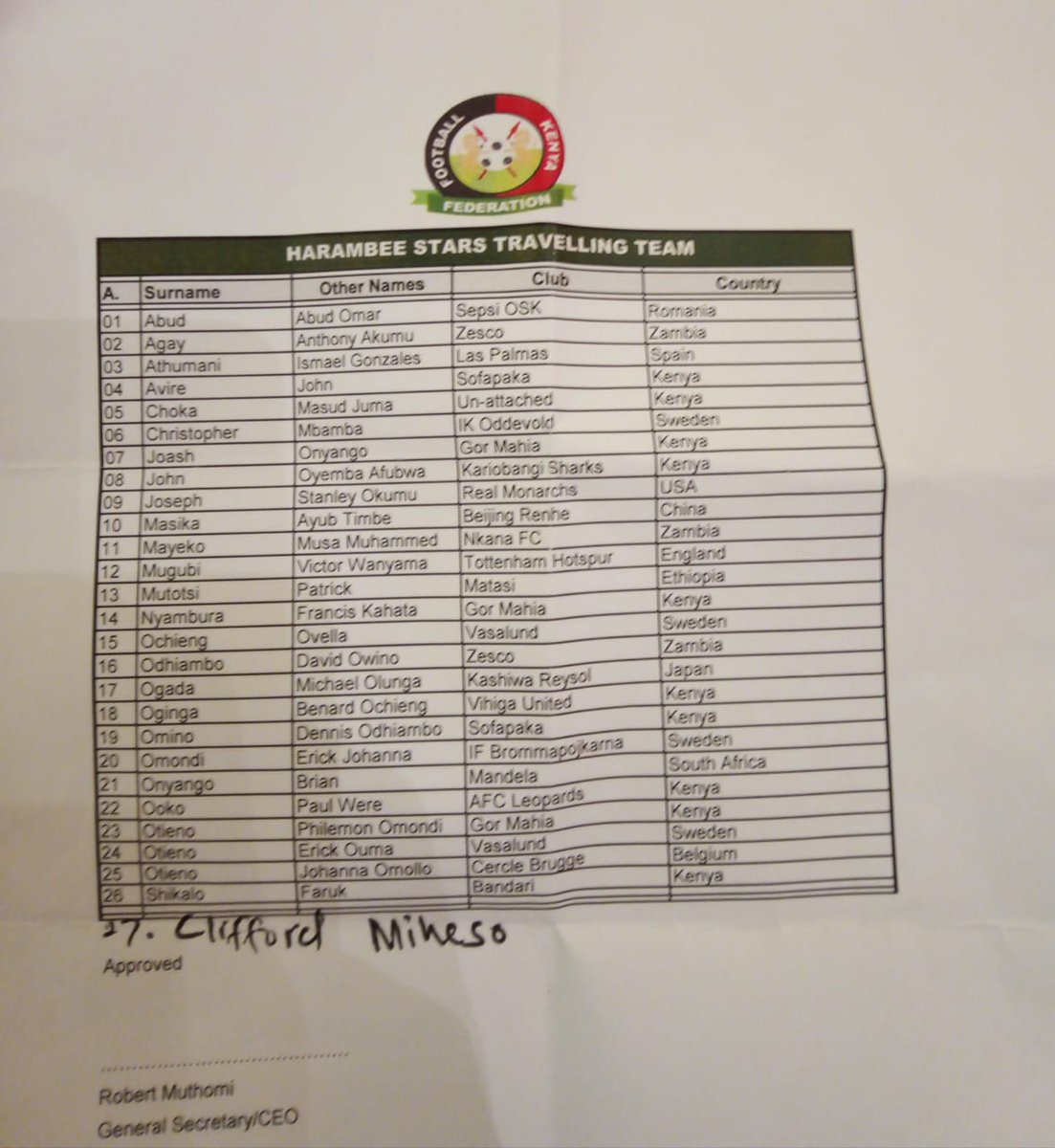 The Football Kenya Federation president Nick Mwendwa has stated that everything is ready for the team.
"We have accorderd @harambee__stars the best preparations we could, and we are confident that they will deliver positive results," FKF President Nick Mwendwa https://t.co/szaYEJlxqo pic.twitter.com/AgjXk3KEyB

— Football Kenya Federation (@Football_Kenya) May 30, 2019
But as it is usual, for the purpose of morale and unity among players, the president of the Republic of Kenya had to assure players of his support ahead of the tournament.
That's the same thing that President Uhuru Kenyatta has done. The president called the players at State House to hand the Kenyan flag to the players.
President Uhuru Kenyatta handing over Kenya Flag to Harambee Stars players and the technical team at State House Nairobi, Kenya. They will represent Kenya in the Africa Cup in Egypt. #KENYANewsMEDIA #AFCON2019 https://t.co/Osqmjli8md pic.twitter.com/XiaW2rXF4S

— KENYA News MEDIA (@KENYANewsMEDIA) May 30, 2019
While addressing the players, the president encouraged the players to play at their level best and represent Kenya well in Egypt.
However, he assured them his full support financially since President Uhuru acknowledges that the return to the tournament is a big milestone to the nation as a whole.
President Uhuru Kenyatta has encouraged Harambee Stars players to be at their best and represent the country well while in Egypt for the #AFCON2019 tournament. The President flagged off the team at State House, Nairobi ahead of the continental championship @AMB_A_Mohammed pic.twitter.com/USS3XJRawx

— State House Kenya (@StateHouseKenya) May 30, 2019
President Kenyatta assured Harambee Stars of continued support saying Kenya's comeback to the continental tournament marks an important milestone for the country. He said the Sport Fund is the first step in ensuring that all national teams are properly funded and supported. pic.twitter.com/4HrHbOEPkI

— State House Kenya (@StateHouseKenya) May 30, 2019
Harambee Stars will be gracing the AFCON tournament for the first time after 15 years and much more is expected from the stars.