If there is one man that is confident of his prowess, position, and dominance in Chelsea, then it is defender David Luiz.
In fact, the controversial defender has come out to valiantly state that Chelsea have already found a replacement for Eden Hazard.
This comes as Hazard bid a glorious farewell to Chelsea on Wednesday night by netting a brace as Maurizio Sarri's side roared past Arsenal to seal Europa League success in Azerbaijan.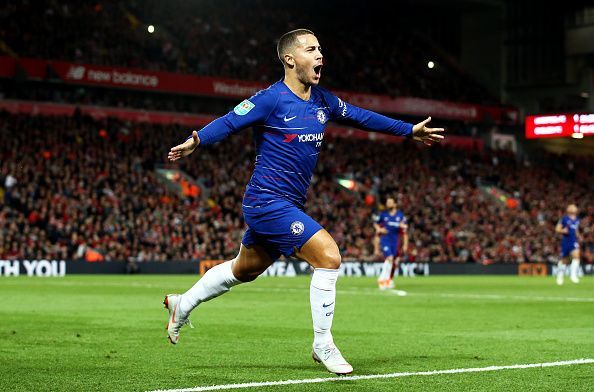 And Brazilian defender Luiz hailed the playmaker ahead of his expected summer switch to the Spanish giants.
And according to Luiz, Chelsea are looking to bring Lionel Messi or Christiano Ronaldo to Chelsea as a replacement.
According to Luiz, Hazard was a fantastic player that will surely be missed with his departure.
"We started playing together a long time ago, when we were both so young, and now he's a player everyone in the world knows."
That being said, Luiz reckons that if Chelsea won't be able to bring Messi or Ronaldo to Stamford Bridge, then another suitable contender will be Hudson-Odoi. Indeed, the young talent is poised to be a future star.
"Callum is our player from the academy, a boy with talent who has an opportunity to be a legend one day. He's known this club since he was young, and he has the talent one day to be like Eden.
"So it's a new history for Callum, a new story. It didn't start so well for him because of the injury, but it is time for him to improve in other sides [of his game]."