As the time draws nearer, agitation, mixed reactions, and state of confusion have engulfed the most awaited contest between Chelsea and Arsenal at Baku.
This year's Europa League final is going to be a bit different as only English teams are going to feature, a thing which can be closely changed to London derby.
Another intriguing difference that makes this contest unique is the central place set for Final, Baku Olympic Stadium, Azerbaijan- a place that has been marred by the political dispute.
The dispute between Armenia and Azerbaijan over the Nagorno-Karabakh region has been there for quite a good time now. And there are fears that the political dispute may extend to the world of football.
For that reason alone, Arsenal have withdrawn their sensational star Henrikh Mkhitaryan since he is an Armenian. The former Manchester United midfielder felt his safety was at risk and will be watching from afar as his teammates bid for glory against Chelsea on Wednesday evening.
As it has been confirmed, football fans have started their journey to Baku for the hottest match of the season.
On the way to Baku !!! Let's do this 🏆 #RoadToBaku #arsenal #EuropaLeagueFinal #EuropaLeague #baku pic.twitter.com/RFxXuUWFt7

— kk (@karimkhalil1) May 29, 2019
A blue plane – that's a sign , right ? #baku pic.twitter.com/cmfTD6IZKw

— Andy Saunders (@mrasaunders) May 28, 2019
However, it has not been easy for Arsenal fans as according to reports, Mkhitaryan fans are feeling the long arm of the law in Baku ahead of the Europa League final. They have been stopped by the police. He then allowed them on the way, with the fans looking bemused by the incident.
Mkhitaryan fans are feeling the long arm of the law in Baku ahead of the Europa League final…. 😁.#Mkhitaryan #Arsenal #EuropaLeague #Baku #Chelsea #aubameyang pic.twitter.com/a1CIuXOo9L

— sntv (@sntvstory) May 28, 2019
Aside from that!
This competition is going to be a matter of life and death for both clubs as they will be looking forward to regaining back their face after an awful performance in the Premier League.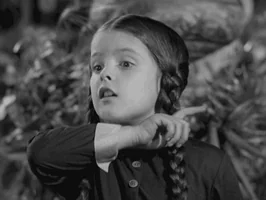 Chelsea luckily managed to finish third in the table just after their competitors; Tottenham, Arsenal and Manchester United messed around in their last matches.
But Zarri's boys gave a shoddy performance and this has led to them failing to clinch any trophy this season except for the Europa finals that they are set to play on Wednesday against Arsenal.
Chelsea will be looking forward to winning their first trophy of the season. Also, this will be the best chance for coach Sarri to please Chelsea owner Roman Abramovich.
It was earlier reported that Abramovich has been on the search for another manager to lead Chelsea next season after a disappointing result from Zarri. Should Chelsea win, Zarri will have something to brag about.
Arsenal, on the other side, have equally not performed well this season. Their poor show in the last three Premier League matches made them blow away their fine opportunity of finishing in the top-four position.
For that reason, their Europa final match with Chelsea will be their last chance to bring themselves back to the Champions League next season. This will also be their first trophy of the season should they win it.
In their last two matches, both teams have won once, meaning it will be a hotly contested match.
Which team do you think will win this competition? Leave your comments below.