Kenyans on Twitter have reacted to Kikuyu Member of Parliament Kimani Ichung'wa after he denied live on television that he does not belong to the Tanga Tanga Movement.
While appearing in a tv interview MP Ichungw'a denied that he was in Tanga Tanga claiming that his party was Jubilee. Ichungw'a happens to be one of the members of Parliament belonging to Jubilee who are in support of Deputy President William Ruto's 2022 presidential bid.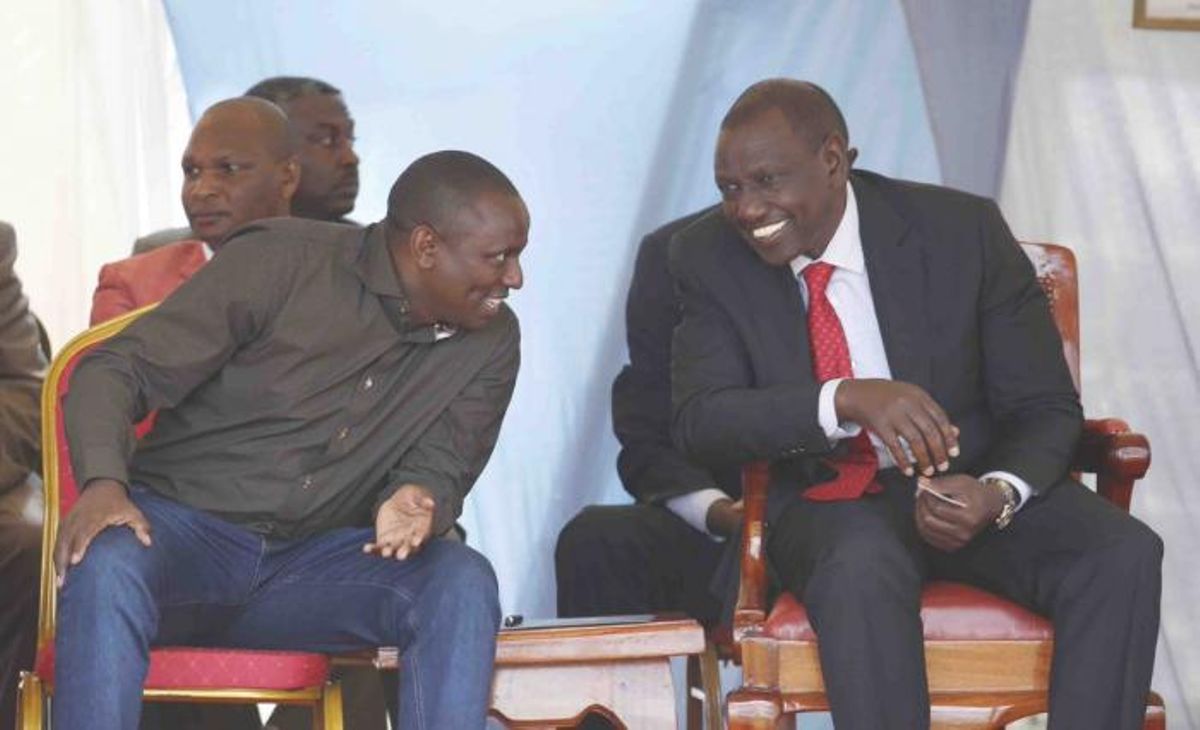 KOT has now come out attacking him for denying his leader live on TV even after been seeing with him on several occasions.
The tanga tanga movement has been attacking the AU envoy Raila Odinga and President Kenyatta's March 9th handshake claiming that Raila has vested interest in the handshake.
In addition, they accused him of breaking President Kenyatta and DP Ruto strong relationship.
Here are some reactions from online users after he denied Ruto
Kimani Ichungwa now distances himself from Tangatanga 😁😁😁😁people find it difficult to embrace Uliam🤦🏾‍♂️Tangatanga tumor click

— Amakanji Thomas (@AmakanjiThomas) May 28, 2019
This machungwa guy should be plucked and eaten once and for all #NewsNight

— BARRACK FERGUSON (@BarrackFerguson) May 28, 2019
Na hawa watu wa Ruto wamekauka mdomo…Kimani ichungwa was like the owner of the show,,pereperepere!!!

— Musa Manza Kasaya (@musa_manza) May 29, 2019
TANGATANGA isn't registered political panty! Don't ask silly questions to fix legislators with office of political part registrar

— vweso siri (@vwesosiri) May 28, 2019
Next time Hussein don't bring Kimani to discuss matter of national importance, this people are after their stomach ,I Wonder if kikuyu constituency don't have gentlemen to wrestle out kimani2022

— Samson Lemaiyana (@OlemaiyanaL) May 28, 2019