Nairobi County has launched a Smart Crossing technology to be used at zebra crossing spots, a prototype that alerts drivers when pedestrians when to cross the road and lets them know when it is safe to walk.
The pilot project that will soon be spread to the high traffic volume streets and avenues across the city centre is aimed at cutting some of the traffic incidents per day that happen at road crossings.
The Smart Crossing can see what is happening around it using computer vision and works by a pedestrian pressing a button then waiting for a signal from the traffic light which will bleep when it is all clear to cross the road.
Nairobi County Roads, Public Works and Transport Executive Hitan Majevdia explained that the new digital zebra crossing technology is aimed at improving the safety of pedestrians, especially children and disabled people.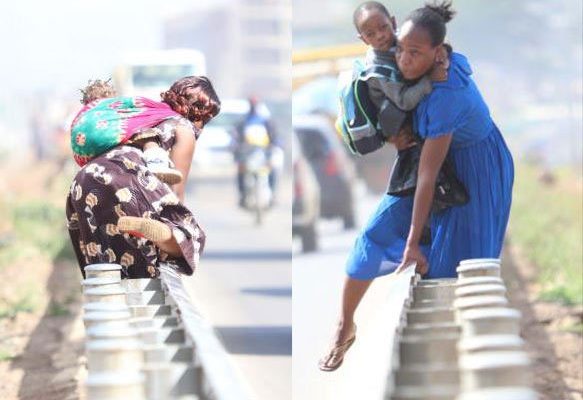 A green light is a go-ahead for pedestrians while the red light is a signal for motorists to stop until the pedestrians cross to the other side and pedestrians will have 16 seconds to cross the road.
Once you press you just need to wait. You will see the blip has gone off showing a red signal. When the blip goes on, you can now cross as the green signal will be showing prompting motor vehicles to stop. The blip tells you to cross. You do not have to read or see the traffic light signal, the blip will tell you
If the road is not clear, the box tells the pedestrian to wait and instructs them to proceed when both lanes of the road are clear.
Should motorists and cyclists cross the road while the traffic light is red, then they will be arrested and charged.
Data relayed by NTSA indicated that a total 1,192 people have died on the roads as of May 9, 2019. Notably, pedestrians are still the most vulnerable with 453 having lost their lives.