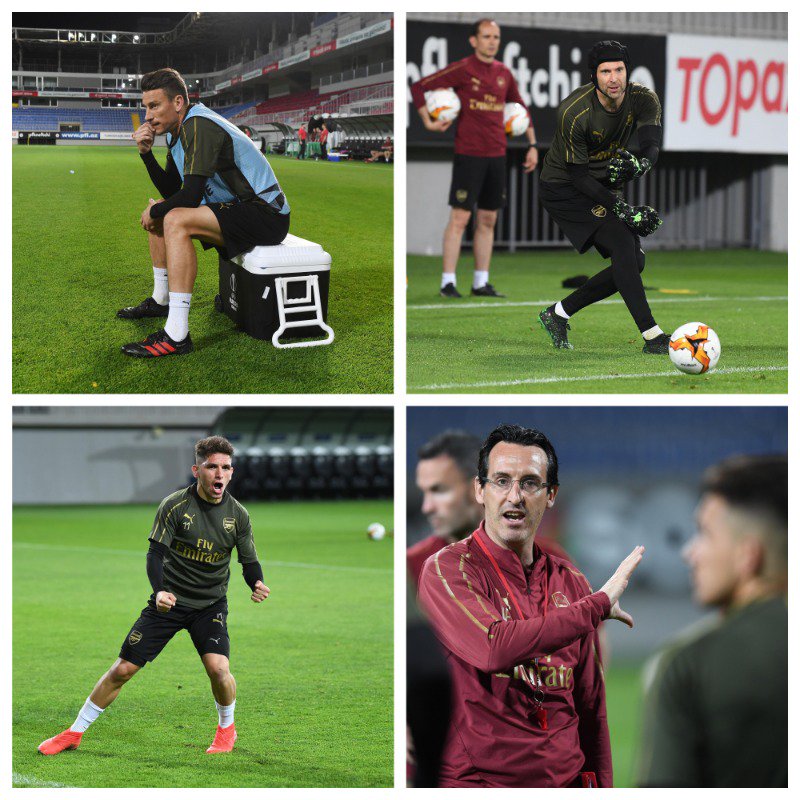 Arsenal have taken a 24-man squad to the Europa League final with manager Unai Emery still reeling from the loss of midfielder Henrikh Mkhitaryan, who has been ruled out over fears for his safety.
Mkhitaryan's forced absence has dominated the build-up to the showdown with London rivals.
Emery insisted he respected Mkhitaryan's decision but conceded his side will miss the "quality and capacity" of the Armenia captain.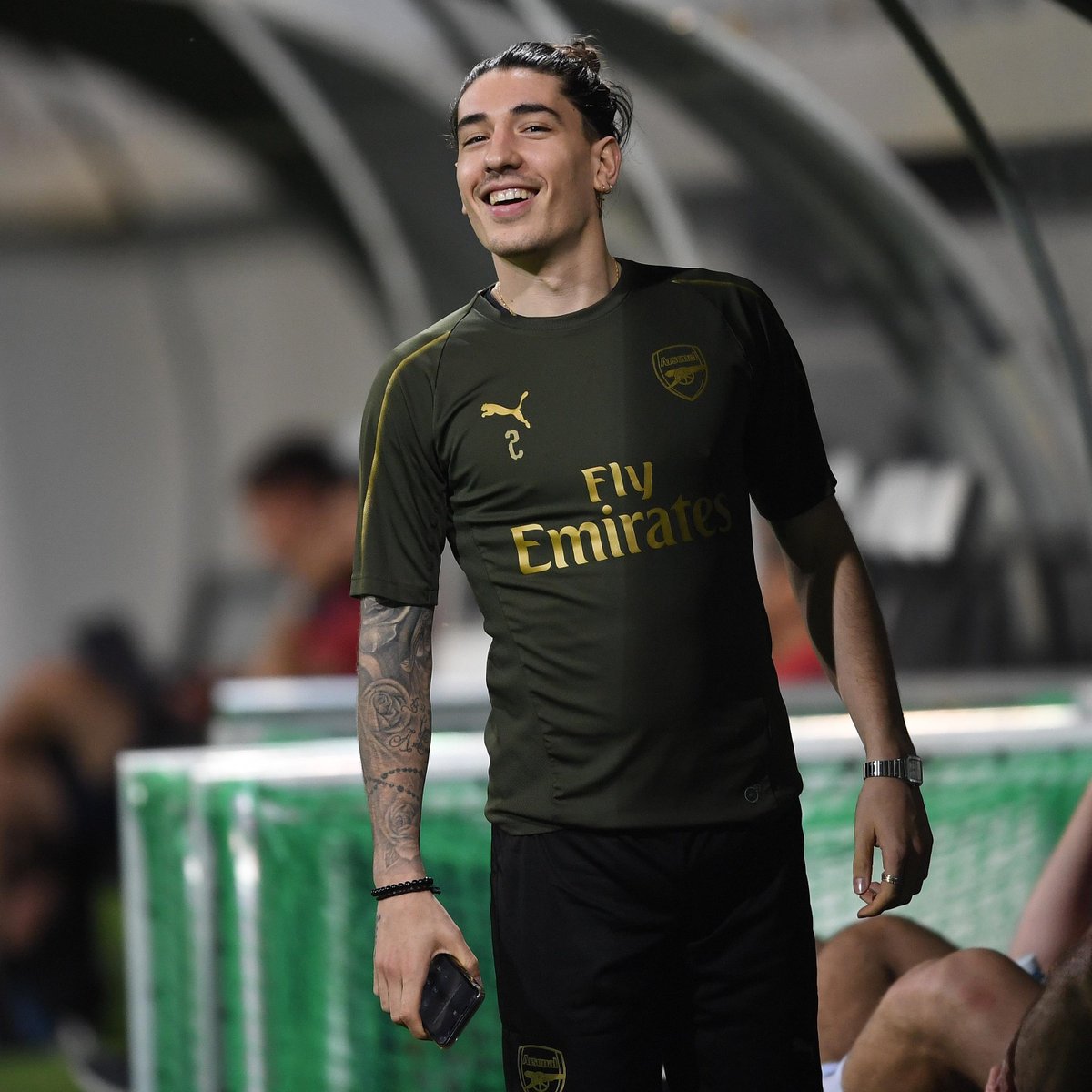 Aaron Ramsey has played his last match for Arsenal, with a hamstring injury continuing to keep the Juventus-bound midfielder out.
On-loan Barcelona midfielder Denis Suarez has a groin problem, and Hector Bellerín and Rob Holding both have knee injuries.
Arsenal arrived in Baku 48 hours before opponents Chelsea, giving the likes of Mesut Ozil the chance to take part in a training session in front of the cameras.
Strikers Pierre Emerick-Aubameyang and Alexandre Lacazette, who have scored Arsenal's last eight UEFA Europa League goals, will be key to their hopes of ending Chelsea's record-breaking 17-match unbeaten run in the competition.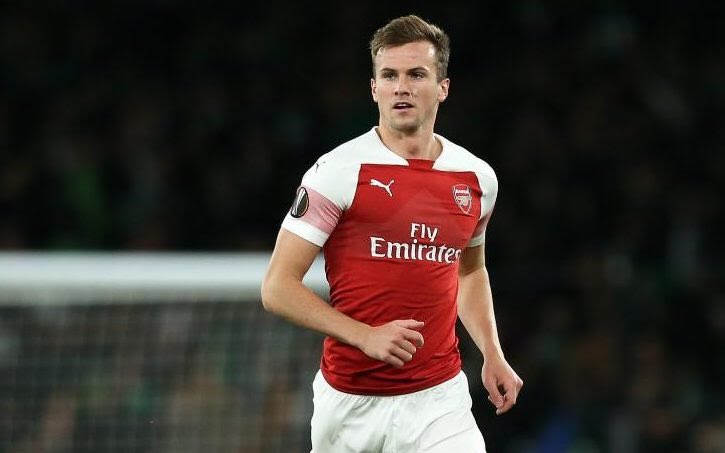 Having led Arsenal to a fifth-placed finish in the Premier League following a stuttering end to the season, Emery says he has taken inspiration from Rafael Nadal ahead of the final.
The former Valencia manager has been reading the tennis star's autobiography and following his progress at the French Open, where he is favourite to win another Grand Slam.
Emery said: "I saw him live in one match and I like to play tennis too.
"When I am playing tennis, I am thinking in each moment during the match that I need to be very strong in my mind to battle my opposition player.
"If he's better than me, I need to have different strategies to play and fight against him too.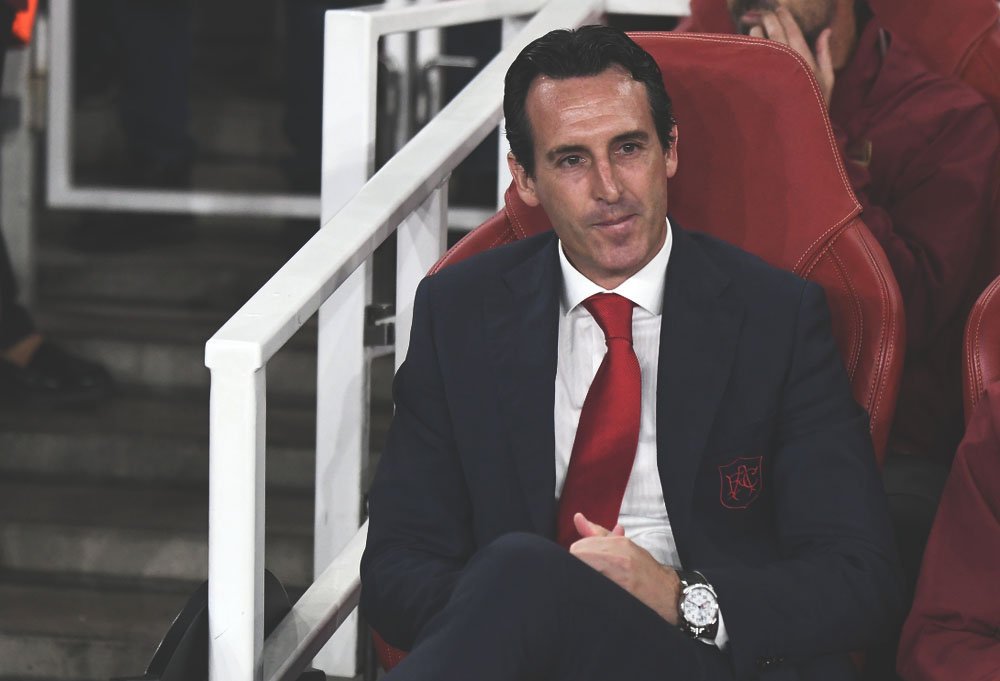 "I know some things about his history and he is work, work, work.
"He struggles sometimes in a match, playing for five hours in one game. Tennis players have a lot of difficult moments.
"In the difficult moments you have to be strong in your mind to change the negative situation into a positive.
"Football is the same, only it's in 90 minutes and you need your teammates. It is 11 players that are playing and you need one strong mentality."