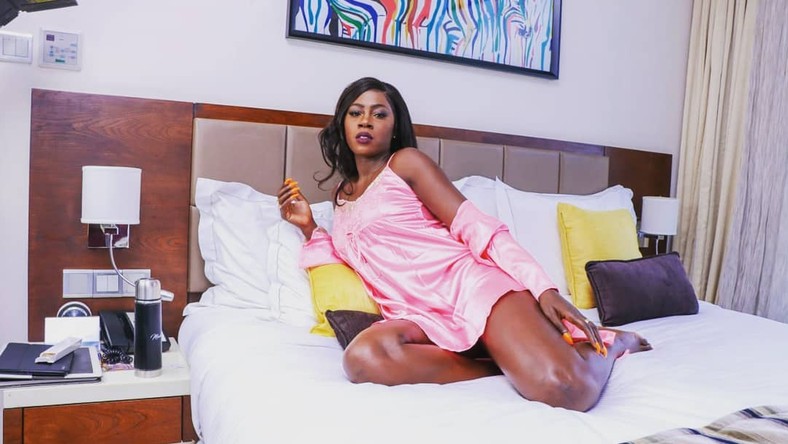 Akothee Took to social media, addressing people who criticize her for doing makeup and wearing wigs. In her post,  Akothee says that she wants to annoy people hating on her makeup and hairstyle. She says that she wants to annoy haters permanently.
But how?
Akothee says that she is going for plastic surgery which will involve changing her skin color and shape.
She wants her skin permanently bleached, her nose slimmer, her buttocks enlarged, her breasts enlarged and lifted, and her lips bigger. She also said that she wants her six ribs removed, to achieve a 14-inch waist or less.
View this post on Instagram
Should you be worried how possible is it to have ribs removed for a better shape, take a look this video.
Again, Akothee wants the surgeon to get rid of her belly fat so that she will not have to the gym. If Akothee Does this she becomes one of the few women in Africa who have done rib removal.
The Budget;
Akothee says that she is ready to splash between 10million to 100 million on the whole process. She boasts that life s sweet with money and now that she can afford it, she is going for it.
Contradiction
In 2018 October, Akothee came out gun blazing and slammed a fan who criticized her skin color, and length of her feet. The fan who had said that Akothee should bleach before exposing her naked body to the public received a dosage of a comeback.
This is what Akothee said
Show me one surgeon who has ever fixed height, that's when you know you can't dictate God's way of building, Long legs for days 🤣😂 hapa nimewachapa 10Nill 🤣😂😂, hii hawes make God given 🤣😂🤣😂🤣 before you tell me to bleach my skin , get your legs to my height 🤣😂🤣😂🤣😂🤣🤣😂🤣😂🤣 love me or leave me alone #dianitakeover, go bleach the people around you , the ones you have direct contact with , coz I annoy you and may be you will never shake my hands 😂🤣😂🤣 you annoy yourself for no reason , bleach your entire village they will come to your funeral ,🤣😂
The same Akothee who said that she cannot dictate Gods way of building a few months ago is now sourcing for a surgeon to fix her skin and body shape.