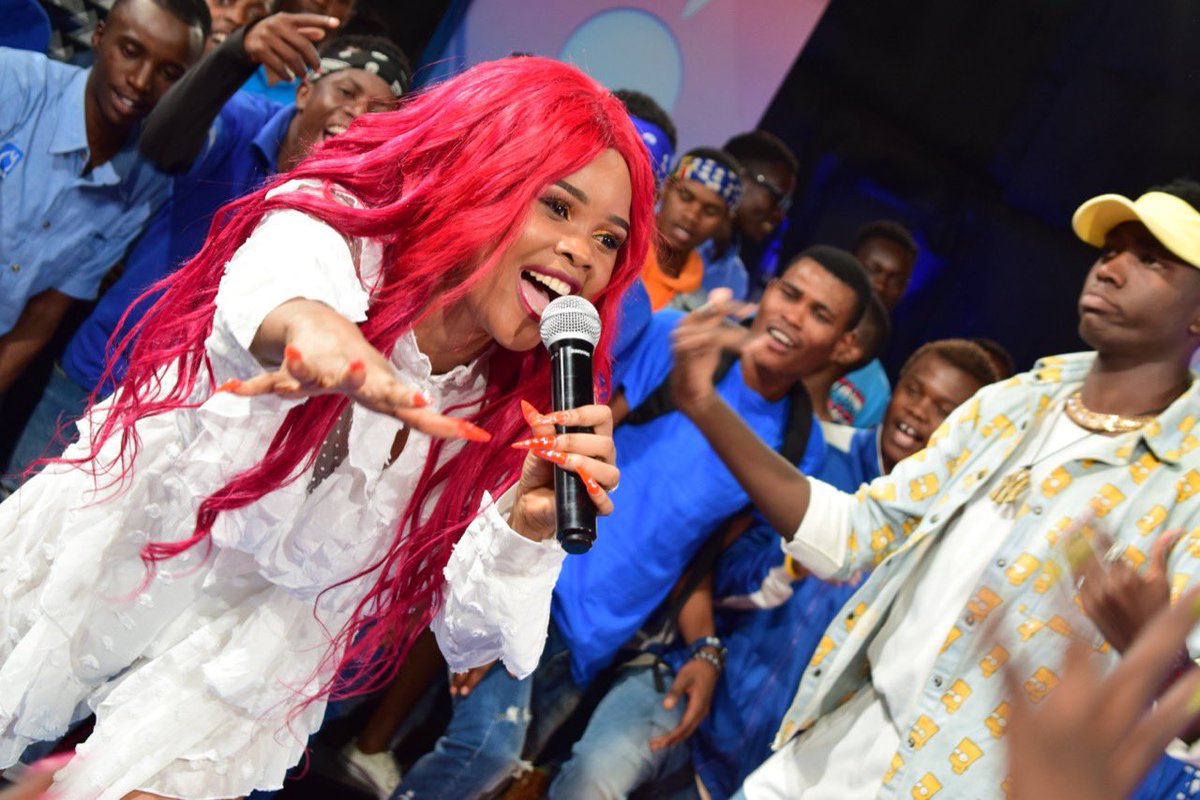 Rwandan songstress Sunlight Dorcas popularly known as Sunny has for the first time open up about her controversial music video dubbed "Kungola" featuring  her fellow Rwandan  mastermind Bruce Melody.
According to Sunny, Kungola which is  Rwandan word means nagging, the song describes how young men nags  ladies which their advances.
However, before the release of the music video, it was alleged that  Sunny almost fought with her husband because of the video.
Sunny also claimed that RnB singer Bruce Melodie and video producer, Nameless Campos took her money amounting to $30,000 which is like Ksh 3m but never delivered.
Sunny speaks on her controversial 'Kungola' music video live on #10over10 pic.twitter.com/eTjMtnwJDP

— Citizen TV Kenya (@citizentvkenya) May 24, 2019
The upcoming singer alleged that the husband had told her to show the results of the money or leave their home, which prompted her to hunt down the two, at some point even confiscating their phones as Bruce Melodie begged the cameras to be turned off.
During a TV Live interview, Sunny says haters tried to fight her since she was still new in the industry but she fought hard until her music video was released.
"Some people laughed at me they claimed i can't sing, they tried to pull me down but i fought for my music.
Here is the controversial Kungola official video.
The raunchy video and audio of the catchy tune is doing well on Youtube despite that fact the shame and ridicule Sunny was subjected to.