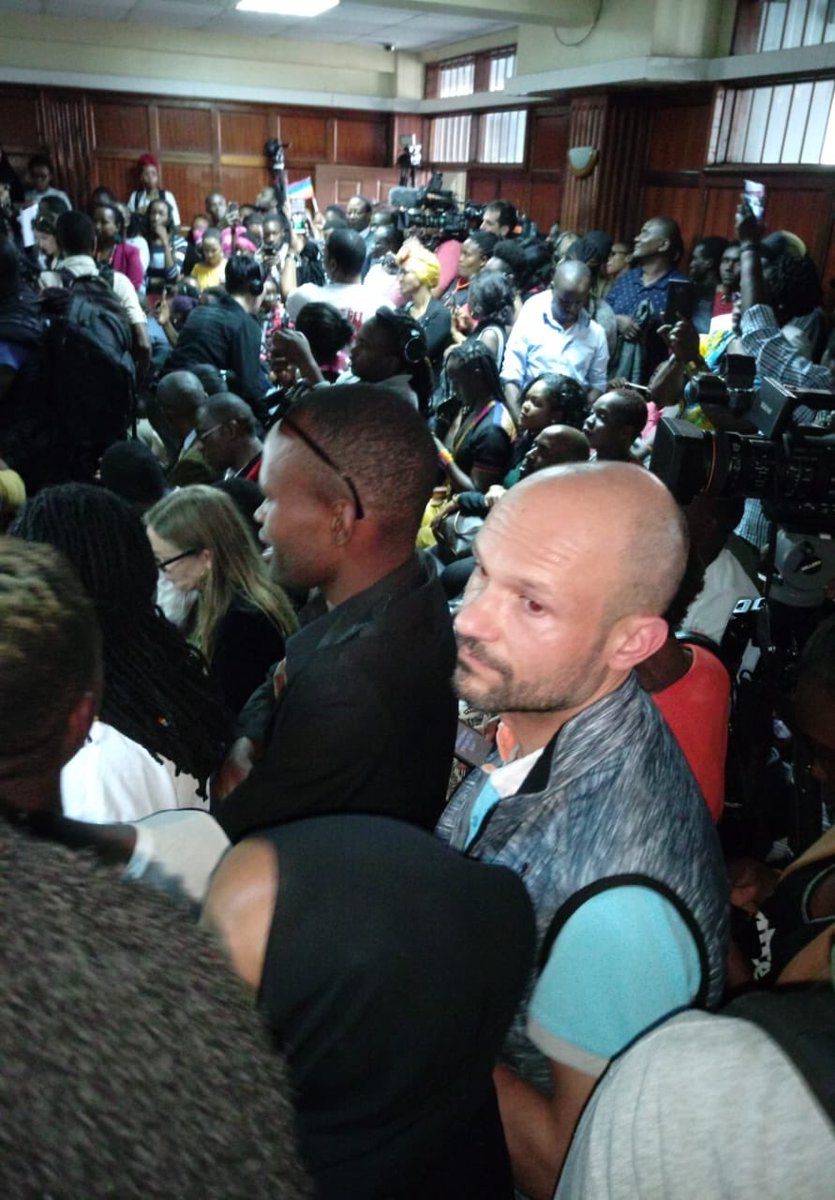 As Kenyans were eagerly waiting on the courts to rule on the LGBT ruling, one thing seemed to have been common among those who attended according to Kenyans who have praised the ruling.
The bench said there was insufficient evidence of discrimination and denial of basic human rights due to one's real or perceived sexuality. They have upheld sections of 162 A, C and 165 of the penal code
What shocked Kenyans in the ruling was the number of foreigners who were present during the court session.
It is insane how many foreigners are on this hashtag #Repeal162 supporting the repeal of OUR penal code to decriminalize gayism despite the Kenyan majority being opposed to the same.

— Polycarp Hinga® 🇰🇪 (@PolycarpHinga) May 24, 2019
Correct me if I am wrong: why are there so many foreign activists than Kenyan nationals pushing for #Repeal162? I mean, we never see that many foreigners this interested in our other local affairs. Somethings' off if you ask me.

— Mbogo Richard (@mbogo_mukuha) May 24, 2019
#Repeal162 is Full of foreigners. There are no actual Gays and Lesbians in Kenya because its UNKENYAN. This is a foreign campaign in our country. The few gathering momentum here are a result of peer pressure.
I have been there before so i can STATE WITH CONFIDENCE.

— Nduta🔥 (@ShazieKe) May 24, 2019
#Repeal162 is a push by foreigners. Just watch how it's been given wide coverage by western news outlets like CNN, BBC, DW, France24. Wasilete ushoga wao hapa. https://t.co/xO9Ox4xzy7

— Josiah Mudira (@jmudira) May 24, 2019
To foreigners pushing #Repeal162 you should know pic.twitter.com/E3QWtgST6o

— Nyarari Ya Gîkûyû (@Nyarari_) May 24, 2019
I cant miss nunu in the name of promoting foreigners agendas. never at all. Nunu is sweet, nunu is life, nunu is a small god to me. I love you nunu
#Repeal162

— Husband Material (@vini684) May 24, 2019
The LGBTQ women attending court wanakaa wanaume na vinyasa na dredi na lipstick nyeusi, no wonder they want to chew other women.

DO NOT #Repeal162 #NoToQueers pic.twitter.com/AbIDrnzmaA

— Gathoni Ireri (@wash1z) May 24, 2019
Hey foreigners pushing this gay agenda on us and catching feelings over our laws 👇👇👇#Repeal162 pic.twitter.com/fW83TvUvW5

— Polycarp Hinga® 🇰🇪 (@PolycarpHinga) May 24, 2019