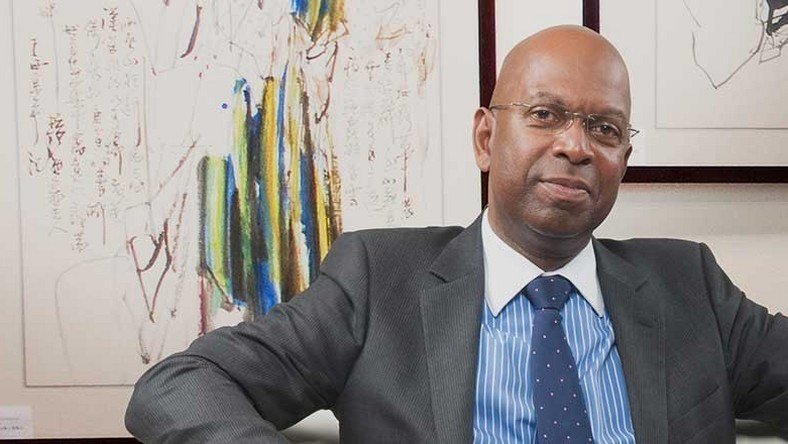 Safaricom's outstanding CEO Bob Collymore's tenure has been extended by one year. He will now be retiring in 2020 unlike speculated earlier that he would depart the office in August this year. Th contract has been extended to compensate for the time he was on medical leave.
Safaricom extends CEO Bob Collymore's contract to 2020 to compensate for the time he was away on medical leave. pic.twitter.com/YkyXmv3cYb

— MRX Media LTD. (@MRXtotheWorld) May 23, 2019
By the time he was taking over the leadership of Safaricom from Michael Joseph, very few people expected Bob Collymore to outperform Michael Joseph, with many reasoning that Safaricom's profits of Kshs 20.9 billion registered in March 2010 was the highest a corporate could achieve in Kenya's business environment.
Safaricom's performance in 2011 would give some credence to the pessimists when Safaricom recorded a pretax profit of Kshs 18.4 Billion down from Kshs 20.9 billion pretax profit of the previous year.
But the slow growth of 2010/2011 that continued into 2011/2012 financial year would not discourage Bob Collymore. Actually, the slight deep in profits gave him a drive to prove just what he could do to make Safaricom a teleco giant in the region.
In 2011 therefore, Bob Collymore launched Niko Na Safaricom concerts across the country which helped drive new subscriptions, subscriptions that would start paying off in the 2012/2013 financial year.
From 2014 onward, Safaricom under the leadership of Bob Collymore launched an aggressive drive to ensure the entire country was covered by data, where Safaricom launched 4G network in selected areas in Nairobi, upgraded data in all major towns to 3G, and ensured more than 78% of the population was covered by at least 2G network. Focus on data again helped the teleco grow in profitability where in 2014 the company reported a Kshs 23 billion in net profits.
Bob Collymore's focus on data did not mean he had forgotten the other non-voice revenue sources like MPESA. For MPESA, Bob Collymore oversaw the migration of MPESA servers from Germany to Kenya, a milestone that enabled MPESA increase the number of transactions to about 900 transactions per second and made it possible for MPESA users to see the name of the person they intend to send money to before okaying the transaction through a feature dubbed Hakikisha.
By market capitalization, Bob Collymore took over at Safaricom when the teleco was valued at about Kshs 400 billion, and has since grown to valued at over Kshs 1 trillion at Nairobi Security Exchange. By 2016 and early 2017, Safaricom accounted for almost 50% of the entire NSE.
Safaricom is Kenya's largest telecommunication and the largest in terms of posting "crazy profits". Safaricom registered a 14.7 percent increase in net profits to 63.4 billion shillings for the financial year ended March 2019.
In what was again described as "crazy" profits from Safaricom, the revenue hit 240.3 billion shillings with the voice service revenue growing by 0.3 percent to 95.94 billion shillings.