A woman has been 'bizarrely' jailed by a Nyeri court for 30 years for selling bhang worth Ksh.2,820.
Nyeri Principal Magistrate Harrison Adika convicted Rose Wanjiru to serve time behind bars without an option of fine.
Seriously court? 30 years for bhang worth 2k?
Actually the law states that a trafficker cannot be sentenced to more than 20 years.
Well, according to court documents, Wanjiru committed the offence in 2014 and was found guilty after being positively identified by the key witnesses who included in two administrators.
Magistrate then ruled that the prosecution had proved the case beyond reasonable doubt.
But what's shocking is the harsh sentence compared to the offense she committed.
Wanjiru did not force the smokers to buy weed! She was making a living from a small scale 'illegal' business but of course it was based on 'willing buyer willing seller' principle.
So why did this magistrate punish her this harshly whereas worse offenders such as armed robbers and muggers are slapped on the wrist with as short as 3-months jail term.
Is this even fair?
A Kenyan on Twitter posed, "Why jail for 30yrs for only bhang and kuna watu wanaiba mamilioni ya pesa na hawashikwi thats not ju anatafutia watoto wake chakula"
For god's sake this is a woman trying to make heads meet.
Probably if she had children or dependents, you can imagine what will happen.
Another Kenyan thinks the judge is mad or something close to that.
"Some judges are mad…….30yrs for kshs 2,000 only…..yet some people are realised on bond or cashbill after stealling billion ……..shame on you

" he posted on Twitter.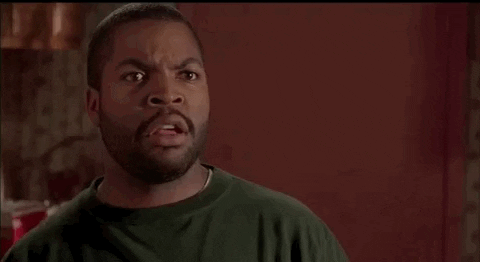 Another disappointed Kenyan added, "The double standards and hypocrisy in Kenya. Steal Billions of chilling and you'll be walking and driving freely in Kenya. I, therefore, urge all Kenyans to join them in looting, corruption is a project for all and you shouldn't be left behind. I wish you well."
With all due respect that judge had smoked something to issue such a ruling.
At least give her an option to pay fine instead damn it!
Here are some of reactions from other like-minded Kenyans.
Actually it should not even be Custodial…She should be asked to Clean the Court room for One week.

— Uhurunomics (@Uhurunomics) May 23, 2019
Name the magistrate here!! Shame on him/her.
Hartless

— Orlash (@Orlash7) May 23, 2019
What a travesty of justice, someone steals billions and he's out there enjoying the stolen loot courtesy of twisted uncouth judicial justice system

— wycliffe maumbe (@wickyright) May 23, 2019
while Ruto,Waititu,kidero,PK,Waiguru name them all are free catwalking left and right in the country

— ODUNGA (@colli_mcodunga) May 23, 2019
May God take care of that human judge properly!, so sad. Why 30 yrs!

— Smart Trish (@SmartTrish1) May 23, 2019
… A poor lady trying to survive by illegal means gets jailed but a corrupt politician stealing millions will never see jail… That's our Kenya….
I fear for the future generations if this trend continues 😭😭

— Emmanuel manuu (@Emanu_kimkoech) May 23, 2019
This comes just weeks after another bizarre ruling in which three carjackers were sentenced to death by a Kirinyaga court.
Are these judges fair really? I'll be glad to hear your thoughts.