Let's start with the stereotypes, Waxing and grooming your pubes is mostly a gay thing; straight men are about as aware of their pubes needing a tune-up as they are of their feelings. But it turns out neither of these things is true   a new study finds that men are close to keeping pace with women in terms of tending to the hair down there, and according to professional waxers and grooming experts, the men who flock to pube grooming services are getting straighter and younger by the minute.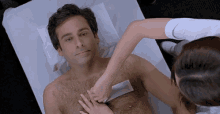 Men have attempted grooming down there in some capacity. While many take on this task at home   and the study looked at injuries that landed them in the emergency room as a result.
Unsurprisingly, the hairier the man, the greater the chance of injury. About 24 percent of men reported an injury related to trying to trim pubic hair, and the scrotum takes the biggest hit   some 67 percent of the injuries were on the sack, with 38 percent on the penis.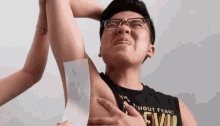 Men also got burns from misguided waxing efforts, as well as rashes, presumably due to rusty or dirty razors or ingrown hairs. Going for a totally bald look was also significantly more likely to result in injury.
Is it normal that they're fanatic about shaving their pubic area? Hand sides says of the requests. I asked a lot of the younger guys, and some of them told me   when you're getting changed in the swimming changing room, if it's not all cleanly shaved down there, it's a stereotype of you being weird or unhygienic.