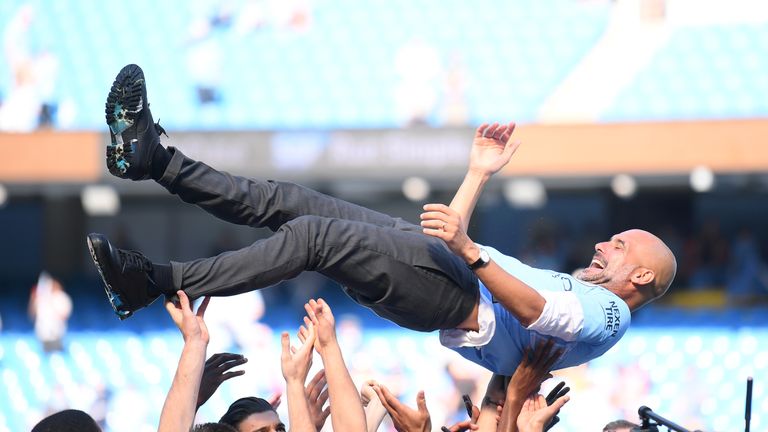 Alan Shearer has revealed why Manchester City are the best team in Premier League history.
The former England captain has been discussing the success of Pep Guardiola's side, after they became the first men's team ever to complete English football's domestic treble.
City also became the first team in a decade to retain the Premier League title, with Shearer revealing City's recovery of possession has helped enable them to become England's dominant side.
"We know how good Pep Guardiola's side are on the ball, but what makes City really special is how they relentlessly go after people and get it back," Shearer told the BBC.
"Watching them against Watford in Saturday's FA Cup final was a great example of that. They were 3-0 up but they kept hunting the ball down, then punishing the Hornets again and again.
"We got used to seeing that from Guardiola's great Barcelona side, but now he has brought that approach – or a variation of it – to the Premier League.
"Pep found it tough in his first season and did not win anything, but since then he has won five out of six domestic trophies, and in style too.
"This year and last year, the standards City have set are the best we have seen since the Premier League started in 1992.
"I would not say they are the best team I have seen in my lifetime because I grew up in the time of the great Liverpool sides of the 1970s and 1980s.
"City have not dominated Europe yet, in the way the Reds did during those decades, but in terms of the Premier League era then yes, they are already exceptional."