Coming from a painful barren draw that resulted in the loss of 2 crucial points, Kakamega Homeboyz is looking to give Sofapaka a run for their money as they set to reduce the point difference to just two points in the hunt for the top three.
Indeed, the highly coveted third spot is still up for grabs, as there are two more match days to be played.
Kakamega Homeboyz will be looking to edge out the resilient Sony Sugar, who they are tied to the death at fourth place.
Indeed, today's match is pegged to be one for the century, as the two titans battle it out to see who will pile the pressure on Sofapaka.
Unlike their contemporaries, Sony Sugar is buzzing and bouncing after edging out a resilient Nakumatt FC 3-1 away from home. Could this be a pivotal factor that will decide how the game will play out?
The Allan Wanga Card
Despite his age, Allan Wanga has proven a force to reckon with as the focal point of attack for Kakamega Homeboyz.
Indeed, the attacking mastermind is aging like fine wine and his electrifying pace and versatility in the attacking position will give Sony Sugar defenders a throbbing headache for 90 minutes. Mind you the skipper has bagged an impressive 18 goals this season and currently leads the pack for the golden boot.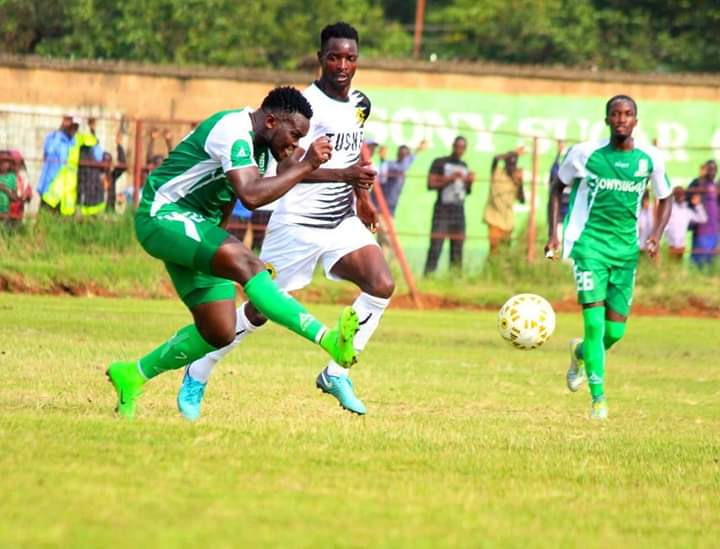 Derrick Otanga is the Answer
On the other hand, Kakamega Homeboyz defense will be wary of the quiet albeit lethal Derrick Owanga of Sony Sugar. Many might not know, but the forward has bagged an impressive 13 goals for Sony this season, and is looking to spare some of his goal-scoring prowess for this epic battle of the titans.
Clearly, it will be an iconic clash likened to the Spartans vs the Athenians for the fourth place. And we will all be eager to see it. The game scheduled to start at 3-m